What position do you hold at AIFS and what has been your career path so far?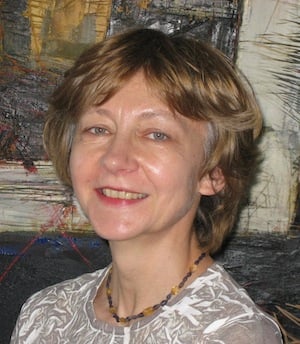 Danica: I am the Resident Director of AIFS in Paris since September 2007. Over 20 years ago I was the Academic Assistant for the AIFS program at the Sorbonne. I enjoyed the international profile of AIFS and strongly supported its mission to introduce students to other cultures and languages. I was fascinated by America and Americans as well as the concept of the "melting pot" nation and its diverse cultures.
I departed from AIFS after my marriage to a Frenchman and the birth of my twins, (now in their 20's). I later resumed my career in a organization to promote Franco-Slovak relations. I was born in Slovakia but since a young age have attended French secondary schools and universities.When the position of Resident Director in Paris became vacant six years ago, I accepted the position without hesitation.
Since then with my previous professional and personal experiences, my enthusiasm for working in a cross-cultural educational environment has increased as well as my dedication. I enjoy sharing my own experience and perspective with young Americans, and encouraging them to enrich their academic career and to broaden their horizons through their study abroad experience. As Resident Director I can contribute to making each student's study abroad experience both unique and unforgettable.
Which study abroad destination is most underrated or overrated?
Danica: "Globally" answering, Asian countries (Japan and China/India) are underrated. All 3 are either fast growing or well established economies, with a large population, an ancient culture and a prestigious history. Their young and increasingly well educated young population (India, China) will become major scientific and economic partners in the coming decade. In a long term vision, those are countries for future Study Abroad applicants to enroll. Long-established prestigious Universities provide excellent education. A potential rewarding experience!
Why is language learning and cultural immersion important to you?
Danica: Today's world is a global world. The English language is by far the world communication language N°1. But one can hardly be a responsible world citizen and understand the global environment if not having made the effort to learn how to adapt, to communicate, to understand and accept the differences. This can happen only if one interacts with the other cultures, habits, customs, regulations. Such interaction has an impact on each student's outlook, develops the strength to adapt and enables a boarder overview of foreign history, culture and civilization.
How have you changed/grown since working for your current company?
Danica: Each session is different and I have learned to adapt not only to individuals but to each group. I also have become more flexible and sensitive and this has changed my personal life as well. My listening skills have increased and I have reoriented my interests in transatlantic relations, public affairs and politics. For many participants on the program it is their first experience abroad, and for them I have become a facilitator and supporter who assists and advises not only in academic but also in personal and cultural matters. The cultural enrichment works both ways and team work is essential.
What unique qualities does your company possesses?
Danica: Establish in 1964 and having enabled well over one million students/teachers to participate in study abroad programs makes the company unique. The success of this long term experience is due to the high standards of services AIFS provides in terms of academic rigor, the pre-selection of the housing and variety of cultural activities. The onsite staff is personable, well trained and experienced professionals all with an international profile. AIFS is a well known company, with an excellent reputation. Many participants from the 60's and 70's, now parents themselves, recommend AIFS to their children as the organization to choose for their Study Abroad experience. This is a clear indication of satisfaction on the part of previous students.
What changes would you make to the Study Abroad industry?
Danica: Most young people will experience positive, personal growth from study abroad. They will immerse themselves in the foreign culture by living with a local host family who will provide a good support system and with whom they will experience authentic homemade cuisine and practice conversation. Long term friendships will be formed. The key change to promote would be for more American institutions of higher education to allow and encourage their students to study abroad, for longer or shorter periods of time and to promote such opportunities.