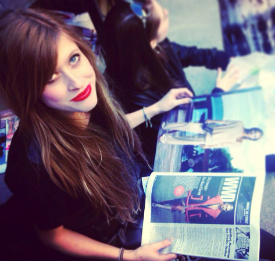 What is one piece of advice you'd give future students traveling with your program?
Shelbi: The biggest advice I would give to someone about to study abroad is to learn to laugh at everything that goes wrong. Since you are out of your element, emerged in a different culture, things are bound to go astray: missing flights, getting lost, having trouble communicating, etc.
The best thing I learned was that everything you can imagine that could go wrong, probably will, and from that it is better to enjoy the mess of things then stress over them. Everything will work out in the end of the day, so take the time to laugh at things instead of stressing them.
As long as you have your passport and some money, you can get yourself out of most unfortunate situations. An example of me getting stuck in an unfortunate situation was when I went to London. I got off the plane and was going through customs when the man checking my passport informed me that my Visa only allowed me travel outside of one other country than Italy. The man told me I might not be able to get back into Italy with my return flight.
You can imagine the happiness I was feeling- not. But calmly, I got in contact with my advisor back home, who checked my visa paper work to see that the consult has messed up my visa, not me. USAC walked me through what to do in order to get back into Italy, and everything worked out. I could have spent my time in London stressing about getting back into Italy, but instead I chose to enjoy my time there and worry about my Visa when there was something I could do about it.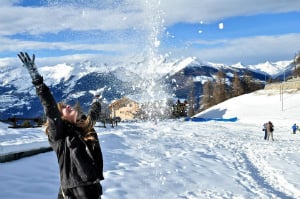 What was the best place you visited outside of your home-base city?
Shelbi: Out of the many amazing places I visited, my favorite trip was traveling to Munich, Germany. I went to Munich during Spring Fest, which is a smaller version of Oktoberfest. I met up with my close friend who was studying abroad in Spain at the time. It was the first time since I had seen anyone that I had known prior to studying abroad, so it was exciting.
The weekend was one of the best weekends of my life, filled with meeting new people, going to new places, and enjoying the many fun times of Spring Fest (steins of German beer). While we were in Munich, we also visited Dachau- the concentration camp. It was heartbreaking but completely worth seeing, and I would recommend anyone who is in Munich to take the time to see this piece of history.
Tell us about an experience you had that you could not have had at home.
Shelbi: Every experience I had abroad was an experience I could not have had at home. Whether it was seeing broadway in London, drinking beer in Germany, enjoying Carnivale in Venice, hiking through Cinque Terre, watching the St. Patrick's Day parade in Dublin, etc.
Everything you do abroad whether it be an exquisite memory or something as simple as laying in the park with your friends or going to a local club, are all memorable experiences that you will never forget. If I could do it over again, I would be on a plane back to Torino in a heartbeat.
What made this experience unique and special?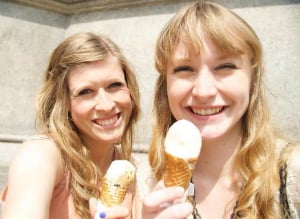 Shelbi: There were so many factors that made my semester abroad extremely unique and special. I hoped on the plane to Torino, Italy aware that I did not know anyone in my program. That definitely put me out of my comfort zone and I am a hundred percent glad that I chose to go alone. The people I met throughout my semester are the main reason I had such a special experience.
I met and became close friends with people from all over the world and that is something I wouldn't trade for the world. The people I met and got to create memories with are the reason why I had such an amazing experience. My roommates, friends I met traveling, USAC members, USAC staff, and local Italians all created a diverse and meaningful experience.