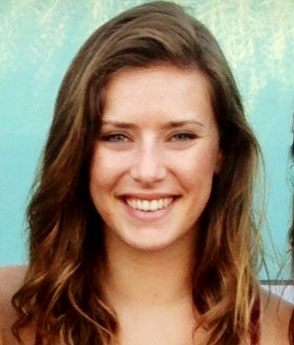 Where was your best photo taken and what was it of?
Erin: I just recently submitted a photo to Clemson's Study Abroad Photo Contest and actually won an award! My photo is of the city of Manarola in Cinque Terre, Italy. Cinque Terre is a beautiful national park in Italy and anyone close by should absolutely visit and go hiking! The national park is a collection of five beautiful, small cities along the Mediterranean, all connected by a hiking path. I was notified last week that my photo was awarded Best In Show in the competition!
Did you forget to pack something important? Did you feel as if you were missing something?
Erin: I packed and repacked my bag before I left on my flight to Italy. I left fairly confident that I had packed everything I might need, especially after talking to several students that had previously been in the same program. By the time I returned home I realized that I really had packed everything I might need, and if I had forgotten something I could have just bought it in Italy. While a little research on weather was extraordinarily helpful the biggest thing I can tell future students is to not over pack. One suitcase and a small hiking pack was the perfect amount of stuff! You'll purchase souvenirs while you're there so leave room in your suitcase!
Why did you decide to go abroad with your provider?
Erin: Honestly, because it was affordable. USAC often has noticeably cheaper program options in many countries because they place students in cities that are considered "off the beaten path." At first I was worried that I wouldn't survive in an authentic Italian city, but my program offered everything I needed along the way to be successful and survive! In hindsight I am so thankful that I did not live in Florence or Rome because when I visited those cities, while beautiful, they were so packed with people. Turin is a large city but it offered an authentic feel, something I will always be grateful for.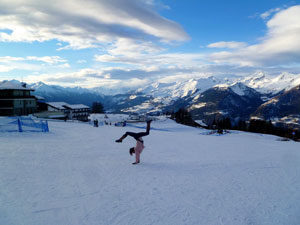 How has this experience impacted your future?
Erin: After studying abroad I had so many ideas and thoughts flowing through my brain, and I still do. It has impacted my life so much more than I thought it would! I'm currently interning with USAC and I am so excited be working with the company!
I hope to be able to impact the lives of others by assisting them with their study abroad journeys and encouraging everyone to take the leap of faith and just GO.