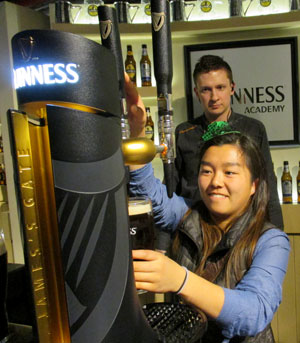 If you could do-over one thing, what would it be?
Rebecca: If I could do-over one thing, I think it would be living with a host family. I definitely thing living with other American students has its benefits and unique aspects, but after living with a host family, I was able to compare the two lifestyles. With a host family, I was able to experience the Italian culture and lifestyle to a much deeper level than I did while living with my American roommates. Being able to observe their family schedule day in and day out and being able to participate in it really made me feel like I was living the Italian life. I no longer felt like an American in a foreign country because I was completely immersed in the Italian lifestyle with the host family.
Did you run into a language barrier? Did you ever think you knew more/less of the language?
Rebecca: I definitely ran into a language barrier when I went abroad. The program description said that no previous knowledge of the Italian language was required, so I really went with absolutely no previous knowledge of the language. Italian was something completely new that I had an enjoyable challenge with when I first arrived.
However, learning it in class and being able to be immersed completely in the language allowed me to become relatively proficient with the language in just 6 months. I was able to see my understanding of the language develop very quickly and was excited to use what I had learned. The locals were also very appreciative and helpful when I attempted to converse in Italian.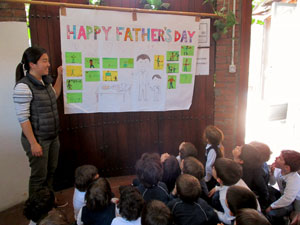 How has this experience impacted your future?
Rebecca: I feel that this experience definitely opened my eyes up to the world that is out there. Without this opportunity to go out and explore what the world has to offer, I never would have seen, learned, or experienced what I had.
This experience really made me love travelling, meeting new and foreign people, and most of all, exploring new places. This experience did not only let me change personally, but it also let me grow academically.
I was able to learn the Italian language and delve into some international marketing and intercultural communication as well. From these courses, I was able to expand my knowledge to an area that I wouldn't normally in my field of study.
What made this experience unique and special?
Rebecca: The opportunity of being able to study abroad is already unique and special on its own! However, I feel that some specific things I chose to do with my time abroad made the experience even more personalized.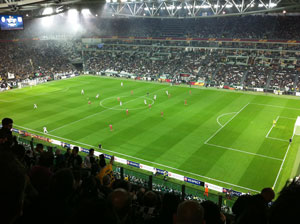 I think the thing that had the most impact on making my experience unique was my tutoring job that led to my au pair position. My program set up an opportunity to volunteer at a bilingual elementary school. I started by tutoring children at the school and one child at the family's home. After tutoring the boys for a couple of weeks, the family asked me if I would like to stay with them as an au pair. I was ecstatic!
After dealing with all of the paperwork, it was official! When my program ended, I moved in with the family and stayed with them as a nanny/tutor for another 2 months. During that time, I was able to really experience life as an Italian with two little brothers. Staying with the family definitely made the experience unique to me.