Could you describe your program socially and academically?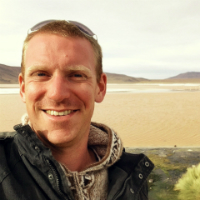 Studying Chinese is definitely a great way to meet friendly and open-minded people from all over the world. As far as the student life at Omeida goes, the summer students are generally livelier and tend to stay for a couple weeks or more. As winter hits, the scene becomes a little quieter and more studious, with overall fewer students, who tend to stay for longer periods of time.
Since I was studying for five months, I decided to only take three classes per day, as I wanted a chance to review what I'd learned and I didn't want to burn myself out, but there is an intensive option for six hours per day or specialized classes to gear students up for the HSK (Chinese proficiency exam). In our classes, we covered plenty of useful grammar structures, vocabulary and common expressions that came up a lot in daily conversation, with writing and reading forming the basis of the homework.
There were also organized weekly trips to nearby mountains and rice terraces, and cultural lessons in cooking, traditional music and calligraphy.
What is one piece of advice you'd give future students traveling with your program?
If you're a beginner in Mandarin, and you're serious about learning the language, it helps a lot to prepare in advance. I had a headstart in my studies because I'd invested a lot of time in the grunt work of learning Chinese characters before I'd even arrived in Yangshuo. After a few weeks into the course, I was really glad that I'd done this, since memorizing characters does become less exciting once the initial thrill of learning Mandarin fades a bit.
Studying aside, when the weather is warm, definitely grab a bike and head to Yulong River to swim and take in the scenery, and if you're into photography, make sure to hike up TV Tower for some great photos when the sun is on the horizon.
Do you feel you got a chance to see the city from a local's perspective?
Yangshuo is a backpacker hotspot and it gets steadily more touristic each year. As someone learning the language, I had a lot of opportunities to make friends with the locals and form language exchanges with the Chinese students learning English at my academy.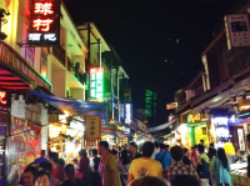 Making friends is easy, but having the willpower to separate yourself from speakers of your native language and focus on spending time with Chinese speakers can be a challenge. West Street has a great bar scene, and there are enough foreigners that, if you're not careful, you could end up never getting a chance to practice your Mandarin.
On the other hand, if you rent a bike and head outwards from the city, you're quickly able to lose yourself in the towering hills, speak with locals who know zero English, and get a much better sense of what rural Chinese day-to-day life is like.
What was the best place you visited outside of your home-base city?
Yunnan Province is definitely one of the most rewarding places I've traveled to in China. There's definitely a slower pace of life in the south; it's much more reminiscent of countries like Laos and Cambodia than the northern provinces.
Cities like Kunming and Dali are surprisingly low-key and peaceful and have a refreshing absence of the ever-present smog throughout much of China.
The trekking in Yunnan is spectacular - Tiger Leaping Gorge is a two-to-three-day hike through some of the most impressive scenery I've ever seen in Asia, and I found it was relatively less-traveled in comparison to other areas of the country.
How has this experience impacted your future? (Personally, professionally, academically, etc.)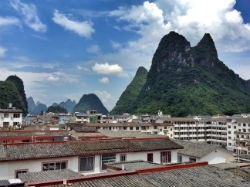 I may end up teaching in China for a few more years, and knowing the language is a really good way to build rapport with Chinese staff at the international schools.
There are a lot of foreigners who come to China and make very little effort to communicate in Chinese; instead they choose to speak in English, and some get visibly frustrated when they're not understood. It makes a great impression to the locals if you've put some time aside to make the extra effort to learn the language.
China is an incredible country to travel, but because many destinations have very few English speakers, getting to some of the smaller towns can be quite daunting. Knowing some basic Chinese gives you a bit of an edge as a traveller, and allows you to get to regions visited by far fewer tourists, for a much more authentic and fulfilling experience.