What position do you hold at Brighton? What has been your career path so far?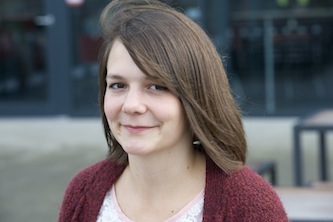 Becca: I am a Study Abroad Programme Administrator. I have been working in the Study Abroad Office for 2 years. Prior to this I had spent 4 years studying Business Studies with Marketing at the university, including a placement year at NHS West Sussex. Before my final exams, I applied and secured a summer assistant position in the university's accommodation office to ensure I had work upon graduating.
I then applied for my current job which was a maternity cover position but I absolutely adore the job so here I am, 2 years on. I think what makes the job special is that as well as getting to spend time with the students and witness them grow throughout their study abroad experience, it is really nice to work in a team that genuinely care about the students having the best time of their lives.
What does the future hold for Brighton? Any exciting new programs to share?
Becca: We are currently growing our Junior Semester Abroad program, where international students can come to study for a semester or year and take classes from across the university. We are also building on our Education Summer School, so watch this space.
How do you think international education will change in the next 10 years?
Becca: Since the increase of UK fees, universities appear to be putting an increasing emphasis on internationalisation and I believe that this will continue. From personal experience, I know that our Lecturers enjoy having students from different countries in their classes because it brings a new dynamic to class discussions. At the moment, I believe that studying abroad is most prominent for US students because they have slightly more flexible degrees with majors, minors and electives. It has also be reportedly encouraged by Michelle Obama. I hope that this continues to be endorsed by US universities and that it becomes more common in other countries as it is an invaluable experience. At the moment we have students from America, New Zealand, Australia, South Korea and Denmark and we would be very happy to see this grow.
What are the most over and under rated study abroad destinations?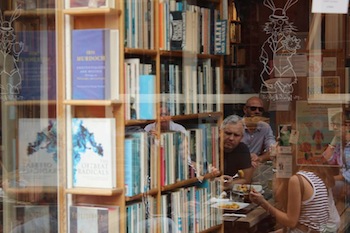 Becca: In regards to the UK, I believe that students coming to study abroad will tend to pick London because it is the capital city. I would not say that London is overrated because it is a very exciting city but I do believe that students gain a richer experience from studying abroad in other UK cities where they can fully integrate with the city as a whole, not just a small part of it like you would in London.
For example, the reason I love Brighton is because it has something for everyone; food festivals, music scene, boutique shopping in the Laines, café culture and everything is only a walk or short bus ride away. Furthermore, we are on the south coast so we are lucky enough to have the beach one side and then the gorgeous South Downs countryside the other. Plus, we are close to London so you can pop there for a day trip. I find that after a day of hustle and bustle in London it is such a nice feeling to get off the train in chilled out Brighton. Our students leave plotting ways to come back because they really feel like they have found their second home.