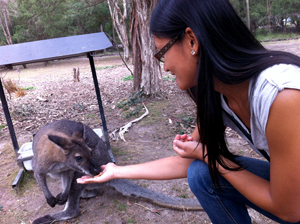 What position do you hold at Alliance Abroad Group? What has been your career path so far?
Anita: Currently as the program manager at Alliance Abroad Group, it's been a great experience to come full circle as I was a participant and staff member of a very similar style of program back in Canada. While I spent 5 years in event coordination and management and also working in a university, I realized my passion is to work with individuals in crafting their dream internship abroad and designing programs as a whole to support the positive growth of our participants, the employers and our company. I'm excited to now build my career with a thriving company that shares the same values and mission.
What about the future of the industry? How do you think intern abroad and international education will change over the next 10 years?
Anita: I think international education will begin to seriously incorporate online tools and attract more mature students over the next 10 years. Both options will cast a wider net for the captive target audience while still promoting higher education and continuous learning.
What country have you always wanted to visit?
Anita: Australia! I'm grateful to finally be here and I'm enjoyed everything it has to offer including warmer weather, friendly locals, amazing food and a wide range of activities to do. The next country on the list would be Columbia as I have yet to go to South America and I have some great friends in Bogota.
Describe a time when you felt especially proud to be part of the Alliance Abroad Group team.
Anita: Our team in USA and in Australia really pulled all the stops to provide tailored and constant support to one of the participants in our program. She had a very specific timeline and desired location. In addition to that, she had a more challenging time dealing with homesickness while her work environment was also changing. We were all very understanding for her and stuck with her through the entire few months of the initial challenge and after finally settling in, she was thriving in Sydney and loving the weather, meeting great friends and doing lots of travel during the weekend.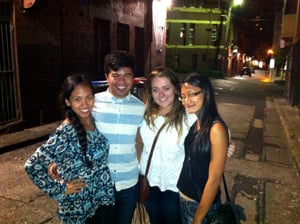 She proactively became a great ambassador for our program and has now landed her dream job in Africa. We are SO happy for her but also quite proud of our own teamwork and diligence in committing to exceeding each participant's expectations of their program experience!