Term
Academic Year, Fall, J-Term, Short Term, Spring, Summer
Merit-based funding, General grants/scholarships
View Other Details

Pricing

Price Details

Price includes:

Tuition

Double occupancy room & board

Laundry

Overnight & local study visits & cultural activities

Orientation

Health Insurance

Spanish Studies transcript

Support of onsite staff

What's Included

Accommodation

Activities

Classes

Meals

Travel Insurance

Wifi

What's Included (Extra)

Laundry (once a week)
Orientation
Spanish Studies transcript
Support of onsite staff
Local health insurance

What's Not Included

Airfare

Domestic Airfare

SIM cards

Visa
4 travelers are looking at this program
Study in the beautiful city of Cordoba, Argentina with Spanish Studies Abroad. Learn to perfect your Spanish skills while you study in a variety of disciplines. The Argentine culture is vibrant and the people are welcoming, so testing out your developing language skills should be a great experience!
Cordoba is Argentina's second-largest city, and has much to offer for intellectuals and explorers alike. Stay with a host family to get a full cultural immersion experience and have a comfortable place to stay while abroad. Click on the Spanish Studies Abroad link for all of the details!
Program Highlights
Local speaking partners (intercambios)
Day and overnight study tours
Semester, Academic Year and Summer Term offered
Internships & Service Learning opportunities for credit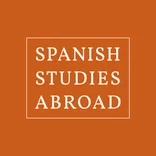 Spanish Studies Abroad Financial Aid
Spanish Studies Abroad has awarded over $230,000 in scholarships since 2001 via its two scholarships, the Merit-Based Scholarship and the Diversity Scholarship, for academic programs in Spain, Puerto Rico, Cuba, and Argentina. The Merit-Based Scholarship to Spain is awarded to one student who shares "a personal life story that demonstrates [their] dedication to learning Spanish and how [they] have gone above and beyond in [their] acquisition of the language," in a 400-to-500-word essay.