SFS Study Abroad: Amazon Studies in Peru
View Other Details

Program Details

Degree Level

Associates

Bachelors

Pricing

Price Details

Program fees include tuition, housing, daily meals, field excursions, entrance fees, cultural activities, advising services, airport transfers, 24/7 mental health and well-being support, official transcript processing and more – check out our website. Need-based scholarships available.

What's Included

Accommodation

Activities

Airport Transfers

Classes

Meals

Transportation

Wifi

What's Included (Extra)

No Application Fee!

What's Not Included

Airfare

Travel Insurance

Visa
4 travelers are looking at this program
SFS offers some of the best (and most adventurous!) hands-on study abroad programs. Our programs in Peru explore pressing environmental issues such as climate change, biodiversity conservation, and impacts to Indigenous livelihoods. Students learn through outdoor lectures, hands-on field exercises, and activities with community members and area NGOs.
Nestled at the edge of the Amazon rainforest on a 183-acre property, the SFS Peru campus is the perfect place to connect with nature. Campus features include a pool, soccer field, hammock huts, and network of rainforest trails. It is located halfway between the remote city of Iquitos and the port city of Nauta, and there is a small community and local shops within walking distance.
Click on Visit Site above to learn more about studying abroad in Peru with SFS!
Program Highlights
Earn academic credit: 18 credits for semester programs. Conduct a 4-credit research project during the semester program.
Develop core skills including species IDs & population monitoring, biodiversity surveys & transects, interviewing & mapping techniques, conservation strategy assessment, basic Spanish language, research design & implementation, data collection & analysis.
Take a multi-day riverboat trip in Tamshiyacu-Tahuayo Regional Conservation Area, home to species such as pink river dolphins, sloths, piranhas, primates, macaws, giant river otters, and many more species.
Board a plane and fly to Cusco for a multi-day excursion in the Sacred Valley, home to Machu Picchu. Explore cloud forests and other highland ecosystems and visit a Quechua-owned potato farm focused on preserving hundreds of Andean potato varieties.
SFS Peru semester research topics may include climate change, forest and soil ecology, sustainable aquaculture, natural resource management, forest recovery, development in the Amazon.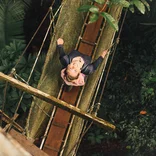 Explore the extraordinarily biodiversity of the Peruvian Amazon, home to over 3 million species. Learn about environmental threats – from climate change to resource extraction – and discuss Peru's approaches to conservation. Experience flooded forests on a multi-day riverboat trip and travel to the Andean highlands where you'll visit cloud forests and the historic Incan capital of Cusco, the hub for visitors to Machu Picchu.
5 classes | 18 credits | One life-changing experience.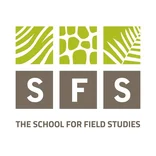 The School for Field Studies Scholarships
SFS works closely with your home school to help you fund your SFS program. Many applicants receive aid through their home institutions or other outside sources, so check with your financial aid office to see what aid may apply to an SFS program.