IFSA - Chilean Universities Program, Santiago
Term
Academic Year, Fall, Spring
View Other Details

Pricing

What's Included

Accommodation

Activities

Airport Transfers

Classes

Some Meals

Travel Insurance

Wifi
0 travelers are looking at this program
Looking for an unparalleled way to improve your Spanish language skills while getting some college credit? Then IFSA has the perfect program for you! Students can attend one of the following universities in the Santiago, Chile area: Pontificia Universidad Católica de Chile, Universidad de Chile and Universidad Diego Portales. Each university has a different feel, so students should take the time to pick which is the best fit for them. All IFSA students are required to take a Spanish language class and live with a carefully selected Chilean host family during the program. This guarantees that their Spanish language skills will drastically improve, due to an unquantifiable amount of exposure to the language. Check out all of the details today by consulting the IFSA website!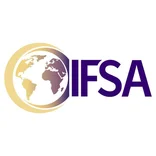 IFSA Scholarships and Financial Aid
We believe that study abroad should be within reach of every student, so we offer a wide range of scholarships and funding opportunities for all our participants.