IFSA - Study Abroad Programs in New Zealand
Location
New Zealand

Wellington
Dunedin
Christchurch
Auckland
Term
Academic Year, Fall, Spring
View Other Details

Program Details

Housing

Apartment

Dormitory

Pricing

Price Details

All of our programs include events and excursions exclusively for our students throughout their time abroad. We see these extras as a part of the larger academic experience. There are no hidden fees or expenses on an IFSA program. All of our fees, deposits and any supplemental charges such as meal plans are clearly outlined in our program fees.

IFSA has awarded millions of dollars in merit- and need-based scholarships over the past five years. Awards range from $500 to $5,000. We also believe that study abroad should be within the reach of every student, so we offer a wide range of scholarships and financing opportunities for our students.

What's Included

Accommodation

Activities

Airport Transfers

Classes

Some Meals

Travel Insurance

Wifi
31 travelers are looking at this program
Top-notch academics meet exquisite natural beauty and Maori culture in New Zealand. Enjoy outdoor adventure by taking advantage of hiking, skiing, fishing, camping and river rafting opportunities throughout the country, or simply take a stroll through the famously beautiful countryside. New Zealand has plenty of urban excitement, too. From the vibrant capital city of Wellington to sophisticated Auckland to college-town Dunedin, New Zealand's cities feature sports, entertainment, cultural attractions and lots to see and do. It's no wonder Lonely Planet named New Zealand the top destination in the world two years in a row!
The flexibility of the New Zealand university system gives you a great selection of courses and subjects, as well as the opportunity to truly immerse yourself into the Kiwi culture.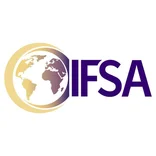 IFSA Scholarships and Financial Aid
We believe that study abroad should be within reach of every student, so we offer a wide range of scholarships and funding opportunities for all our participants.