IFSA - Study Abroad Programs in Australia
Location
Australia

Wollongong
Townsville
Sydney
Melbourne
Gold Coast
Cairns
Brisbane
Adelaide
Term
Academic Year, Fall, Spring, Summer
Need-based funding, Merit-based funding, General grants/scholarships, Payment plans
View Other Details

Pricing

Price Details

IFSA doesn't believe in the nickel-and-dime approach to the study abroad experience. All of our programs include events and excursions exclusively for our students throughout their time abroad. We see these extras as a part of the larger academic experience. There are no hidden fees or expenses on an IFSA program. All of our fees, deposits and any supplemental charges such as meal plans are clearly outlined in our program fees.

IFSA has awarded millions of dollars in merit- and need-based scholarships over the past five years. Awards range from $500 to $5,000. We also believe that study abroad should be within the reach of every student, so we offer a wide range of scholarships and financing opportunities for our students.
38 travelers are looking at this program
Quality academics meet a spirited, multicultural vibe, with adventure in easy reach.
Awesome rock formations. Mindboggling architecture. Marsupials found only here. Australia is full of surprises. And though the English language simplifies communication for many U.S. students, society here is anything but homogeneous.   
With more than 10 prestigious schools that range from big-university urban to smaller campuses with the great outdoors in easy reach, IFSA excels at helping students find the right fit for their journey Down Under.
Whether you end up in Sydney, Adelaide, or somewhere in between, we'll pull you into the local culture with activities and excursions that show you the Australia beyond your host campus, from picturesque wineries to discussions with First Nations People.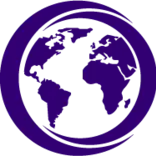 IFSA Scholarships and Financial Aid
IFSA is deeply committed to making study abroad accessible to as many students as possible. We believe that cost should never be a barrier: that's why we offer financial support to a larger proportion of our students than any other organization.
Financial assistance is available for IFSA January term, semester, year, and summer programs. Scholarships include the IFSA First-Generation Scholarship and IFSA Diversity Scholarship, as well as program-specific scholarships in Australia, Ireland, New Zealand, and the UK. We also offer $2,000 IFSA State School Grants and IFSA Minority Serving Institution Grants to all qualified applicants.
Once you've started your IFSA program application, you'll gain access to IFSA's scholarship application.