IFSA - Study Abroad Programs in Australia
Location
Australia

Wollongong
Townsville
Sydney
Melbourne
Gold Coast
Cairns
Brisbane
Adelaide
Term
Academic Year, Fall, Spring, Summer
View Other Details

Pricing

Price Details

IFSA doesn't believe in the nickel-and-dime approach to the study abroad experience. All of our programs include events and excursions exclusively for our students throughout their time abroad. We see these extras as a part of the larger academic experience. There are no hidden fees or expenses on an IFSA program. All of our fees, deposits and any supplemental charges such as meal plans are clearly outlined in our program fees.

IFSA has awarded millions of dollars in merit- and need-based scholarships over the past five years. Awards range from $500 to $5,000. We also believe that study abroad should be within the reach of every student, so we offer a wide range of scholarships and financing opportunities for our students.
38 travelers are looking at this program
Only in Australia will you find an irresistible combination of rugged Outback, urban sophistication and outstanding academics. Rural Australia's desert of red earth and vivid blue skies are home to intriguing geological rock formations, unique wildlife, ancient fossils and Aboriginal rock carvings, while the semitropical rainforests and Great Barrier Reef offer endless tourism possibilities. Along the coasts, numerous large cities teem with liveliness and opportunities for culture, sports and entertainment.
Your Australian study abroad experience can take place at any one of 17 prestigious universities. For more personal attention, consider a smaller university off the beaten path or experience the excitement of a large university in one of Australia's metropolitan areas. No matter where you choose to study, this unique country will offer an unforgettable experience and unparalleled academic choices.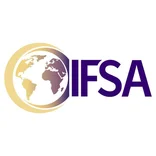 IFSA Scholarships and Financial Aid
We believe that study abroad should be within reach of every student, so we offer a wide range of scholarships and funding opportunities for all our participants.