IES Abroad's Beijing Summer study abroad program offers enrollment in IES Abroad courses, housing in student residence halls, regular meetings with local students as language and culture partners, and field trips in Beijing and throughout China; you will have the opportunity to meet Chinese and international students alike. Starting at the IES Abroad Center on the west campus of Beijing Foreign Studies University, you will gain a meaningful cultural experience and a deeper knowledge of what it means to be a citizen of the world.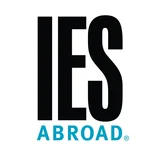 IES Abroad Scholarships and Financial Aid
Financial limitations shouldn't prevent you from studying abroad with us. That's why IES Abroad offers more than $6 million in scholarships and aid. IES Abroad offers a number of diversity scholarships and grants to provide opportunities for traditionally underrepresented communities in study abroad.