IES Abroad offers 140 programs worldwide for college students. We are a highly charged force of study abroad enthusiasts. Every day we have the privilege of witnessing how study abroad changes our students' lives. We also believe that every student should have the opportunity to go abroad—especially in a fun, safe, and superior academic and cultural environment.
From our headquarters in Chicago to our 35 locations and the staff on-site, we all work toward the common goal of providing mind-bending, life-changing, opinion-altering study abroad opportunities.
We're not ashamed to admit we're a little bit obsessed with study abroad.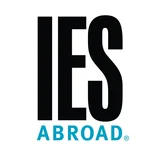 IES Abroad Scholarships and Financial Aid
Financial limitations shouldn't prevent you from studying abroad with us. That's why IES Abroad offers more than $6 million in scholarships and aid. IES Abroad offers a number of diversity scholarships and grants to provide opportunities for traditionally underrepresented communities in study abroad.
As part of IES Abroad's Global Good Commitment, IES Abroad employs sustainability measures in the following ways:
-Moving toward more sustainable Headquarters and Centers abroad
-Producing printed materials mindfully
-Hosting events and conferences in LEED-certified buildings
-Purchasing carbon offsets for staff air travel
-The formation of the IES Abroad Sustainability Team - a dedicated group of volunteers responsible for implementing sustainable practices across our organization. The team comprises of members across our Centers, departments, teams. It is truly a global effort, and we are better for it.
Alumni Interviews
These are in-depth Q&A sessions with verified alumni.
Staff Interviews
These are in-depth Q&A sessions with program leaders.
Professional Associations