ISA Study Abroad in San Jose, Costa Rica
Term
Fall, Spring, Summer, Winter
View Other Details
10 travelers are looking at this program
Study in the economic, cultural, and political capital of Costa Rica - San Jose. ISA offers students the chance to study Spanish Language, Environmental Studies, Health Care, Business and Liberal Arts at Veritas University, located in the Zapote neighborhood of San José.
ISA has a great history of students being very pleased with the support, excursions, housing, and every other aspect of the program. The excursions included with the ISA-San Jose program include trips to the Arenal Volcano, Playa Tamarindo, and Monteverde, and Manuel Antonio among others. Click the "Visit Our Website" link above to see all of the details!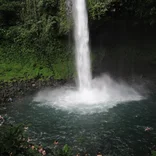 Veritas University is an independent private university, fully accredited by the Costa Rican Ministry of Education and authorized by the National Council of Private Higher Education. The University is renowned in Costa Rica for its design, art, architecture, and photography programs. Additionally, it prioritizes internationalization and welcomes several hundred international students during any given semester or summer to study through its International Programs Department.
ISA Scholarships and Financial Aid
ISA is committed to increasing all students' access to study abroad's many benefits. We don't let financial hardships to get in the way of a life changing educational experience.