IFSA - Universidad de La Habana Partnership
View Other Details

Pricing

Price Details

All of our programs include events and excursions exclusively for our students throughout their time abroad. We see these extras as a part of the larger academic experience. There are no hidden fees or expenses on an IFSA program. All of our fees, deposits and any supplemental charges such as meal plans are clearly outlined in our program fees.

IFSA has awarded millions of dollars in merit- and need-based scholarships over the past five years. Awards range from $500 to $5,000. We also believe that study abroad should be within the reach of every student, so we offer a wide range of scholarships and financing opportunities for our students.

What's Included

Accommodation

Activities

Airport Transfers

Classes

Some Meals

Travel Insurance

Wifi
5 travelers are looking at this program
We're proudly the first study abroad program to offer a comprehensive academic experience in Cuba! Our excellent on-site support team will ensure you have a one-of-a-kind and enriching experience in beautiful Havana. Enjoy the immaculate beaches, stunning land & cityscapes and unique cultural flavor. Outside of the classroom, you'll be exposed to a renaissance of arts, music, cinema and much more. Studying at the Universidad de la Habana is sure to set you apart from your classmates as Cuba's largest, oldest and most prestigious university. You'll take courses with international and Cuban students alike -- all while honing the local language -- Espanol! Join us for the Fall or Spring semester.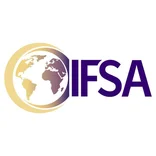 IFSA Scholarships and Financial Aid
We believe that study abroad should be within reach of every student, so we offer a wide range of scholarships and funding opportunities for all our participants.