Cuba: La Habana - Cuban History, Society, Politics, Culture
Need-based funding, Merit-based funding, General grants/scholarships
View Other Details
6 travelers are looking at this program
The La Habana program offers an unparalleled opportunity to visit this enchanting island and legendary city to learn about its culture and society. It will also provide a unique occasion for understanding firsthand the multiple layers of history that make Cuba significant in North America and in Latin America.
The courses and your experiences outside the classroom will focus on the history and society of Cuba, with particular attention focused on exploring the impact of slavery and Cuba's African roots on its culture and religions, as well as the present-day political and economic factors Cuba faces in its future. This is your opportunity to examine not only the history of former Spanish colonies, but also the twentieth-century, during which Cuba played a significant geopolitical role.
There are LGBTQIA+ friends, colleagues, and allies throughout the world. However, cultural understanding of gender identity and sexuality does vary from country to country. USAC has compiled a lot of resources to help you through that learning process.
USAC is dedicated to working closely with students with disabilities to ensure the best study abroad experience possible. You may request reasonable accommodations after your initial application is complete. We routinely receive requests for scheduling, material, and environmental accommodations for the classroom setting, which may include assistive technology, scribes and readers, printed material, and interpretation.
Environmentally-conscious students choose USAC because many of our programs are held in some of the most sustainable countries in the world. There are options to take coursework in sustainability and the environment, as well as field trips and studies where students can leave a lasting impact on their host country.
Program Highlights
Explore this fascinating Caribbean nation with complex, interesting politics and history
Study from the ground level the impact of African, Spanish, and American influences on Cuban culture and society
Enjoy the stunning natural beauty of this tropical island—its beaches and bays, lush vegetation, mountains, plains, and robust agricultural areas
Join field trips to significant nearby areas in Cuba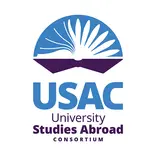 USAC Scholarships and Financial Aid
USAC awards over $2 million in scholarships and discounts each year to assist students with their study abroad expenses.