Term
Academic Year, Fall, J-Term, Spring, Summer
View Other Details

Program Details

Housing

Apartment

Dormitory

Pricing

Price Details

PRE-DEPARTURE SERVICES:

Advising, @api Online System, Orientation Materials and Resources, Access to International Phone Plans, API Alumni Network, Social Networking, Scholarships

ON-SITE SERVICES:

Airport Reception, API Centers, Resident Directors, On-Site Orientation, Housing, Tuition, Tutoring, Language & Culture Tools, Medical & Life Insurance, Excursions (overnight, day, international), Social & Cultural Activities, Welcome and Farewell Group Meals), Volunteer Opportunities

RE-ENTRY SERVICES:

Re-Entry Materials & Support, Post-Program Evaluation, Transcript, Alumni Network & Global Leadership Academy

What's Included

Accommodation

Activities

Airport Transfers

Classes

Some Meals
1 traveler is looking at this program
The Queen of the Cities, The City of a Hundred Spires, The Jewel in the Heart of Europe, Mother of all the Cities. Despite being in the very center of modern Europe, Prague somehow managed to keep all its medieval and romantic charms, secrets and names. If the maxim is to see Rome before you die, for Prague it is the very opposite: Once you've seen it, you'll want to move in.
As one of the oldest capitals in Europe, for a long time the city served as the primary residence of kings governing the region, including the Habsburg Empire. The two most prominent historical landmarks of the city are the
Small, green, affordable: Even though Prague is the capital of the Czech Republic, compared to its siblings across Europe, it remains relatively small. This allows students to experience the authentic character of this beautiful city.
A new January Term experience is available starting in 2023! Details on our website.
Program Highlights
API offers semester, summer, and January Term programs in Prague.
International excursion offered for all API semester and summer students in Prague!
Use centrally-located Prague to explore the rest of Europe on free weekends.
Large variety of courses offered, in English, from both API partner universities.
Study in one of Europe's oldest capitals where the city manages to balance medieval charm and history with modern conveniences.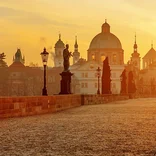 Join us for this semester, academic year, and summer program offered at Charles University. Established in 1348,by the Holy Roman Emperor Charles IV. The university is considered to be one of the most research-intensive and international institutions in the world. Students can choose from courses in art and culture, economics, film studies, history, literature, music, political science, psychology, sociology, theater, and Czech language. All courses, except Czech, are offered in English.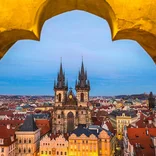 We invite you spend your January with API in Prague, a city that has earned the nickname "The Jewel in the Heart of Europe"! This program allows you to study Czech language, history, and culture at Charles University, the oldest university in the Czech Republic. You'll earn credit while experiencing life in one of Europe's most enchanting cities! Enjoy day trips to Dresden and Česky Krumlov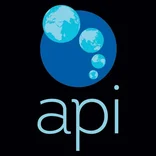 API Scholarships and Financial Aid Information
API awards approximately $500,000 in study abroad scholarships annually ranging from $250 -$1,000 per student.