CIS Abroad - Semester in Ecuador - Universidad San Francisco de Quito
Term
Academic Year, Fall, Spring
View Other Details

Pricing

Price Details

Price may be an estimate, the lower end of a range, or from a previous term. Please see our website for specifics.

What's Included

Accommodation

Activities

Classes

Meals

Travel Insurance

What's Included (Extra)

Please visit our website to see all that's included.
2 travelers are looking at this program
Spend a semester or year studying alongside local students at Ecuador's top university! You can choose from Spanish language, literature, and culture courses, or study some unique and usually locally-focused topics in English. And, if you speak intermediate or better Spanish, you'll have dozens of additional courses to take alongside local students. Any time of the year is a good time to come live at 9,000 feet above sea level, and this semester-long study abroad program will engage you for a full 16 or so weeks.
Program Highlights
Live in one of the world's most biologically diverse countries
Live in one of the world's most biologically diverse countries
Vibrant street culture - parades, festivals, street performances and open air cafes
Enjoy a spring-like climate year-round
Exceptional adventure opportunities: beaches, islands, jungles, volcanoes, mountains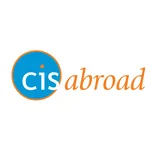 CISabroad Scholarships and Financial Aid
70% of all CISabroad students receive scholarships, grants, or discounts to study abroad. We're unapologetically committed to increasing access to international education for all students.