CIS Abroad - Semester in Thailand - Mahidol University
Term
Academic Year, Fall, Spring, Summer
View Other Details

Pricing

Price Details

Price may be an estimate, the lower end of a range, or from a previous term. Please see our website for specifics.

What's Included

Accommodation

Activities

Classes

Travel Insurance
22 travelers are looking at this program
Thailand is known for its beautiful landscapes, rich history, fun nightlife, tranquil Buddhist culture, and peaceful temples. Immerse yourself in this welcoming culture as you study at Mahidol University, Thailand's top-ranked university. Choose from a wide variety of courses in English from the university's International College. Our Semester in Thailand program is centered in your new home, the scenic college town of Salaya. From Salaya, easily venture into the heart of Bangkok, Thailand's capital city. You'll enjoy the serenity of a small town and the bustle of a booming city. The rest of Thailand also awaits you, with its beaches, jungles, and delicious cuisine.
Program Highlights
Wide range of course offerings available
Classes available in English
Opportunities to interact with elephants and explore ancient ruins
Take classes with Thai and international students
Volunteer in the local community: replant mangroves that were deforested due to overfishing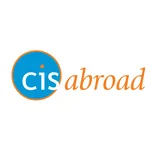 CISabroad Scholarships and Financial Aid
70% of all CISabroad students receive scholarships, grants, or discounts to study abroad. We're unapologetically committed to increasing access to international education for all students.