Term
Academic Year, Fall, Spring
View Other Details

Program Details

Housing

Apartment

Dormitory

Pricing

Price Details

Price may be an estimate, the lower end of a range, or from a previous term. Please see our website for specifics.

What's Included

Accommodation

Activities

Classes

Wifi

What's Included (Extra)

Please visit our website for all that's included.
4 travelers are looking at this program
Renowned for its rich history, art, and culture, it's no wonder England is a top destination for studying abroad! Choose from a wide variety of programs based in London. Do you prefer a quaint, residential college setting with easy access to central London? Roehampton is a great choice! Or, choose Westminster if you prefer to be living among icons such as Buckingham Palace, the Globe Theatre, Notting Hill, Big Ben, and the West End theater district. In any case, you can't go wrong, as you'll enjoy exceptional academics and a full suite of support services with CIS Abroad!
Program Highlights
Choose from hundreds of courses across all majors, creating a personalized academic program
Local activities and excursions to help you explore your host city and country
Direct enroll programs embed you among local and fellow international students, while offering additional support
Program locations range from central London to a largely residential suburban campus
Affordable program prices that include everything you'll want before, during, and after your time in England
On the University of Roehampton program you'll select from a large course catalog and study along a diverse international student population. Enjoy a walkable, serene, Harry Potter feeling campus near public transportation. Participate in a wide selection of sports teams and student activities and enjoy program activities and excursions such as trips to Big Ben, Parliament, Oxford Street, the London Eye, and more.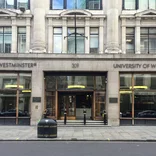 Looking for the true central London experience? This program will have you learning, living, and exploring right in the heart of things! You'll become a pro at riding the Tube, navigating to the various campus buildings, your dorm, and numerous icons in central London. Choose from a variety of courses, including well regarded programs in media, communications, and journalism. Consider an academic internship if you really want to immerse in the city while boosting your resume like nothing else.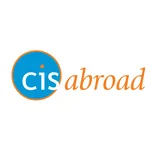 CISabroad Scholarships and Financial Aid
70% of all CISabroad students receive scholarships, grants, or discounts to study abroad. We're unapologetically committed to increasing access to international education for all students.