Location
Multiple Locations
+4
England
Poland
Germany
Czech Republic
Subject Areas
Conflict Studies
Cultural Studies
European Studies
Global Studies
History
Human Rights
Jewish Studies
View Other Details

Program Details

Degree Level

High School Diploma

Bachelors

Pricing

Price Details

AIFS is a premier provider of study abroad programs. Program fees cover tuition and housing, and over 50% of our study abroad participants receive financial support from AIFS in the form of scholarships or grants. A meal plan, tours and excursions, insurance, and 24-hour emergency service are also included. Coordinated AIFS Flight Packages with major airlines are also available.

What's Included

Accommodation

Activities

Classes

Some Meals

Transportation

Travel Insurance

Wifi

What's Included (Extra)

Round trip flights and airport transfers included for students on the optional AIFS Flight Package.
2 travelers are looking at this program
Spend your summer traveling to London, Berlin, Prague, Kraków, and Warsaw on the AIFS Centuries of Genocide study and travel program. The course is taught in English.
Live in twin or triple rooms in student residences or tourist-class hotels. Breakfast is included throughout, as well as a welcome dinner in Berlin, lunch in the Czech Winery region of Moravia, and a traditional Polish dinner in Kraków.
Academic trips to locations such as Auschwitz and Birkenau, 'Schindler's Factory' museum, the Warsaw Ghetto and the memorial at Ravensbruck are included in this program. You will also have the opportunity to meet with NGOs who are actively working to draw attention to, and support survivors of, modern-day genocide in places like Sudan.
Although the subject matter for this program is very serious, it is balanced with time for students to relax and enjoy sightseeing tours of each city.
Program Highlights
Earn 3 credits and transcript issued by Fairfield University
7 nights in London; 5 nights in Berlin; 3 nights in Prague; 3 nights in Krakow; 5 nights in Warsaw
Visit 4 countries and 5 cities within England, Germany, Czech Republic and Poland
Accompanying faculty for the duration of the program
Flight from London to Berlin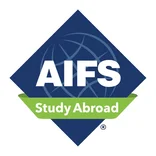 AIFS Study Abroad Scholarships, Grants & Financial Support
We believe a study abroad experience is an essential component of well-rounded university education and we are committed to providing financial assistance to as many students as possible in support of their goal to study abroad. AIFS also offers internship and study abroad + internship blended programs to support the development of personal and professional skills.