ISA Study Abroad in Paris, France
Term
Academic Year, Fall, J-Term, Spring, Summer, Winter
View Other Details

Program Details

Housing

Apartment

Host Family
37 travelers are looking at this program
Paris, France needs little introduction. The City of Light attracts people from all over the world for so many reasons. The culture, food, music, people...everything has appeal. ISA offers the chance to study in this renowned destination at the Institut Catholique de Paris, The American Business School Paris, or the Cours de Civilisation Française de la Sorbonne. During the summer, students can also opt to study fine arts with ISA-Paris using the city as the classroom.
ISA takes care to ensure that every student can have the most unforgettable experience as possible. With possible excursions to Belgium, Aix-en-Provence/Cassis, the Loire Valley, and more, there is plenty of excitement during this trip abroad. Check out the ISA website today and see what it's all about!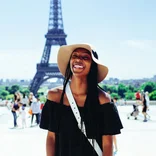 The American Business School Paris (ABSP) is located in the 10th arrondissement of Paris, near the Canal Saint Martin, an eclectic and vibrant waterway lined with student-filled cafes. The ABSP offers a number of courses taught in English, including core business courses (such as marketing, finance, management, and accounting), luxury retail management, humanities, and electives.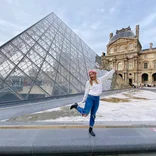 Located in the 6th arrondissement, near the famous Latin Quarter and the Jardin du Luxembourg, the Institut Catholique de Paris is an ideal setting for students. ISA students will take courses through the university's Institut de Langue et de Culture Française (ICLF), which offers courses in French language, culture, and civilization. While the host university lies in the heart of the bustling city, it consists of multiple buildings enclosed by a relaxed courtyard and gardens.
ISA Scholarships and Financial Aid
ISA is committed to increasing all students' access to study abroad's many benefits. We don't let financial hardships to get in the way of a life changing educational experience.