CEA Study Abroad in Berlin, Germany: Summer
View Other Details

Program Details

Degree Level

High School Diploma

Pricing

Price Details

Included: Personalized Pre-departure Advising; Tuition & Registration; Travel Medical Insurance; On-site Orientation; Housing; On-site Staff Support; Excursions and Cultural Engagement; Host Institution Services & Amenities and more. Scholarships available.

What's Included

Activities

Airport Transfers

Classes

Some Accommodation

Travel Insurance
17 travelers are looking at this program
Featuring vibrant nightlife, rich history and culture, and beautiful forests, parks, lakes, rivers, and canals, Berlin is a hub of commerce, scientific innovation, the arts, and an important location of political and economic power for the European Union.
Spend your summer honing your German language skills and immersing in local culture at Humboldt-Universitat zu Berlin, or take economics, law, or business classes—taught in English—at the Berlin School of Economics and Law. Both of these prestigious universities are centrally located and accredited by the German Ministry of Education.
Interested? Click the "Visit Site" button to learn what's waiting for you!
Program Highlights
Hands-on learning experiences that transform the world abroad into a classroom
Personalized Pre-Departure Advising, including visa and immigration support
Courses offered in English that fulfill major and general graduation requirements
Comprehensive on-site support, including 24/7 emergency phone
Career workshops, Internships Abroad, and Alumni Ambassador positions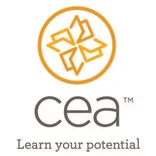 CEA Scholarships and Financial Aid
Studying abroad will change your life, improve your employability, and enhance your global competence. That's why we commit more than $2.0 million each year to our financial and scholarship programs.