Term
Academic Year, Fall, Spring
View Other Details

Pricing

Price Details

Pre-Departure Services:

- Advising, @api Online Resources, Orientation Materials and Support, Mobile Phone, Peer Mentors, Social Networking, and Scholarships.

On-site Services:

- Airport Reception, Resident Director, API Center, On-Site Orientation, Housing (Including Meals and Laundry with Some Options), Tuition, Tutoring, Language and Culture Tools, Medical and Life Insurance, Excursions (Overnight, Day and International in some locations), Social and Cultural Activities, Welcome and Farewell Group Meals, and Volunteer Opportunities.

Re-entry Services:

- Re-Entry Materials and Support, Post-Program Evaluation, Transcript, Alumni-Network, and Development Opportunities.

What's Included

Accommodation

Activities

Airport Transfers

Classes

Some Meals

Travel Insurance

Wifi
A city once divided, Berlin lies at the heart of Germany – literally and figuratively. While it is the second most populous city in Europe (metropolitan area notwithstanding), it maintains a more tranquil feel than other large cities, as 1/3 of the city is composed of forests, gardens, and parks.
Berlin is not only the political capital of Germany, but arguably one of Europe's capitals of art, culture, and politics. Designated a UNESCO "City of Design", it possesses amazing architecture, cuisine, museums, and music and is a favored destination for young travelers and students. Berlin is also home to some of the top universities in Germany and all of Europe, including API's partners at Freie Universität Berlin and Humboldt-Universität zu Berlin.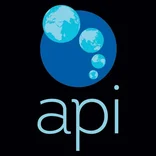 API Scholarships and Financial Aid Information
API awards approximately $500,000 in study abroad scholarships annually ranging from $250 -$1,000 per student.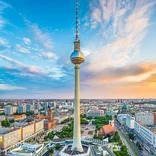 The FU-BEST (Berlin European Studies Program) and FUBiS (International Summer and Winter University) programs were created by Freie Universität Berlin with the needs of American and international students in mind. Semester courses are generally taught in English, and students are required to take a German language course. Summer students may elect to take German language only, courses in English, or a combination. Freie Universität Berlin is one of the top-ranked universities in Germany.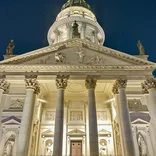 Looking to study abroad in a beautiful, modern and sophisticated European city? Then the Academic Programs International (API) program, Berlin European Studies at Freie Universitat, or FU-BEST, may be the perfect fit for you! Students in this summer program may elect to take only German language coursework, coursework in English, or a combination. Freie Universitat Berlin offers a German Language and European Studies Program perfect for any student!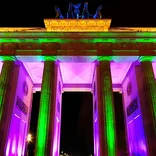 Students who choose to study abroad in Berlin in the summer language and culture program may choose from a number of challenging courses including art history, German and regional studies, cinema, and more. Instruction is in German, and is generally geared toward intermediate and advanced level students, though there is an option course for high-beginning level students. This program is located at the Humboldt-Universität zu Berlin