Term
Academic Year, Fall, Spring
View Other Details

Pricing

Price Details

Pre-Departure Services:

- Advising, @api Online Resources, Orientation Materials and Support, Mobile Phone, Peer Mentors, Social Networking, and Scholarships.

On-site Services:

- Airport Reception, Resident Director, API Center, On-Site Orientation, Housing (Including Meals and Laundry with Some Options), Tuition, Tutoring, Language and Culture Tools, Medical and Life Insurance, Excursions (Overnight, Day and International in some locations), Social and Cultural Activities, API Learning and Engagement Badge Program, Welcome and Farewell Group Meals, and Volunteer Opportunities.

Re-entry Services:

- Re-Entry Materials and Support, Post-Program Evaluation, Transcript, Alumni-Network, and Development Opportunities.

What's Included

Accommodation

Activities

Classes

Some Meals

Travel Insurance

Wifi
8 travelers are looking at this program
Reykjavik is the largest city in Iceland and home to the majority of the country's population (approximately 330,000). Students will study at Iceland's largest private university - Reykjavik University (RU). A leader in research and a technologically advanced university, students have the opportunity to take courses in business, computer science (including game design), and engineering.
Students will find themselves surrounded by volcanoes, the Northern Lights, and natural wonders such as the Blue Lagoon geothermal spa. Take a moment to check out the iconic Hallgrímskirkja church and meet some of the most welcoming and friendly people in the world! Come and study abroad in the land of ice and fire!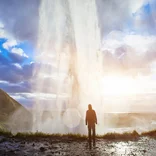 API students who study abroad in Reykjavik, Iceland will be able to directly enroll with Icelandic and other international students and be among a small, fortunate group of Americans studying abroad in Iceland! Students will take courses in a variety of subject areas, including international business, computer science (including game design), and engineering. Courses are geared toward upperclassmen, so students are recommended to have a background in the subjects they plan on studying.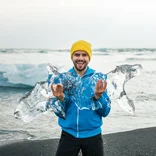 Spend your summer in Iceland experiencing its many natural wonders while earning academic credit! API offers this unique summer program, ideally suited for STEM students, in collaboration with the University of Michigan's College of Engineering. Stay on track to graduate and enroll in a core Computer Science class and a social sciences focused environmental studies class in this land of fire and ice!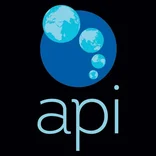 API Scholarships and Financial Aid Information
API awards approximately $500,000 in study abroad scholarships annually ranging from $250 -$1,000 per student.