IFSA - Study Abroad Programs in India
View Other Details

Program Details

Housing

Apartment

Host Family

Pricing

What's Included

Accommodation

Some Activities

Airport Transfers

Classes

Some Meals

Travel Insurance

What's Not Included

Airfare

Some Meals

Visa
2 travelers are looking at this program
IFSA offers an exciting chance to study abroad in Manipal, Pune, or Varanasi, India! All three programs are worth 15 credits for the semester session. The Contemporary India program in Pune is also offered in the summer for 6 credits.
Programs available in India:
• Public Health and Indian Studies - located in Manipal, India
• Contemporary India - located in Pune, India
• Varanasi: the City, the River, the Sacred - located in Varanasi, India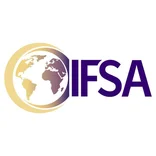 IFSA Scholarships and Financial Aid
We believe that study abroad should be within reach of every student, so we offer a wide range of scholarships and funding opportunities for all our participants.