ISA Study Abroad in Milan, Italy
Term
Academic Year, Fall, Spring, Summer
View Other Details

Pricing

Price Details

Program Price Includes:

• Comprehensive Advising and Support

• Tuition at the Host University

• Official Transcript from Host University with ISA Cover Letter

• Housing

• Meals and Laundry Services

• Bridging Cultures Program

• Full-Time Resident Staff

• On-Site ISA Offices

• Computer and Internet Access

• Excursions

• The ISA Discovery Model

• Cultural Activities

• Medical Insurance

• Comprehensive Health, Safety and Security Support

• Airport Reception

• Visa Support

• Tutoring

• The Professional Development Toolbox

• Scholarship Opportunities
11 travelers are looking at this program
Milan is Italy's center for fashion, finance and commerce. This modern, cosmopolitan city is home to several trade and fashion shows year round. In addition to being Italy's commerce capital, Milan hosts many of Italy's cultural delights such as the Duomo, Leonardo da Vinci's Last Supper, and Castello Sforzesco.
The city of Milan offers many educational opportunities for study abroad students. Taking courses at The Università Cattolica del Sacro Cuore, Italy's premier private university, ISA students will be taking courses with locals in English and Italian in the disciplines of business, communication, Italian language and fashion merchandising.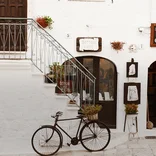 The Università Cattolica del Sacro Cuore is in the heart of the city, near many of Milan's famous monuments and tucked within picturesque gardens & courtyards. You'll be able to experience the energy of Milan's business sectors situated right around the campus and have opportunities to experience European language and culture in one of the country's most powerful economic & cultural metropolises. The ISA office is at the Università Cattolica del Sacro Cuore's main campus in downtown Milan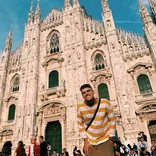 The Nuova Accademia di Belle Arti is a nexus for the Fashion & Design industry. You'll be taught by faculty who are renowned designers in the Fashion and Design fields. NABA alumni have been placed with leading companies in the industry. The university has been recognized as one of Europe's Top 100 schools of Architecture and Design by Domus Magazine and in the field of Fashion in the Global Fashion School ranking accredited by the Italian Ministry of Education, University and Research.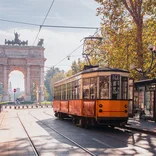 The Università IULM (IULM) is a center of innovation. Located a short distance from the Design District and Navigli area, the IULM is located in a well-connected and culturally vibrant area. The campus has beautiful modern buildings that house classrooms, a library, study centers, and a dining hall. The university has an integrated academic approach, with a combination of theory and practical experiences. The IULM is recognized by the Italian Ministry of Education, Universities, and Research.
ISA by WorldStrides Diversity Scholarship
This scholarship is offered for summer and semester programs and is intended for students with identities historically underserved in education abroad. This can include, but is not limited to, individuals who identify as African American/Black, Hispanic/Latino, Asian American, Alaskan Native, American Indian, Native Hawaiian, LGBTQIA+, First-Generation College Students, U.S. Military Veterans, students with disabilities, and/or students at Minority-Serving Institutions.