Location
Multiple Locations
+2
View Other Details

Pricing

Price Details

Price may be an estimate, the lower end of a range, or from a previous term. Please see our website for specifics.

What's Included

Accommodation

Activities

Domestic Airfare

Airport Transfers

Classes

Travel Insurance

What's Included (Extra)

Please visit our website for all that's included.
11 travelers are looking at this program
Experience two of the most dynamic, traditional, and modern industrial countries and cities of the world: Tokyo, Japan and Seoul, South Korea. On this unique multi-country program, you'll live and learn in two neighboring yet distinct countries, regarded for their cuisine, pop culture, design, technology, and cultural heritage. You'll study either Japanese and Korean languages, or opt to take locally-relevant courses in English. Through multi-country excursions and insightful tours and classes, you can expect to meet locals, learn new languages and immerse in and compare cultures in Asia – the world's most dynamic region.
Program Highlights
Study Japanese and Korean, or choose from a variety of subjects in English
The best of both worlds: serene campus settings with easy access to the vibrancy of Tokyo and Seoul
Abundant interactions with locals, between classes, clubs, and cultural activities
Exceptional support, including orientations, city tours, group meals, and support staff on- and off-campus
Unique insights and comparisons gleaned from a short but intensive experience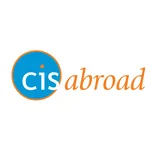 CISabroad Scholarships and Financial Aid
70% of all CISabroad students receive scholarships, grants, or discounts to study abroad. We're unapologetically committed to increasing access to international education for all students.