View Other Details

Program Details

Housing

Apartment

Host Family

Pricing

Price Details

You get more for every dollar when you study abroad with CIEE! Our high-quality programs include tuition, housing, on-site airport pick-up, field trips and cultural activities, 24/7 on-site professional staff, and automatic iNext insurance. There are no hidden charges or surprises when you arrive, and scholarships opportunities are available!

What's Included

Accommodation

Some Activities

Classes

Some Meals

Travel Insurance
1 traveler is looking at this program
Amman has an ancient history and a diverse, vibrant modernity. It is an accessible, cosmopolitan city with numerous museums, art galleries, theaters, not to mention the delicious variety of Arabic food. With its reputation for security and hospitality, Amman is home to inhabitants from all over the Middle East. The city provides a safe and stable environment for students to learn about the region.
You will have every opportunity to immerse yourself in Jordanian culture. Special guest lectures by government officials, activists, and local experts enrich the academic program. You are encouraged to use your Arabic language skills in everyday settings. This fosters Arabic language proficiency and a better understanding of Jordanian society. CIEE also coordinates a series of local site visits and cultural activities. Our staff will help keep you up to date on local cultural events, such as conferences, films, and concerts.
Courses are available in English and Arabic.
Program Highlights
CIEE Amman is located in a traditional neighborhood, which allows students plenty of opportunities to interact with local residents and get to know key institutions and sites with ease.
Visits to Jordan's archaeological, historical, and natural wonders.
Tours of iconic mosques and museums.
Participate in weekly co-curricular activities to develop your Arabic Language skills and understanding of the culture.
Elect to do an internship at a local or international NGO or business.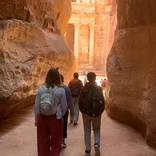 From the maze-like downtown to the many exotic souks, minarets, mosques, and coffeehouses, you'll get a complete Middle Eastern experience in this unforgettable summer.
Courses are available in English and Arabic.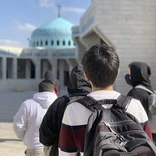 CIEE Amman offers study abroad students a series of specially designed area studies courses that provide an overview of issues relevant to Jordan and the broader Middle East region.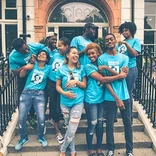 CIEE Scholarships and Grants
CIEE's need-based grants offer support to students who face financial barriers to studying abroad. CIEE awards need-based grants based on students' EFCs and program selection. The Gilman Go Global Grant offers students $750-$2,000 toward airfare, plus $2,500 toward semester program costs, or $1,000 toward summer program costs.