Term
Academic Year, Fall, Spring, Summer
View Other Details

Pricing

Price Details

Pre-Departure Services:

- Advising, @api Online Resources, Orientation Materials and Support, Peer Mentors, Social Networking, and Scholarships.

On-site Services:

- Airport Reception, Resident Director, API Center, On-Site Orientation, Housing (Including Meals and Laundry with Some Options), Tuition, Tutoring, Language and Culture Tools, Medical and Life Insurance, Excursions (Overnight, Day and International in some locations), Social and Cultural Activities, API Learning and Engagement Badge Program, Welcome and Farewell Group Meals, and Volunteer Opportunities.

Re-entry Services:

- Re-Entry Materials and Support, Post-Program Evaluation, Transcript, Alumni-Network, and Development Opportunities.
10 travelers are looking at this program
Laying at the heart of the nation's history and linked to two of its best-known heroes, William Wallace, and Robert the Bruce. It is surrounded by glorious countryside and yet under an hour away from both Edinburgh and Glasgow. The cobblestoned streets of the Old Town wind upwards towards the Castle, set on a craggy outcrop 250 feet above the surrounding landscape. The Wallace Monument overlooks some of the most important battle sites in Scottish history, but the city itself buzzes with a lively, cosmopolitan and student-friendly vibe. Stirling is one of the U.K.'s most attractive places to live and offers a full menu of performing arts, nightlife, and shopping.
API has partnered up with the University of Stirling to offer students the chance for direct enrollment into the school. Students will study alongside Scottish and other international students in a number of disciplines, including health & well-being, society, environment, enterprise & the economy, and sport science.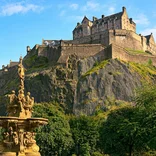 Students will enroll in semester or summer courses with Scottish and other international students at the University of Stirling – one of the most popular universities in Scotland. The university offers courses across five major areas, including health and well-being, culture and society, environment, enterprise and the economy, and sport.
The summer courses are offered for two 4-week blocks, and include both in-class and excursion components.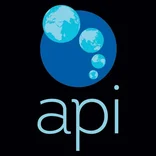 API Scholarships and Financial Aid Information
API awards approximately $500,000 in study abroad scholarships annually ranging from $250 -$1,000 per student.