View Other Details

Pricing

Price Details

Price may be an estimate, the lower end of a range, or from a previous term. Please see our website for specifics.

What's Included

Accommodation

Activities

Classes

Travel Insurance

What's Included (Extra)

Please visit our website to see all that's included.
4 travelers are looking at this program
Expand your horizons and advance your studies through this program in partnership with Kyung Hee University! Choose from engaging courses in academic tracks including Global Agenda and Action, Peace and Global Solidarity, and Humanity and Global Civilization. Enjoy living and learning at a Neoclassical "campus within a park," placing you in a tranquil setting with easy access to the hustle and bustle of Seoul.
Program Highlights
Active student clubs, including the International Friends and Culture Club
Calm park-like campus away from the city's hustle and bustle
Library archives with materials published in North Korea
Three museums on campus
Kyung-Hee University official transcript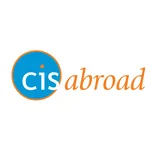 CISabroad Scholarships and Financial Aid
70% of all CISabroad students receive scholarships, grants, or discounts to study abroad. We're unapologetically committed to increasing access to international education for all students.