Term
Academic Year, Fall, Maymester, Short Term, Spring, Summer
Merit-based funding, General grants/scholarships
View Other Details

Pricing

Price Details

See site for pricing inquiries.

What's Included

Accommodation

Activities

Classes

Meals

Travel Insurance

Wifi

What's Included (Extra)

Laundry (once per week)
Orientation
Spanish Studies transcript
Support of onsite staff
Local health insurance

What's Not Included

Airfare

Domestic Airfare

SIM cards

Transportation

Visa
12 travelers are looking at this program
Experience the bustling metropolis of Barcelona while taking classes in English or in Spanish at Universitat de Pompeu Fabra or at Universitat Autonoma de Barcelona, alongside other international students. Advanced students may also complement their schedules taking classes with Spanish students.
Spend a semester or summer term studying the Spanish language, and taking classes in Spanish or English in business, education, social sciences, humanities, STEM, design and more. Spanish Studies Abroad's on-site Resident Director provides ongoing support throughout your program and cultural immersion through activities and study tours.
Program Highlights
Semester, Academic Year, May Term and Summer Term offered
Classes in English & Spanish
Classes in language & literature, business, information technologies, biomedical sciences, pre-law communication and more!
Local speaking partner (intercambio)
No Spanish language prerequisite; GPA and class standing requirements apply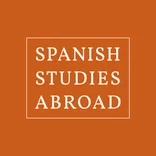 Spanish Studies Abroad Financial Aid
Spanish Studies Abroad has awarded over $230,000 in scholarships since 2001 via its two scholarships, the Merit-Based Scholarship and the Diversity Scholarship, for academic programs in Spain, Puerto Rico, Cuba, and Argentina. The Merit-Based Scholarship to Spain is awarded to one student who shares "a personal life story that demonstrates [their] dedication to learning Spanish and how [they] have gone above and beyond in [their] acquisition of the language," in a 400-to-500-word essay.