View Other Details

Pricing

What's Included

Accommodation

Some Activities

Airport Transfers

Some Meals

What's Not Included

Airfare

Domestic Airfare

Transportation

Travel Insurance

Visa
2 travelers are looking at this program
Morocco's rich culture and diversity comes from the fusion of Arab, Berber, European and African influences.
While the country has a progressing economy and has seen great development in recent times, they continue to face problems with poverty, illiteracy, unemployment, gender inequality and domestic violence.
When you participate in our Kaya programs in Morocco's capital city of Rabat, you have the option to work with children, women's groups, a local newspaper and patients within the health system, as well as teach English and French and get involved in other initiatives to build up the community.
Immerse in Morocco's history and sand dune desert while making a change with Kaya.
Program Highlights
Visit the ancient towns and extensive desert in Morocco
Get the first hand experience of the mixed Moroccan traditional and modern culture
Share or develop your language skills in English, French and Arabic
Support women and children who are victims of domestic violenc
Discover the vibrant city of Rabat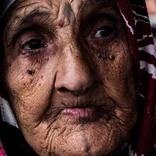 Help the Moroccan community in their efforts to fight poverty, unemployment and in getting the villages up to speed on information age as well as get the perk of discovering Morocco's vibrant and diverse culture even in a remote setting.
You can also do your Kaya remote internship in Thailand,South Africa, Ecuador & Vietnam.