Volunteer Abroad
Should You Volunteer at an Orphanage Abroad?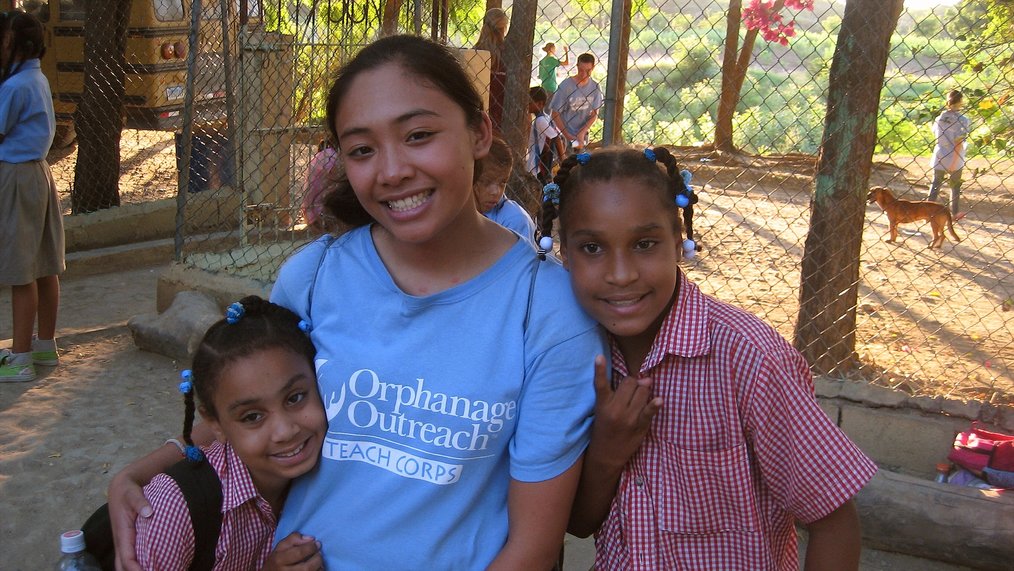 Dear readers, in response to some feedback on this article, I wanted to introduce why we published this. Though we only support volunteering in orphanages under exceptional circumstances (i.e., the volunteer is highly qualified -- think M.A. in child psychology -- and the organization checks out on a bunch of levels), we can't change the fact that people are searching for this.
We wanted those readers, those who have no knowledge of the scams and complexities surrounding orphanage volunteer placements out there, to read this and understand that volunteering at an orphanage is not an ethical opportunity for the majority of international volunteers. Thanks, your editor.
When you start thinking about an overseas volunteering experience one type of opportunity often comes to mind: working with children. While you might think working at an orphanage will be all fun and games (literally) with some cooking and washing thrown in, the reality is much, much, much more difficult than you might have considered.
Of course, it's hard to know the realities of volunteering at orphanages before leaving home. I personally didn't understand the situation fully until I completed an internship in counter trafficking and worked as a volunteer in the childcare wing of an immigration detention center in Bangkok. There, I came face to face with children that had been trafficked, smuggled, or abandoned for many different reasons and were now living in care homes or detention centers.
That experience made me realize just how difficult it is volunteering with orphans abroad. It's physically and emotionally challenging and will push you to your limits. You also have to be particularly cautious when choosing a volunteer project working with orphans because they are such a vulnerable and, unfortunately, exploited population.
Unfortunately, the majority of volunteers won't be qualified enough to work directly with orphans, and finding an orphanage or child care home that meets international standards isn't easy. Under some circumstances, volunteering at an orphanage might still be an option for you. Read on to understand more fully the complexities of volunteering at an orphanage and figure out if you should volunteer at an orphanage abroad. If you don't qualify, don't worry, I have some suggested alternatives for you as well.
Our Expectations of Volunteering at an Orphanage
As the sun rises over the beautiful African savanna, the sound of children laughing gradually wakes you up. You start to get dressed in your khaki trousers and a casual t-shirt ready for another day playing soccer in the dust with a gaggle of kids.
You help the other volunteers and staff prepare breakfast, chatting away about some of the challenges that you have faced so far -- the naughty kids who won't sit still during class or the incredible heat that makes it hard to breathe! Luckily you are all in it together and you can laugh about it at the end of each day. Plus they make for great stories for your nightly Skype sessions to friends and family back home.
Then it's time for English lessons. You haven't taught anyone before but everyone has been very helpful and there are lesson plans for you to follow so you don't feel completely lost. Your lessons are fun, focusing on the alphabet, counting, colors and the names of animals. You're a natural! The kids are laughing hysterically as you roar like a lion and dance around like a monkey. Perfect!
After lunch, you have some time off so you walk into the local town with the other volunteers and head to a bar to relax and chat. You're heading home in a week, so you visit the nearby shopping center to buy some souvenirs for your family back home before going back to the orphanage for dinner.
You look around at the dinner table at smiling, happy faces and know that you are making a difference. The kids love you, they love you so much they are literally hanging off your leg all the time following you around like a shadow. What an incredible week. As you pack your bags and change your Facebook profile picture to your favorite photo of you playing with the kids, you know this is something you'll always remember.
What Volunteering with Orphans is Actually Like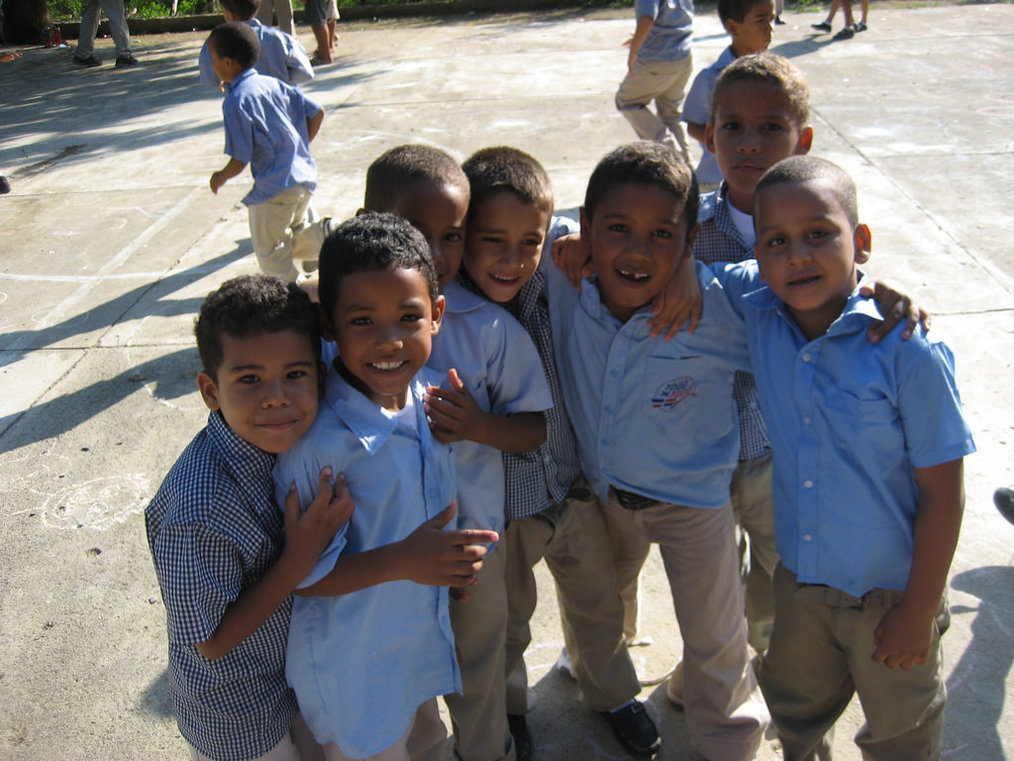 While we would all like the above scenario to be true, most of us know that this won't necessarily be the case. Sadly, that story doesn't address some of the invisible issues of volunteering with orphans. Most importantly, it doesn't address the emotional or psychological impact a high turnover of caretakers can have on orphans, or the orphanage scams that have appeared alongside legitimate establishments.
Fake orphanages and scams
It's estimated that three-quarters of the children living in Cambodian orphanages have at least one living parent, as well as an extended family network of grandparents, aunties, and uncles. Due to high levels of poverty, sometimes these parents resort to sending their children to these homes to ensure they are properly fed and looked after.
Unfortunately for some of the children, they may be victims of human trafficking, smuggled into the country to live in orphanages where they can attract volunteer donations from tourists.
UNICEF reports that the increasing popularity of orphanage volunteering has increased the number of orphanages -- not because there are more orphans, but because of scammers taking advantage of this "opportunity". Children placed in these orphanages are often mistreated and forced to live in poor conditions -- the thought being that the more in need they appear, the more volunteers and funding they will attract.
Nepal, for example, is a source, transit, and destination country for child victims of trafficking who are forced into the orphanage trade. Children are sourced from poor, rural communities and are then trafficked across the border to/from India as well as internally within Nepal. These children then become a commodity to be traded between orphanages for the purpose of making money from volunteers, donations, and government grants.
Emotional and psychological issues
Both within illegitimate and legitimate orphanages, there's the additional question of the orphans' emotional and psychological well-being. While living in these institutions, they don't benefit from the love of a supportive family.
In institutions that regularly cycle in and out volunteers, children aren't given the stability and consistency of a regular and familiar caretaker that they need. Instead, they continuously become attached to volunteers who quickly leave them, creating a sense of abandonment and mistrust among children.
It's essential that staff and volunteers working directly with the children commit to a minimum of 3 months employment at any child care institution, as a constant turnover of caregivers harms their long term development.
UNICEF has found that these children are often unable to fully develop the social skills needed for adult life as they are deprived of mentors to teach them life skills necessary for survival. Instead, they become dependent on other people to prepare their food, clothing, and even their daily routines.
Without adequate child protection checks in place, it may even be possible for children to be exposed to abuses from their peers or from caretakers.
How to Find a 'Good' Match
A good organization offering volunteer projects with orphans will require quite a few checks before you're allowed to do so. You'll have to get a background check done and provide a lot of personal information -- potentially even a CV and resume. You won't be allowed to "start volunteering tomorrow", as some scam organizations will offer to tourists. Avoid these.
You also won't be allowed to have much direct interaction with the children and will be required to commit to a minimum amount of time.
You might now be wondering why there are so many requirements at legitimate establishments. Well, it's all about the kids -- they are highly vulnerable and, as a result, they need very high levels of care and support.
If you have considered all of these factors and are still interested in volunteering at an orphanage, don't be disheartened. With research and patience, it's definitely possible for you to find meaningful and ethical volunteer work with childcare overseas -- it just might involve something less glamorous, like fundraising or administrative work.
The questions below might help you determine whether the orphanage you have in mind is suitable for you and help you to make sure you're volunteering responsibly:
Have you signed an agreement to prevent you posting photos of the children online?
Have you spoken to previous volunteers about their experiences?
Have you researched the organization to see if they are mentioned in any news articles or reports from donor agencies like UNICEF?
Have they asked you for a copy of your resume or checked your qualifications?
Is there a minimum time commitment?
Do they have regulations in place to protect the children from potential abuse?
Is there a large fee for volunteering with the orphanage?
What's their policy on direct interaction with the children? Do they have one?
If the answer to any of these questions is 'No', or the orphanage is charging a volunteering fee, it's important that you follow up with the charity to investigate their practices in more detail. Volunteering fees aren't necessarily a red flag in and of themselves (especially if you're using a program placement provider), but it is a red flag if the organization can't account for where the money is going.
To investigate this information, try to speak with previous volunteers about their experiences or contact local branches of larger organizations such as UNICEF or Action Aid to see if they have a relationship with the organization or have heard anything about their practices.
Also consider the sustainability of the project -- this goes for orphanages or otherwise. You don't want to invest your time, energy, and skills in a project that will collapse if volunteers are no longer able to come to the organization. There should be strong support for the program within the community as well as locally employed staff to help ensure the longevity of the project and the organization as a whole.
Understandably, it's a daunting prospect so take the time to research the location you want to work in as well as potential organizations. Speak with other people who have volunteered and learn from their experiences. But most of all, think about your hard-earned knowledge and skills, and how you can best use these skills to make a difference. It might be that you're very qualified to work at an orphanage, or not.
So, Should You Volunteer at an Orphanage?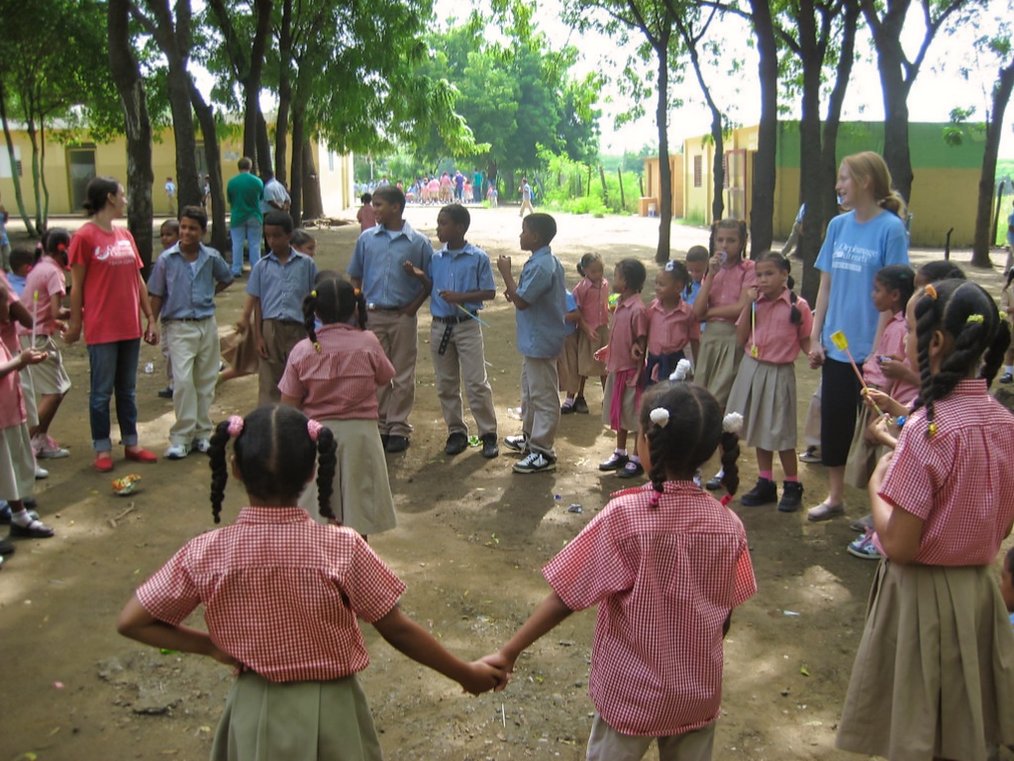 You should also consider whether this type of volunteer work is the best use of your skills. It may be that you have special and unique skills that would allow you to contribute in a more meaningful way to ensure that both you and the volunteer organization get the most out of your placement.
It's possible to help children living at an orphanage without actually volunteering in the orphanage itself. It may be that you are able to make a more sustainable impact through the development of a long-term volunteer recruitment plan, or even by establishing links with donor organizations around the world.
It's also very likely that your skills don't suit you for a placement at an orphanage at all. And that's OK. If you want to get involved in work that helps vulnerable populations, help with an NGO or a human rights organization. Fundraise. Gather donations from your community at home to bring on your trip with you.
You don't have to volunteer at an orphanage to help.
Helping May Not Take the Form You Expected
Volunteering overseas will change your outlook on life and has the potential to reshape your life goals. While the challenges of volunteering at an orphanage might be too great for some people, for others they may be the opportunity of a lifetime. Investigate your host organization well and plan ahead and there will be no stopping you from going on an adventure that you'll remember for the rest of your life!