Projects Abroad Volunteer Programs in Vietnam
View Other Details

Program Details

Timeframe

Short Term

Spring Break

Summer

Winter

Year Round

Housing

Guesthouse

Host Family

Pricing

What's Included

Accommodation

Activities

Airport Transfers

Meals

Transportation

Wifi

What's Not Included

Airfare

Visa
3 travelers are looking at this program
Projects Abroad has been providing volunteer placements in the developing world since 1992. Our volunteers directly impact local communities through service projects arranged and coordinated by expect in-country staff.
Volunteer opportunities in Vietnam include Child Care, Teaching, and Sports.
We also offer internships in fields like International Development, Business, Journalism, and Medical placements including Nursing, General Medicine, Occupational Therapy, Speech Therapy, and Physical Therapy.
Visit our website for more details.
Program Highlights
Choose a project you are passionate about that fits your interests
Select your own start date and duration
Receive support from our staff before, during, and after the program
Live and work in the local community
Have fun exploring the country and its culture over the weekends
Work with local caregivers and teachers to help improve children's quality of life and support education.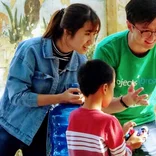 Gain practical teaching experience and help young, disadvantaged students improve their English.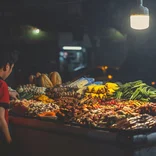 As you learn about the history in Vietnam, you'll gain a deeper understanding of how the flavours and fragrances of popular dishes were influenced. Get ready to have your taste buds wowed.