Study Abroad
A Decade Later, Study Abroad Is Still Changing My Life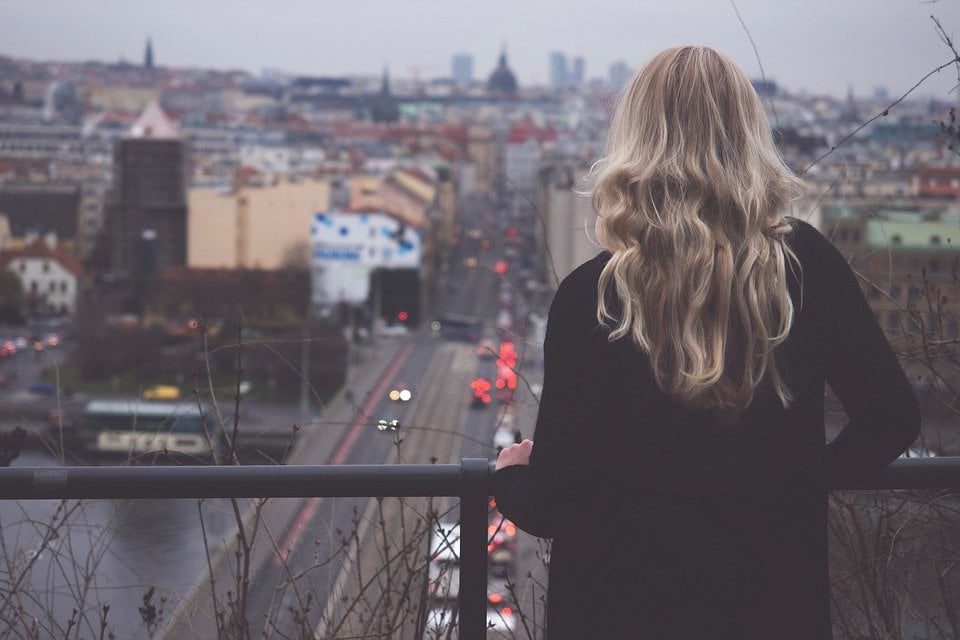 Ten years ago I packed up my bags, two giants suitcases to be exact, and set out to travel the furthest and longest from home I'd ever been. Before that day, September 4th, 2007, I had never left my home country. I had never lived somewhere I didn't speak the language, and I had never been away from my home or family for more than three months. I was about to do all of those things by spending a semester studying in Rome, Italy. There is no doubt that stepping onto that plane at LAX was one of the most exciting and at the same time frightening moments of my life… even to this day.
My time abroad is one of the most difficult periods I've gone through but also remains one of the most rewarding. I felt alone and isolated at the beginning, yet I experienced some of the most beautiful places I've ever seen. I ate, and I ate, and I ate… the Italian food that was even better than I could have imagined. And I struggled to adjust to a new way of life, especially relying on myself instead of a strong base of my friends and family back home.
Looking back at the twenty-year-old girl who took a risk, I can see how studying abroad not only changed me at that time but continues to shape my life. It gave me a new perspective on the world, helped me develop new passions, and taught me more about myself than I could have imagined.
Studying Abroad Gave Me a Passion to Explore New Places & Cultures
One thing you'll hear from just about every person who studies abroad is how it originated their wanderlust and passion for exploring anything new. Allison. V, who I studied with in Rome, explains it as:
It affected (and still affects) my life in so many ways. It expanded my cultural bubble so far beyond my norm/upbringing. … My study abroad experience exposed me to different cultures and people and I feel that it made me a better person. It may sound silly, but it really opened my eyes not only to Italian culture but also American culture. I came away with a broader understanding of how the world works (as well as a deeper appreciation for the incredible art and history that I studied). The travel bug hasn't left me since!
While the food and the sights are part of what you fall in love with while traveling abroad, it's more about meeting people of different cultures and backgrounds. Experiencing how they live and how they see the world shows you how dynamic the world can be, and almost inevitably leaves you wanting more.
It's Important to Live Not Just as a Citizen of Your Country, but as a Citizen of the World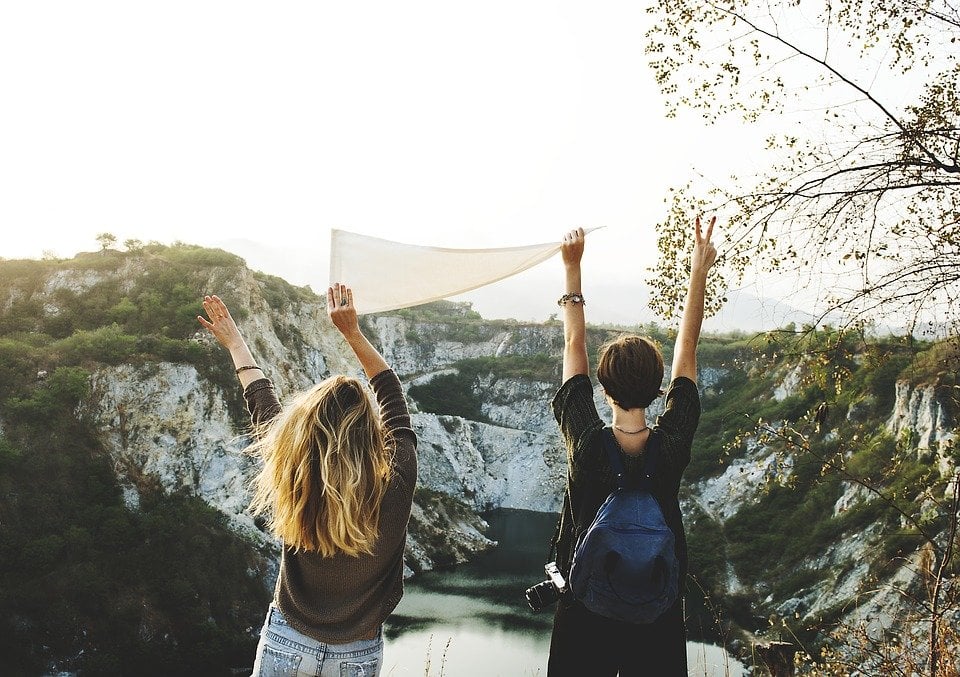 Before studying abroad, I considered myself an engaged American. I had interned in Congress, volunteered with a variety of organizations, and was passionate about making a difference in my country. By the time I got back from studying abroad, defining myself as an 'active American citizen' was not broad enough to describe who I wanted to be. I began to consider myself a global citizen.
This is something I continue to strive to do. To me, being a global citizen is about so much more than traveling or sightseeing. It's learning about, experiencing, and celebrating the diverse ways of life we live around the globe. Being a global citizen means not taking the easy way out and just living in your own way of life, but instead working to learn from those who live in contrast to you.
My efforts to become a global citizen are one of many reasons I continue to travel. It is why I'm working on learning another language (and not forgetting it this time!). And it is why, even at home, I try to find new experiences to widen my worldview.
Leaving Your Comfort Zone is Necessary for Growth
It's easy to stay close to home, spend time with those similar to you, and not seek out change in your life. Making the choice to study abroad is a risk to step out of your comfort zone in all of those ways.
Amanda Y., who studied abroad in Salzburg, Austria shares how studying abroad changed her:
Looking back on college, studying abroad helped me come 'into my own' more than anything. While studying abroad, I experienced different cultures, tried new foods, met people from across the globe, and made friends. I visited new countries, figured out bus schedules in different languages, fell in love with train travel, and became a more well-rounded person. Because of this experience, I am better equipped to embrace uncertainty, recognize the positive in situations, go with the flow, find common ground with complete strangers, and be a strong and independent woman!
One of the loneliest moments in my life was the beginning of being abroad; I wasn't connecting much with the other students or my host family, and I was surrounded by people speaking a language I didn't know. I felt disconnected from everything around me. In that time I had to learn how to be comfortable with myself, which was something that I hadn't done much before. Being pushed to be entirely on my own forced me to figure out who I was, settle into being that person, and address the few things I saw in myself I wasn't happy with.
Today, the idea of traveling alone for a few weeks in a country where I don't know the language thrills me instead of scares me. After my experience studying abroad, I look at it as a chance to dig in a little deeper and find another piece of myself.
If More People Studied Abroad, the World Would Be a Better Place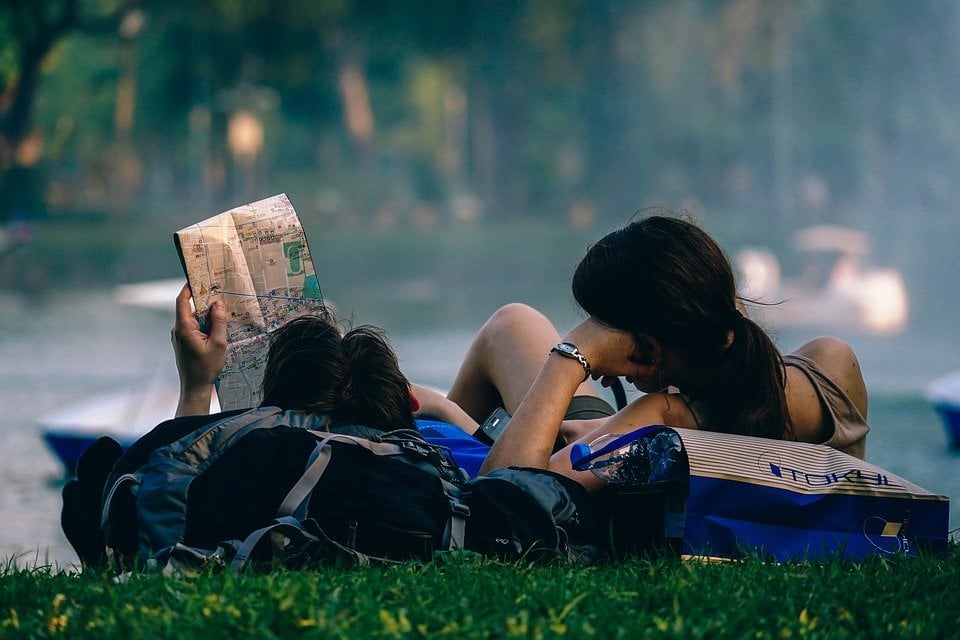 These changes from studying abroad led to me becoming a more compassionate, open-minded, independent, and adventurous person. I also watched this happen to countless friends and acquaintances through out their experiences. The same thing happens to those who travel around the globe, get off the resort grounds, and experience places and people different than themselves.
The world is struggling with a significant presence of fear and hate of those different than oneself. Whether you witness the hate crimes taking place in the United States, the terrorist attacks take place in Europe, or the refugee crisis around the globe, you can see what this fear and hate have created.
While travel and studying abroad may not solve every crisis our world faces, it will create more compassionate and open-minded individuals. I have no doubt that as that number of individuals who have had meaningful travel experiences increases, many of these struggles will begin to dissolve around the globe.
Cultivate a Passion to Encourage Others to Travel or Study Abroad
It is simple to say "travel and we'll change the world!" For some people that is an easy task; I was lucky to attend a university that encourages its students to study abroad. For others, there are many barriers to leaving home. This is where my passion to encourage and help to educate others on how to start traveling at home and abroad has developed.
If I hadn't studied abroad, not only would I not travel as I do, I wouldn't be sharing those stories with the world. Studying abroad was one of the ways I found my passion for storytelling, and the types of stories I like to tell. Those that will share the world with others and help them experience it for themselves.
Without Studying Abroad, I Wouldn't Be Who I Am Today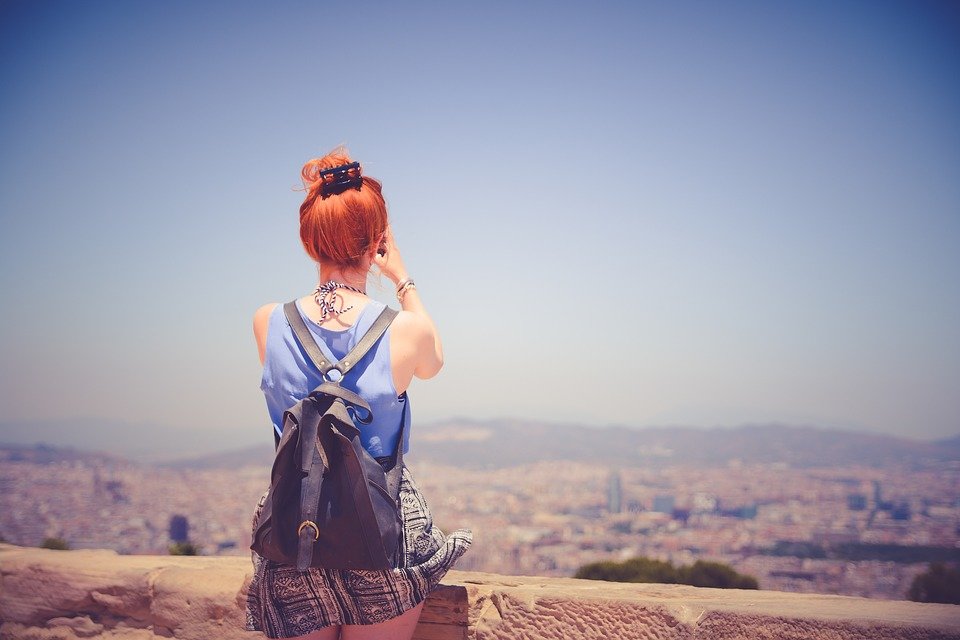 If I didn't get on that plane ten years ago there are countless things I know I wouldn't be today.
I wouldn't be a travel writer, and maybe not a writer at all. I wouldn't vote the way I do. I wouldn't have a goal of leaving the country twice a year. I wouldn't see the world through the wide lens I continue to develop. I may have never learned how to enjoy being alone, or how to eat alone in a restaurant. I wouldn't love solo travel. I wouldn't be learning a new language. I wouldn't have learned to value my home and my family. I wouldn't know what it's like to struggle with assimilating back into your own life. I wouldn't know the value of just carrying on abroad. I wouldn't have the appreciation for reading books on public transportation. And I wouldn't have a killer pasta carbonara recipe I still use to impress people.
In the end, I wouldn't be me. My five months abroad continues to be one of my most defining life experiences. Studying abroad helped me grow in a way I would never have expected. Even more, it continues to inspire me to continue to learn, grow, evolve, and explore the world for the rest of my life.