Study Abroad
Should I Study in the US or the UK?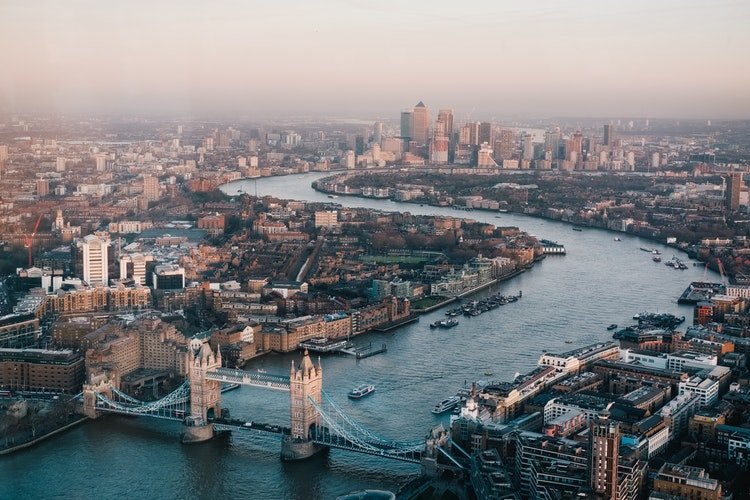 In recent years the number of international students going abroad for higher education has steadily increased. The availability of numerous scholarships and study-grants and education loans from leading banks has brought "higher education abroad" within the reach of the working class. The most popular destinations for students looking to pursue educational opportunities in English abroad are the U.S., the UK, Australia, and Canada. In this article, we will do a comparative study of international students' options in the US and the UK specifically.
Making the mental commitment to studying overseas is a huge step: now you have a goal, and can work towards making that goal a reality. Two major questions then arise:
What course do I opt for?
Which country do I go to?
For those students wanting to go abroad, answering these questions early on will help simplify their search in finding the perfect institution for their studies.
Maybe you have a liking for the UK, and dream of studying at Oxford or Cambridge and spending evenings in pubs, making small talk about the rainfall. Maybe the idea of an American university sounds more attractive; you want to don your most school-spirited swag for intense sports rivalries or grab a Starbucks latte on your way to class. Either way, you will ultimately have to make a decision. We recommend considering the following factors.
Numbers and Statistics
The number of international students attending school in the US has risen steadily in the past five years, and now totals more than 723,000 students according to the most recent report from the Institute for International Education. Within the US, California, Illinois, Massachusetts, New York and Texas are the most popular locales for foreign students.
Though the UK's higher education system is much smaller than what the US has to offer, the proportion of international students in the UK is comparatively high, accounting for 17% (as compared to ~3% in the U.S.). In 2009-10, the number of international students in the UK was 428,225; in descending order, the most chosen destinations for study were England, Scotland, Wales, then Northern Ireland.
Top institutions preferred by international students:
| Universities in the UK | Universities in the US |
| --- | --- |
| University of Cambridge | Massachusetts Institute of Technology |
| University College London | Harvard University |
| University of Oxford | Yale University |
| Imperial College London | University of Chicago |
| University of Edinburgh | Princeton University |
| King's College London | California Institute of Technology |
| University of Bristol | Columbia University |
Choosing a Program
Some students find that their personal choice for study differs from the choice preferred by their friends and family – though the pressure can be tough, the solution is to choose a course that lets you enjoy what you study. Remember, you are making a significant investment of money, time and effort in your pursuit of education abroad - do not end up studying something you don't like and just to be dissatisfied.
Thoroughly research what you want to do and what are the career options available. Do you prefer a research-based or taught degree? Where do you want to build your international network? Be sure to consider the student services offered by the program – will you have a welcome orientation, and an advisor to help you adjust? Keep these in mind as you are deciding between programs in the UK and the US.
Degree programs
Though MBA, MBBS or Masters in Engineering are popular courses preferred by the majority of international students, you will find there are many more options abroad. The world is changing, and there is a growing demand for experts in niche fields like Carbon Emission Reduction, Archaeological Conservation, Rainforest Preservation, among others.
Instead of considering the most prestigious universities in both the UK and US, look more into the specific department rankings for your chosen course of study. For example, though Georgetown University has an excellent reputation, the Kelley Business School at Indiana University ranks higher than Georgetown's McDonough School of Business.
Consider also the faculty and professors that you will be learning from during your course of study. Wouldn't it be great to learn from and have a recommendation letter written by former US president Jimmy Carter? Well, you will have to attend school at lesser-known Emory University in Atlanta, Georgia for that to happen. See what we mean?
Short-term or Study Abroad programs
A wide variety of options are available to students in both the US and the UK for short-term study. For these programs, consider what subjects will be covered in your courses and who your classmates will be. Some programs will allow you to directly enroll in courses with local students, giving you plenty of opportunities to speak and learn in English. On the flipside, some courses are designed to put all international students in class together, so your peers may be from all around the world.
English Language Requirements
Irrespective of pursuing a degree in the UK or the US, you will have to demonstrate significant proficiency in your English language skills. Requirements vary from institution to institution, but all IELTS and TOEFL scores can be found on institution's websites. You will need to match their minimum requirement scores in order to be granted admission.
Conversely, if you are looking to participate in a short-term study abroad program during your high school or college years (such as a semester or summer course), the language requirements will vary significantly. Choose a program that has requirements you can feasibly work towards or that you already fulfill. You may even opt to do an intensive English-language course while abroad to further your proficiency. A course such as NRCSA's language program can help prepare you for more serious exams such as TOEFL or TOEIC. Short-term programs can also be a first taste of what life would be like in the US or the UK and help you further decide if it is a good fit for a multi-year program.
Think beyond the obvious and the normal - the path you choose may be different but patience, perseverance and hard work are sure to offer just rewards for your efforts.
Admissions and Visa Procedures
Almost all admissions processes are completed online; once your application is accepted into a program, you will pay tuition fees and receive very detailed instructions on how to apply for a visa. Students who have a confirmed place and have proof of financial backing to support the period of their stay abroad will get their visas with ease.
Application logistics
In April 2012, the UK government tightened the rules for issuance of Tier-4 (student) and Tier-1 (post-study work) visas. To summarize, it has now become more difficult than ever for international students to get a job in the UK upon completion of your studies.
In the US, foreign students need to apply for the F-1 student visa to pursue higher education. On completion of their studies, international students are eligible to stay and work in the US by obtaining an Employment Authorization Document.
Working while Studying
Students can work up to 20 hours a week in both the UK and US during their study term. Wages are nominal, but students can gain valuable work-experience (while also offsetting some of the high costs). Check with your institution's student advisor and career placement cell for more information on jobs available, the exact number of hours that you can work, and the wages that you can earn.
Working while studying is a great way to begin building your network in the university and surrounding communities. Take advantage of any jobs that allow you to put what you're learning in the classroom to use!
Cost of Living
Tuition fees will snag the majority of the overall cost for your study abroad, though other costs to consider are accommodation, travel, food, and entertainment and miscellaneous costs. Also consider if you would like to make a return trip home during your course, perhaps to celebrate a favorite holiday with your family? If yes, then that too will be a major cost component.
Be sure to consider your housing options - some institutions make it mandatory for international students to live on-campus. Other institutions may be more flexible, allowing foreign students to independently organize their housing off campus. Living off campus may be cheaper, but it is certainly less convenient. In many cases, staying on-campus helps international students transition more smoothly into their new university life. Living in a dormitory means less time spent commuting to classes and easy access to on-campus medical services, plus you can take advantage of cafeteria dining options. In the end, choose a housing situation that best suits your needs.
Here is an informative video that provides insight on the costs of education across popular study abroad destinations:
A quick look at the video indicates that the overall cost of living and studies in the UK is higher than that in the US. The chief point to remember is that scholarships and grants are available for study in both countries: research is key in making an informed choice while selecting an institution that offers a generous scholarship or study grant.
Student Life in the UK versus the US
In addition to getting admission into a good institution, studying your ideal course, and the availability of part-time jobs, many other influential elements remain for a student's decision. Don't forget to heavily consider the local culture in the US in the UK: your impending social life, daily conveniences, and the types of people you will surround yourself with at your institution should factor into your decision.
Living in the UK - the People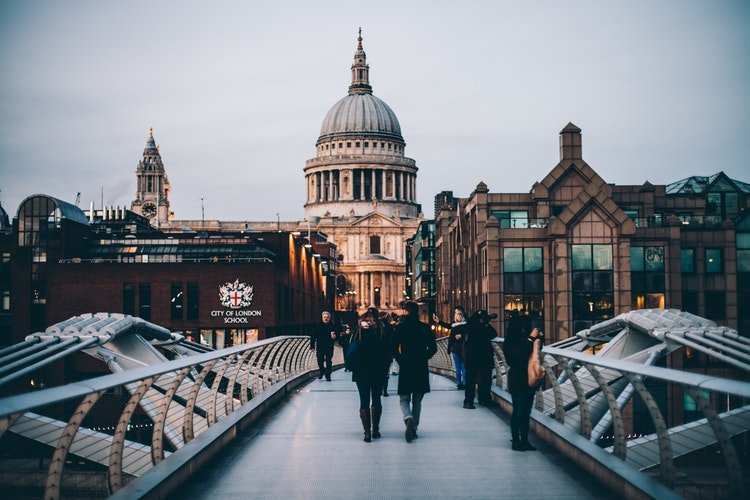 Generally speaking, British people are friendly but prefer to keep to their own counsel. In most cases, you may have to take the initiative to start a conversation. British citizens are famous for their dry humor and sarcasm – though it may take you aback at first, you'll be cracking jokes with them in no time.
There is a strong international student community in the UK, with a number of students from India, China, Japan, Latin American countries and the Middle East. The UK has a sizable South-Asian community with a number of people of Indian origin - it is no accident that 'tandoori chicken,' a typical Indian cuisine, is treated as one of the UK's most popular dishes! Other pockets of international activity flourish in London's Little Arabia, Glasgow's Little India, and Sussex's Little Italy. If you choose to venture outside of major cities, be sure to consider Manchester's booming Chinatown.
Public Transit and Connectivity
The UK is well connected to the rest of the world with regular flights operating out of Heathrow Airport and Gatwick Airport. The "Underground Tube" covers a distance of about 250 miles and has over 270 stations is London's lifeline. The UK National Rail operates between the countries and will connect you to the most major places in the UK. For daily transit, consider taking the distinctive red double-decker buses, black taxi-cabs or bicycles are popular options. Regardless, UK cities are pedestrian friendly and best-enjoyed on foot.
Students who wish to visit France can take the Eurotunnel Shuttle, which travels under the English Channel to reach Calais in the northwest, a quick train ride away from Paris. The more adventurous student can opt for a Euro-Pass, a train-ticket that allows for ease and convenience when exploring the many charming cities of Europe.
Things to Do
London alone will keep even the most active tourist busy for months! Madame Tussaud's Wax Museum, Big Ben, Buckingham Palace, and the London Eye can't be missed. However, it should be noted that the UK is not just limited to London! There is the beauty of the Scottish highlands and the old-world charms of Northern Ireland to discover. One can also make a trip to Wales and soak in a bit of distinct Welsh culture (yes, it exists!). Fishing and hiking are great activities along the coastlines of these island nations.
Football, cricket, rugby, and lawn tennis at Wimbledon are just a few of the sporting events that international students can catch while studying in the UK. Watching an English Premier League football match at a stadium, along with thousands of other supporters cheering for their respective teams, is an experience in itself.
Don't forget about tea time!
Living in the US - the People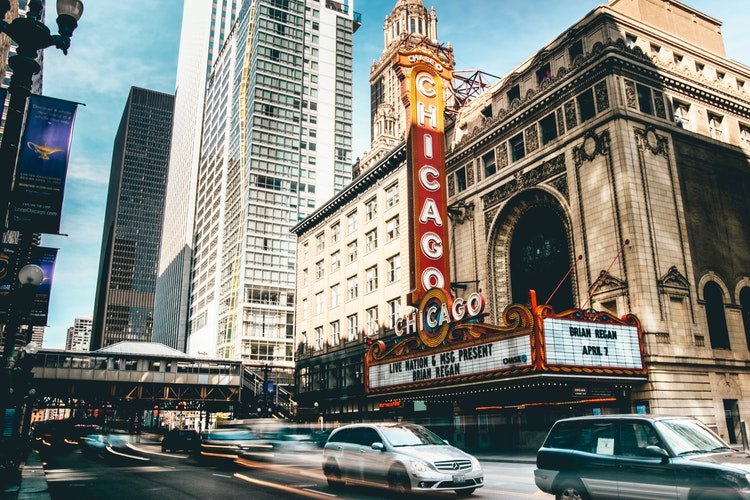 In the US, no one is a stranger - even if you get into a cab, the driver will likely greet you and strike up a conversation. People are generally very casual and open-minded. The US has settlers who have come from different parts of the world, so in a way, one is never too far from home. Indians, Chinese, Italians, Hispanics and the Japanese form a major portion of the country's population.
The American lifestyle exemplifies dreaming big and achieving one's dreams - in the US, you will find an extra emphasis on "big is beautiful." Whether we are talking about tall sky-scrapers that kiss the skies, massive airports that seem to be cities in-it-of themselves, huge parking lots, over-generous portions of food (biggie size, anyone?), the US has a definite penchant for living large.
Public Transit and Connectivity
The Amtrak railway system allows easy and comfortable travel among major cities, though most citizens typically prefer to travel by car or plane. Numerous airline companies offer affordable domestic flights – be sure to check out Student Universe when booking airfare. The best way to truly experience the US is to rent a car and drive through the length and breadth of the country! This can take from 1 week to 1 year depending on your time and resources.
If you choose to study outside of a major US city, you may find that public transit is nearly non-existent. For this reason, most Americans own and drive their own cars. You should be able to hire a taxi from wherever you are but buses and train options may be limited.
Things to Do
If you're looking to hit up the most visited tourist sites in the US, be sure to include the Statue of Liberty, the American Museum of Natural History and Times Square in New York, the Grand Canyon, Yellowstone National Park, Disney World, Universal Studios, Hollywood, Las Vegas, and its famous casinos, and Niagara Falls on the list. No matter where you choose to study in the US, there's bound to be a fun and interesting activity happening nearby!
Baseball, basketball, and football are popular national sporting entertainment (we recommend watching a Chicago White Sox vs. Chicago Cubs baseball game!) Sports teams are very present in pop culture and team spirit is always recommended – especially for your university's teams. Americans love celebrity pop culture, and can frequently be found seeing new-release movies with a bucket of popcorn in hand at local cinemas.
At the end of the day, you are bound to have an incredible experience studying overseas in the US or the UK. Take advantage of and research your many opportunities to find a program that fulfills all of YOUR requirements for your ideal study abroad trip. All the best in your pursuit of excellence in education!
For those looking to go abroad soon, what factors will play most into your final decision? For those who have been abroad already, what do you wish you would have considered before making the jump?