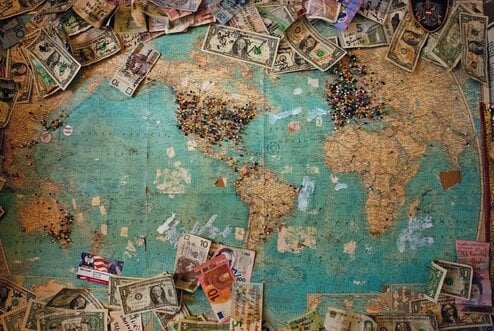 Study Abroad
50+ Study Abroad Scholarships & Grants to Apply for in 2024
Searching for scholarships to study abroad can be challenging. Find active scholarships and grants, plus our expert advice, to help finance your study abroad adventure!
Found the perfect study abroad program, but wondering how to pay for it?
Good news -- you're definitely not alone! Studying abroad can get expensive, but fortunately, there are ways to mitigate those hefty price tags. While fundraising and taking up summer jobs are options, there are also plenty of study abroad scholarship opportunities for students looking to take their studies overseas!
Common places to find scholarships you qualify for are through study abroad program providers, third-party organisations, and through your home university's international or study abroad office. Even better, you can find these opportunities right here at Go Overseas -- we run several study abroad scholarships throughout the year!
Surprisingly, thousands of dollars worth of scholarships go unclaimed every year simply because no one applies for them. This money could be yours! The trick is not only knowing where to find scholarships to study abroad but also how to apply for them and, ultimately, win them! Even though they may not fully cover your study abroad costs, they'll help decrease your expenses and make your study abroad experience more affordable.
Without further ado: let's help you win some study abroad scholarships!
Read more: 5 Ways to Study Abroad for Free or Cheap
Program-specific study abroad scholarships
Some study abroad scholarships require you to participate in a specific study abroad program. Here are some of the most popular ones we've found. The good news is that these are often need-based and easy to apply for and receive!
General study abroad grants & scholarships
Whether you're looking to study art history in Paris, France or assist with wildlife research in Australia, you're sure to find scholarships to help make your study abroad dreams a reality! Take look at these general scholarships open to students planning to study abroad.
Graduate-only study abroad scholarships
Below, you'll find a list of study abroad scholarships that are available only to about-to-be graduates and graduate students. Be sure to check deadlines and scholarship windows.
Study abroad scholarships by destination
Some study abroad scholarships are tied to a specific destination, region, or country. We have collected many of these below, organized by region. Read on to explore each region briefly and find relevant links to the scholarship opportunities you are interested in.
Scholarships for Study Abroad in Africa
If you crave an unconventional, less-trodden study abroad path, Africa is a continent of incredible diversity and opportunity. Explore Northern Africa with its strong European and Middle Eastern influences, Western Africa and its booming cities, or Eastern and Southern Africa with their wildlife migration and safari experiences. All are possible if you study abroad in Africa!
The Heather Jow Leibowitz Memorial Scholarship: Named in honor of a School of Field Studies (SFS) alumni, this scholarship is offered for students who choose to study abroad with SFS in East Africa. Click here to learn more.
Scholarships for Study Abroad in Asia
If your study abroad dreams include spending a semester (or longer) in an Asian country, these scholarships may help those dreams come true.
Bridging Scholarships for Study in Japan: $2,500-$4,000 for study abroad in Japan, these can also be used for travel and living expenses. They give out 100 scholarships, on average. Click here to learn more.
Freeman Asia: $3,000-$7,000 scholarships to spend up to eight weeks in one of 15 Asian countries. Perfect if you've never explored specific countries in Asia. Click here to learn more.
IDB King Abdullah University International Scholarships: KAUST Fellowship supports individuals during their graduate studies at King Abdullah University of Science and Technology in Saudi Arabia. That includes full tuition support, a monthly living allowance and more. Click here to learn more.
Scholarships for Study Abroad in Europe
Europe is one of the world's most popular regions to study abroad. From learning art history in Italy to public health in Norway and everything in between, studying abroad in Europe offers a wide variety of opportunities -- and scholarships to help pay for it!
Scholarships for Study Abroad in Latin America
Latin America blends European charm and American cultural heritage -- whether you choose to study in Central or South America, you're sure to find a destination that calls to you.
Hispanic Association of Colleges & Universities (HACU) study Abroad Scholarshisp HACU help students at participating universities study abroad in programs throughout Latin America and the rest of the world. Click here to learn more.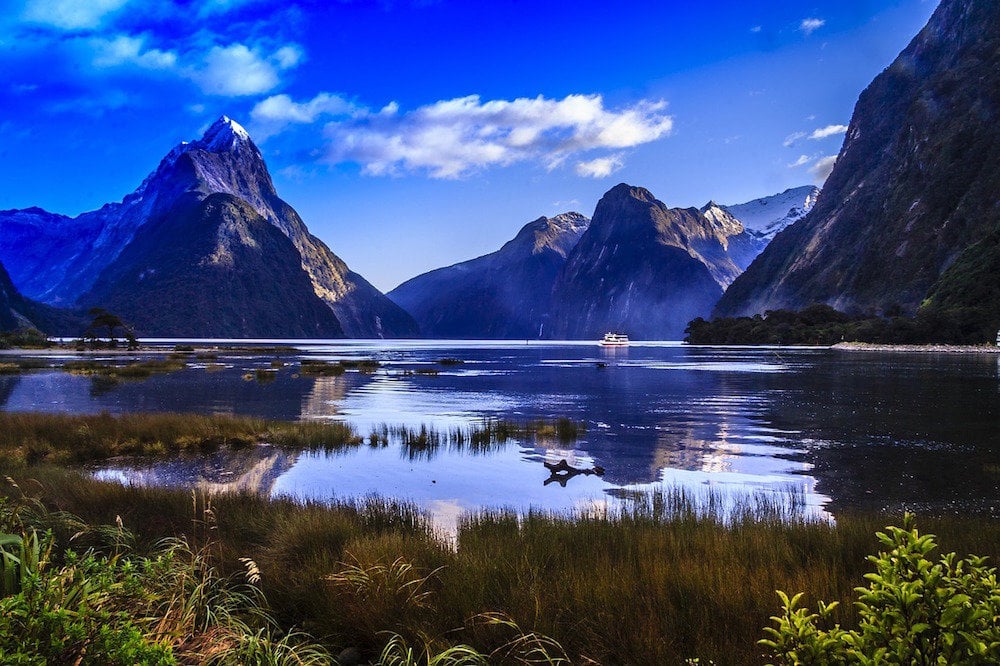 Scholarships for Study Abroad in Oceania
Southeast Asia and Oceania countries are popular for gap years and backpack travelers; did you also know they're great for study abroad? From Australia and New Zealand to smaller island and peninsula countries, studying abroad in Oceania offers unforgettable cultural immersion and world-class education.
East-West Center Scholarships & Fellowships: Almost any student interested in studying abroad in the Oceania region can find a fellowship or scholarship opportunity through East-West Center. Click here to learn more.
American-Australian Education Fund: Open to U.S. students who are interested in or are currently studying abroad in Australia. The application period is from September 1st to October 15th each year. Click here to learn more.
Education New Zealand Scholarships: Education New Zealand wants to help students to focus on their education rather than financial issues. Click here to learn more.
Other free, popular scholarship search databases
The internet is an excellent resource for locating a large number of study abroad scholarships. Many of these scholarships will allow you to apply directly online; potentially, you can apply for dozens of scholarships in a few short hours. However, their one downfall is that a larger application pool will reduce your chances to be awarded aid, but remember, you have to be in it to win it! Here are some popular places to start:
These sites can be a great place to start when you're looking for scholarship opportunities across different study abroad destinations, subjects, and programs.
Tips for scoring financial aid for study abroad
We've compiled as many study abroad scholarships and grants as we could find right here, but it's not an exhaustive one. In addition to looking here, here are some tips for finding more study abroad scholarships and grants:
Apply for federal financial aid. Many students don't realize that these government grants and loans may be used towards study abroad. You can fill out the application, known as the Free Application for Federal Student Aid (FAFSA), online at the US Department of Education FAFSA website
Check with the government of the country you want to study abroad in -- some give financial support to international students.
Visit your financial aid office, study abroad office, and foreign language departments to ask about potential funding sources.
Ask your study abroad advisor if there are any scholarships specific to your major.
Check the local organizations in your city, like Sons of Italy chapters, German clubs, Hispanic heritage groups, and more to see if they offer or host any scholarships.
Do you identify as a BIPOC student? As travel strives to be more inclusive for all, we encourage you to take advantage of these scholarship opportunities, specifically for BIPOC students!
Google, Google, Google! Browse the internet for any other scholarships and funding opportunities that may pop up!
separator_solid
---
Good luck!
This is just a snapshot of the ample scholarship opportunities available to aid in funding your study abroad experience. While cost is an influential factor, it shouldn't push you away from pursuing meaningful travel abroad. We hope you take advantage of the many scholarship resources available to students! Good luck in your search!
Preparing to study abroad? Explore these helpful reads: