Study Abroad
How Much Does it Cost to Study Abroad in New Zealand?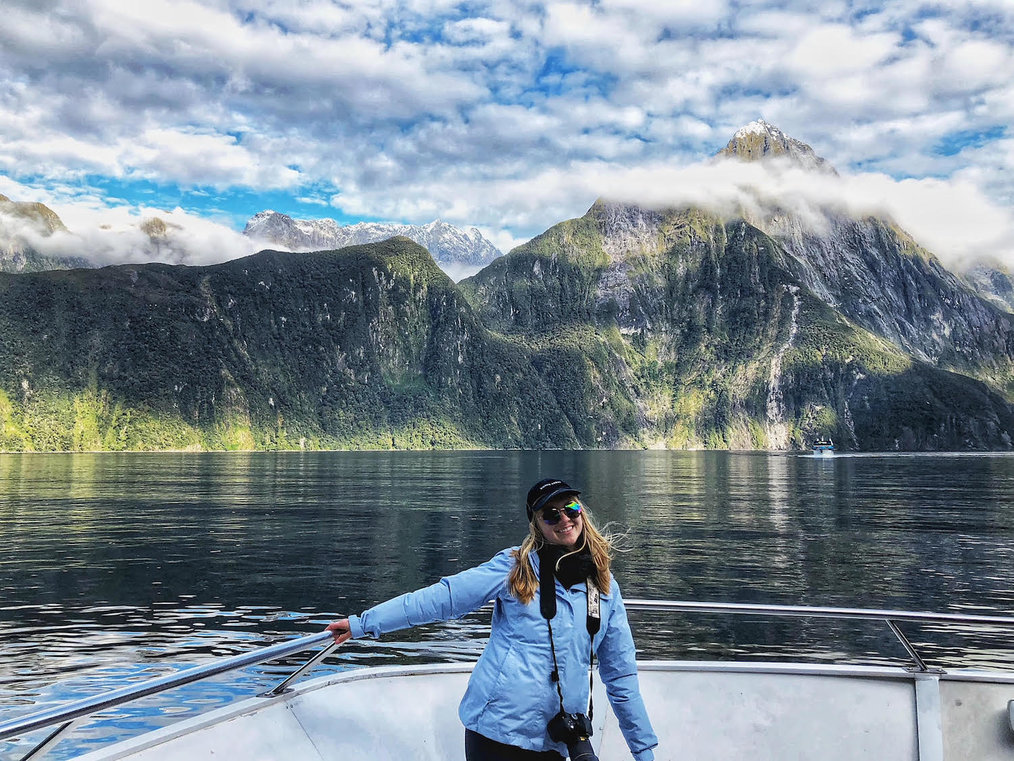 Cost is understandably one of the most important factors to consider when you're trying to determine where you want to study abroad. Being that New Zealand is one of the world's southernmost island countries, it isn't exactly the most conveniently located. Therefore, the flights to get there aren't necessarily the cheapest – nor are many of the costs of living.
That being said, New Zealand is a country where you can experience countless "once in a lifetime" type adventures at a relatively low cost, with some activities such as hiking through New Zealand's mesmerizing nature trails being a completely free endeavor. And, the study abroad program offerings are truly unique and highly praised.
So, if you can manage to physically get yourself to New Zealand and pinpoint an affordable study abroad program, you'll be able to experience infinite thrills and sights without completely breaking the bank and gain some unparalleled educational value. Plus, with a favorable USD to NZD exchange rate, your dollar will go further in New Zealand.
Read on for a breakdown of how much it costs to study abroad in New Zealand – plus don't forget to apply for the 2019 Scholarship to Study Abroad in New Zealand. If you're our lucky winner, most of these costs won't even worry you! (The deadline is October 11, 2019, so don't wait too long.)
Average Tuition Cost for a Semester in New Zealand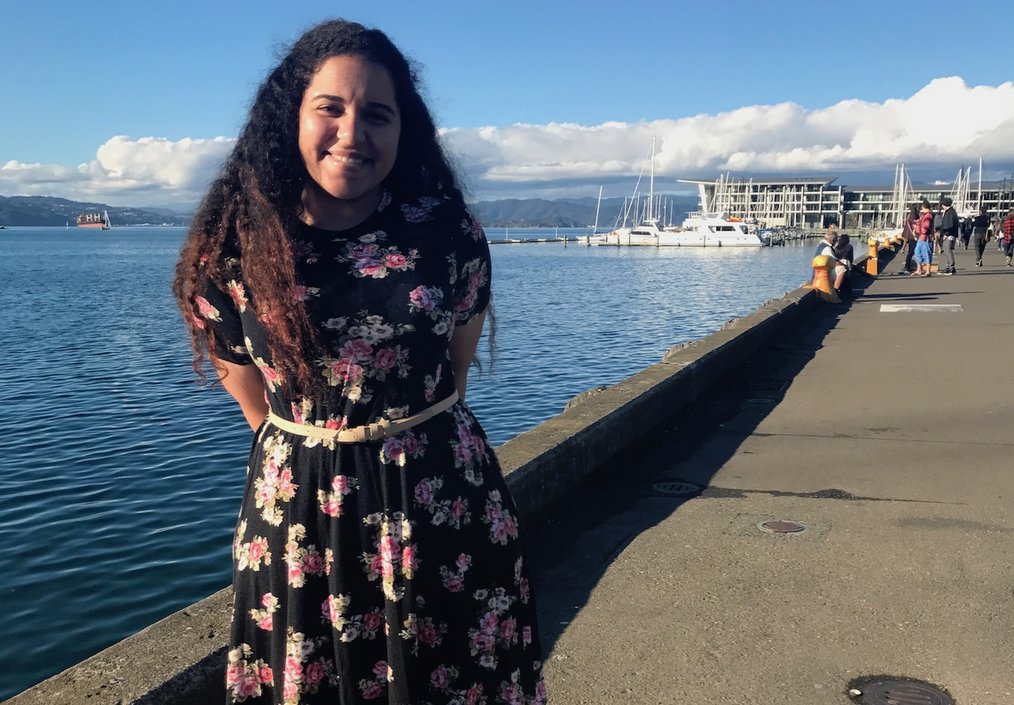 While there aren't as many universities in New Zealand as some other countries, keep in mind that there are many study abroad programs available to international students at those universities.
In fact, there's pretty much a program for every specialty or interest, from engineering to environmental, but the kicker is that prices can range significantly, with third-party programs typically landing on the higher end of the pricing scales.
If you're unfamiliar with what exactly it means to study abroad directly through a university (called "direct enrollment") or with a third-party study abroad provider, explore the differences between these two distinct offerings.
Below you'll find some samples of the costs for various study abroad offerings in New Zealand:
Tuition in USD for direct enrollment for a semester at:
Tuition in USD for a semester with a third-party provider:
Average Cost of Living in New Zealand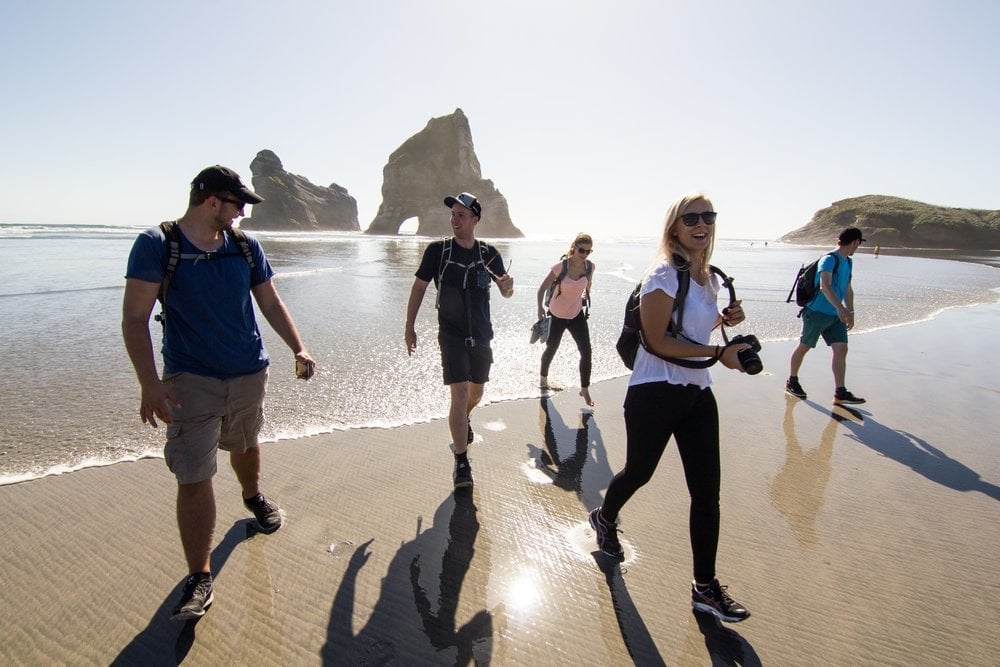 It is said that the cost of living in New Zealand is comparable to living in the U.S. Further, a general rule of thumb is that the more populous and developed the city, the more expensive the cost of living is, as is the same in the U.S and across the globe.
For example, New Zealand's most populated city, Auckland, with over 1.5 million residents would entail a much higher cost of living than say, Invercargill a city which contains only around fifty-thousand residents.
The below table illustrates the average cost of living expenses across all of New Zealand. These numbers are listed in USD (not NZD).
Expense
Estimated Cost
Meals

$11.80 - inexpensive meal
$54.30 - date at a mid-range restaurant

Monthly rent

$550 for a dorm room
$510 for a shared flat
$971 for a private flat

Utilities
About $112 per month
Cell phone
$0.29 per 1 min. of Prepaid Mobile Tariff Local (No Discounts or Plans)
Local transportation
Monthly pass: about $96
Personal expenses

Gym monthly fee: $37
Movie ticket: $9.50
Domestic beer: $5
Cappuccino: $3
Pair of jeans: $69

Total
Expect to spend about $3,000 - $4,500 for one semester in New Zealand after airfare and program fees.
Source: Numbeo New Zealand.
Average Airfare & Travel Costs While in New Zealand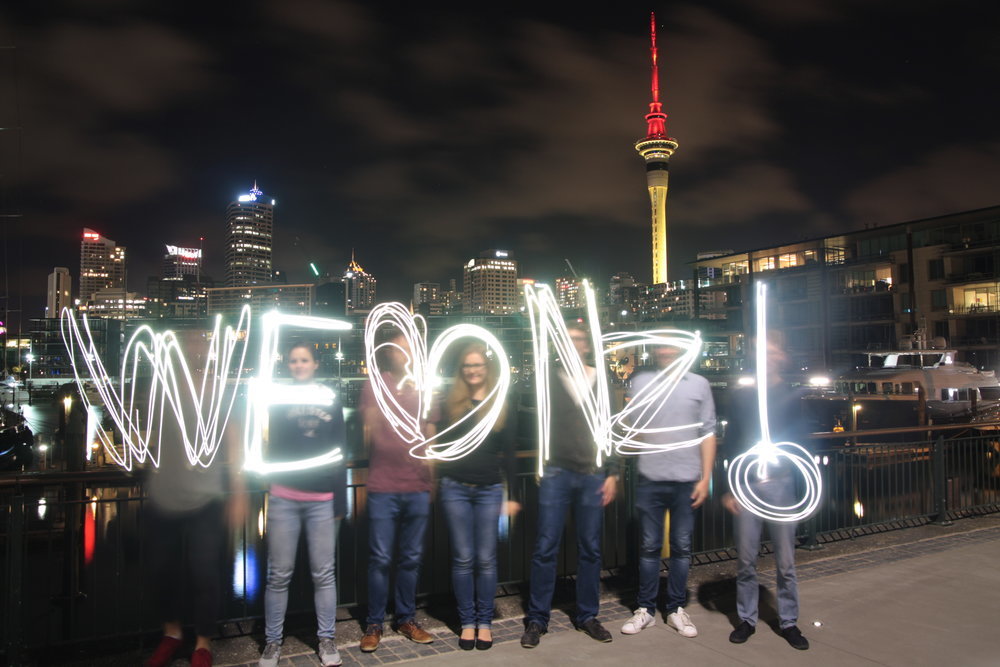 As mentioned before, the typical airfare costs to New Zealand from the United States can be quite pricey, with round-trip flights ranging from $1,300 to $2,750. The best time to book is during the summer months, as this is likely when you'll find the cheapest flights. Keep in mind, you'll usually need to depart from the West Coast and fly over the Pacific Ocean.
The good news is that the domestic flights in New Zealand are very affordable, with the main domestic airlines being Air New Zealand and Jetstar. To give an example, round-trip airfare from Queenstown (one of the South Island's southernmost cities) to Auckland (one of the North Island's northernmost cities) will run you only about $200 USD.
Further, air travel certainly isn't the only means of transportation in New Zealand. Another option is InterCity, which is a large scale bus service that services around 600 locations across New Zealand. Often times, InterCity the country's cheapest domestic transportation option, and it runs several discounted fare specials, and sometimes even offering $1 fares for specific routes.
Other Costs to Keep in Mind While Studying in New Zealand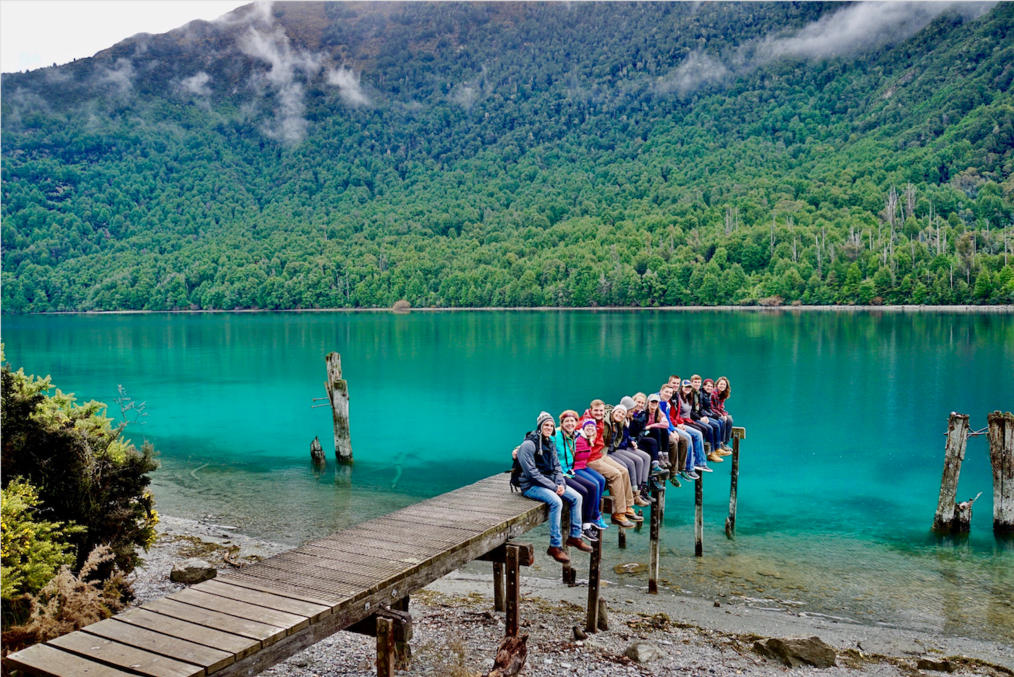 New Zealand imposes a rule in which each international student is required to provide proof that they have medical insurance, which will cost you around $300. You'll also need to apply for a student visa if staying for over three months, and this application costs around $275.
You'll also want to pocket some spending money to make sure you are making the most of New Zealand by seeing and doing all that the country has to offer. Being that it is considered to be an adventure capital of the world, you'll certainly want to experience as many thrills as you can!
While cost is certainly an important factor, remember to make sure to not let finances completely dictate your decision of where you'll study abroad. Any study abroad program you choose will require you to spend money, so it's important to select the right program for your academic preferences and travel wishes, not just which location suits your wallet the best.
Fortunately, there are many study abroad programs throughout New Zealand, so you're sure to find your perfect fit. And, remember, there are always opportunities to budget when studying in New Zealand.