Study Abroad
15 Must-Try Foods & Drinks While Studying Abroad in South Korea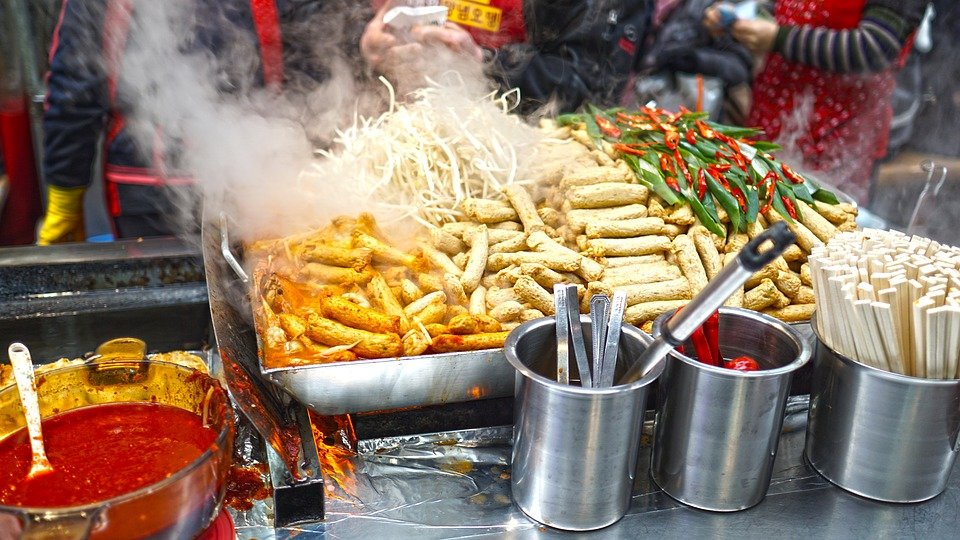 While preparing to study abroad in South Korea, I looked forward to my program's academic offering and fantastic extracurricular activities, such as lessons in K-pop dance and taekwondo. Yet the most important educational adventure I was anticipating -- tasting popular foods and drinks in South Korea -- was beyond my program's objectives. So, I created for myself "the independent Korean food study" to expand my knowledge about people of South Korea and their culture.
Here are my findings:
First, Koreans are very proud of their cuisine. Not surprisingly, a famous Korean drama "A Jewel in the Palace" is based on a true story of a young woman who became a royal cook. When she advanced to a royal physician, she used traditional Korean food to treat illnesses.
Second, according to an old Korean proverb, "What looks good tastes good," and traditional food in South Korea is visually appealing.
Third, a traditional Korean dinner includes at least fifteen dishes (excluding soup and rice). If you love to try new foods, there are few study abroad destinations better than South Korea.
Fourth, you eat most of the dishes with Korean chopsticks made from stainless steel, but soup you eat with a spoon. If you don't know how to use chopsticks before studying abroad in South Korea, you definitely will by the time you head back home!
Though it is not easy to choose among a vast spectrum of popular foods and drinks in South Korea, I think everybody studying abroad in South Korea must try these particular dishes and drinks.
Kimchi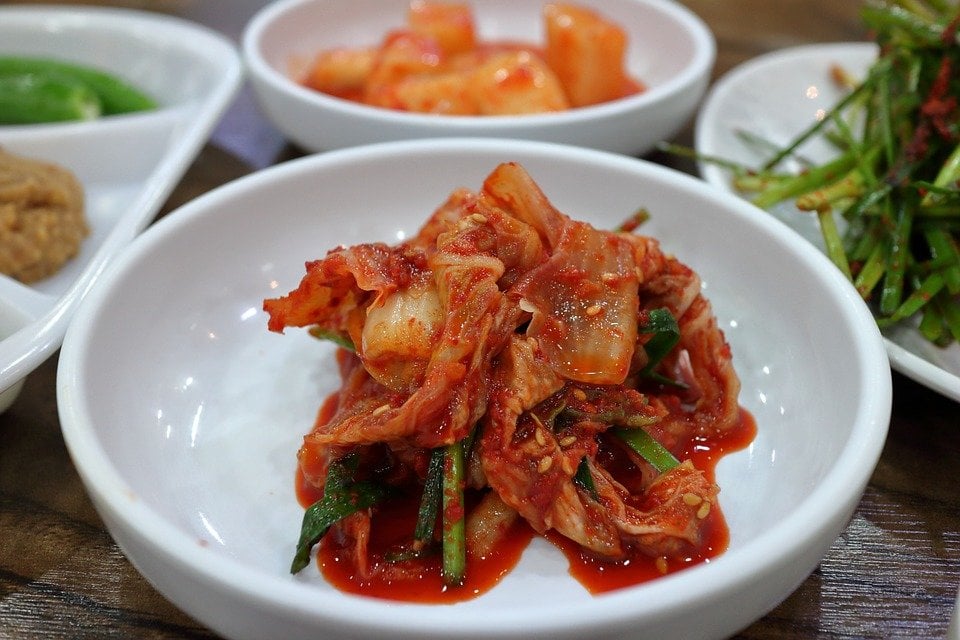 You can taste this most famous Korean food even on the plane while traveling to Seoul. Main ingredients -- fermented vegetables (cabbage and Korean radishes) and spices (chili powder, ginger, and garlic) -- give kimchi its unique sour and spicy taste.
A Korean dinner without kimchi is like an American Thanksgiving dinner without a turkey. There are about 200 kinds of kimchi -- how many do you think you can try during your semester abroad?
Gogigui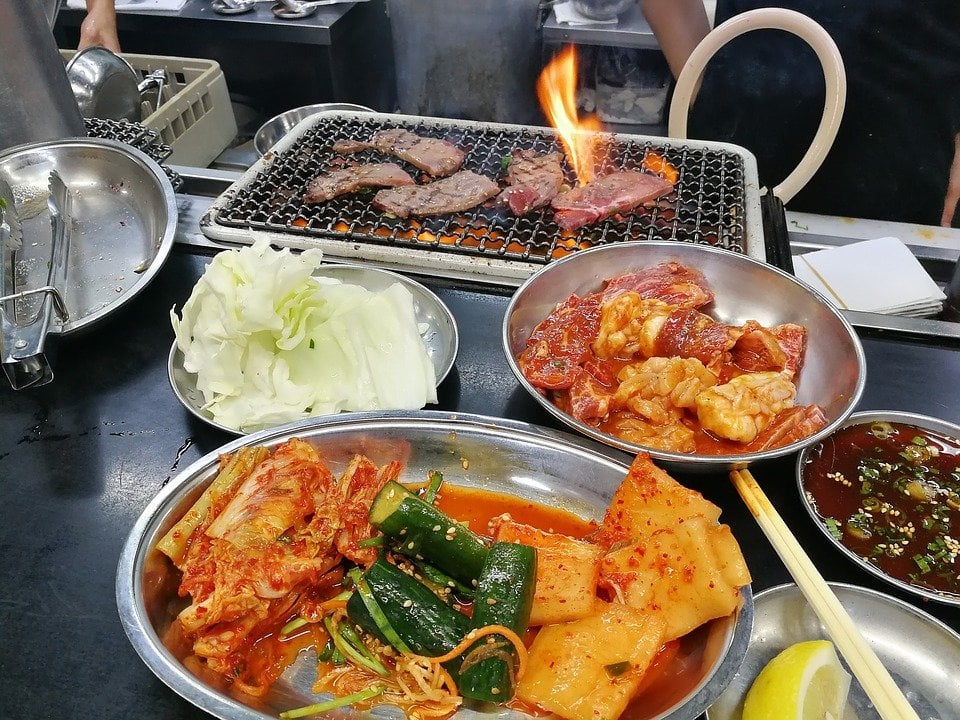 This Korean BBQ is considered the second popular dish after kimchi. It is made of various meat cuts, and usually, you eat meat wrapped in a lettuce leaf. Traditionally it is accompanied by different side dishes, and kimchi is always one of them.
As this dish is so popular, it's easy to find opportunities to try gogigui while studying abroad. From Seoul to Pohang and everywhere in between, you can find restaurants serving gogiugi and various regional side dishes.
Gimbap (or Kimbap)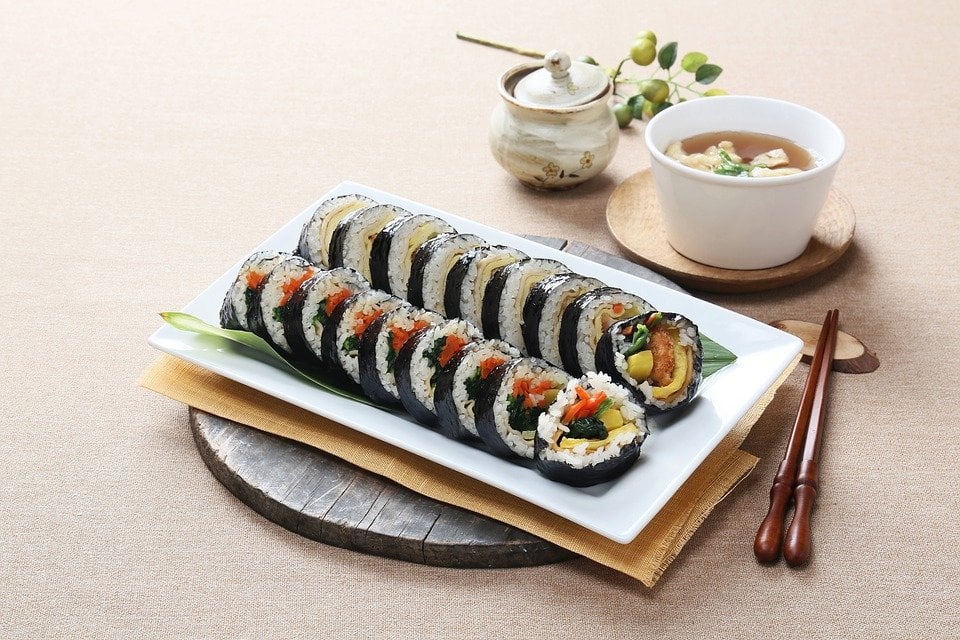 If you are not a sushi eater because you don't care for raw fish, try gimbap -- a Korean variety of sushi. In Korean, gim (or kim) means "seaweed," and bap means "rice." Gimbap's assorted fillings (crab, beef, pickled radish, spinach, vegetables, and strips of omelet) are wrapped in sheets of toasted seaweed. The healthier version is made with brown rice, but it looks weird, and white rice gimbap is still most popular. Gimbap is a great meal during a day of classes, as it's easy to find, delicious, and filling.
Naengmyeon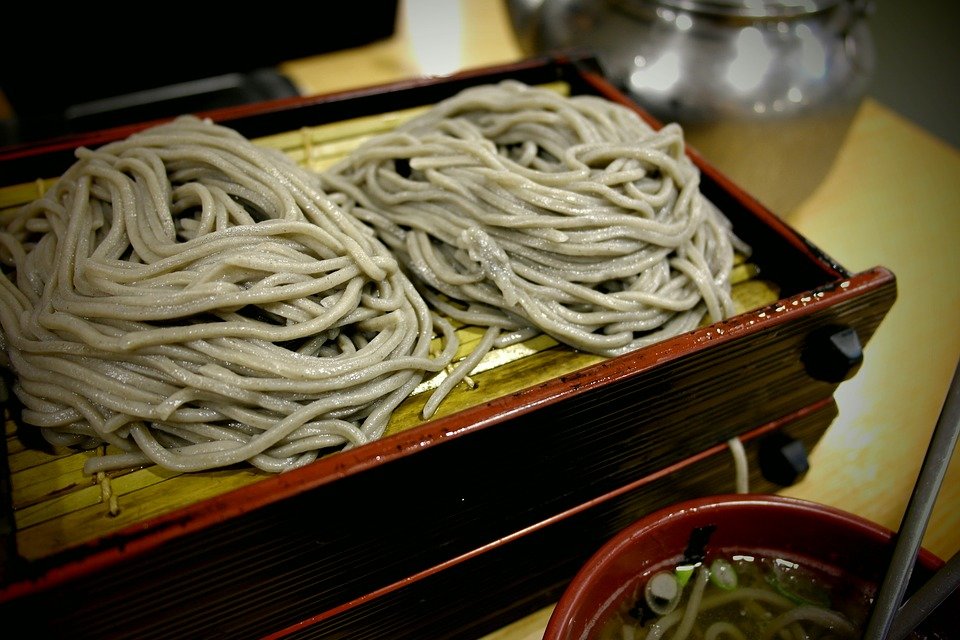 Often called "ice noodles," this dish is perfect after a day of classes in a hot classroom. Its main ingredient is chewy buckwheat noodles (originally from Pyongyang, North Korea), served cold with different broths and ingredients. There are two major kinds of this dish: mul naengmyeon (noodles are served in a clear beef broth) and bibim naengmyeon (noodles are mixed in a spicy red sauce).
Samgyetang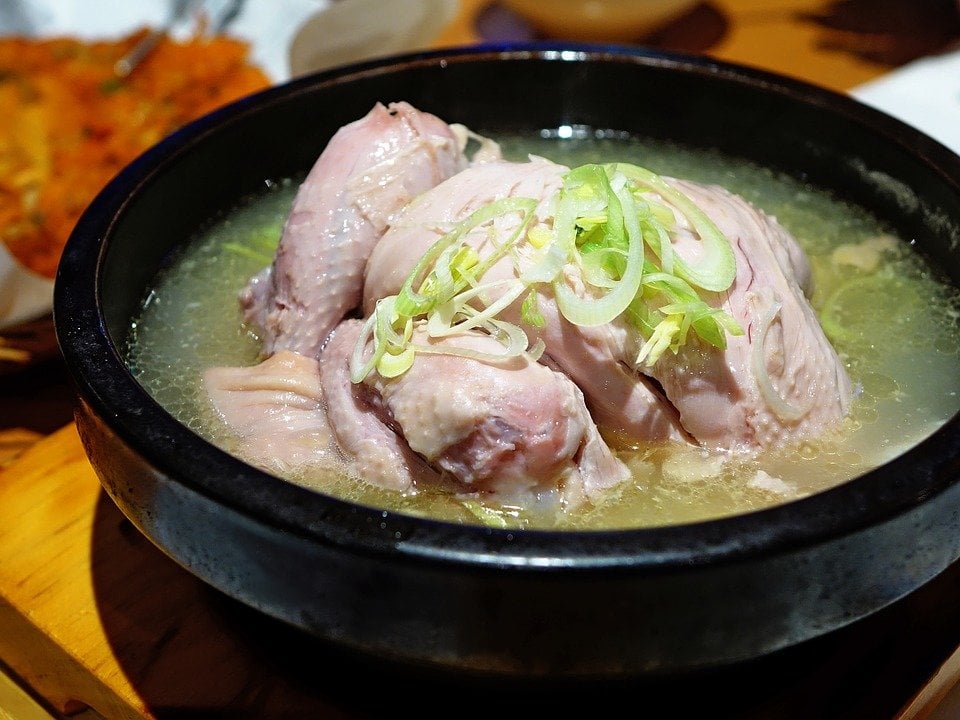 If you haven't figured it out yet, Koreans love soups and serve them even for breakfast to be energized for the day! Samgyetang is made with a whole young chicken (stuffed with garlic and sticky rice) and ginseng. Koreans believe in fighting heat with heat and usually will eat samgyetang during the three hottest days of the year (according to the lunar calendar). You can opt to try it before class one day, especially if you're studying abroad in the summer.
Kongguksu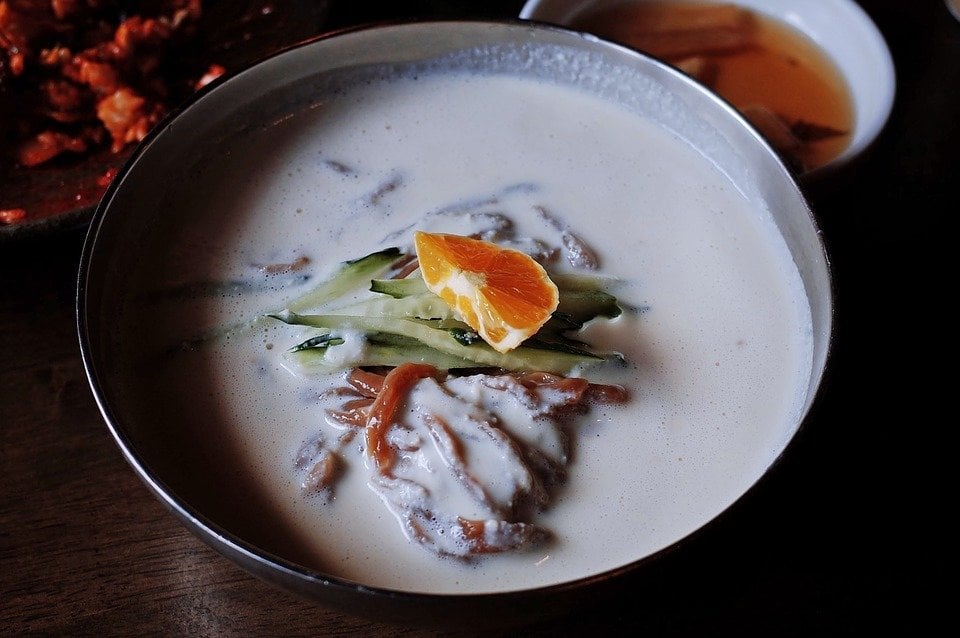 Surprise! Here's another soup dish to try while studying in South Korea! This cold soy milk noodle soup is actually the first vegetarian-friendly dish on this list. It's great on a hot summer day because it's served with ice cubes (yes, some Koreans also believe in fighting heat with ice!). Topped with tomato (or cucumber) slices and sesame seeds, it's also an eye-catching dish, and perfect to help you cool off.
Nakji Bokkeum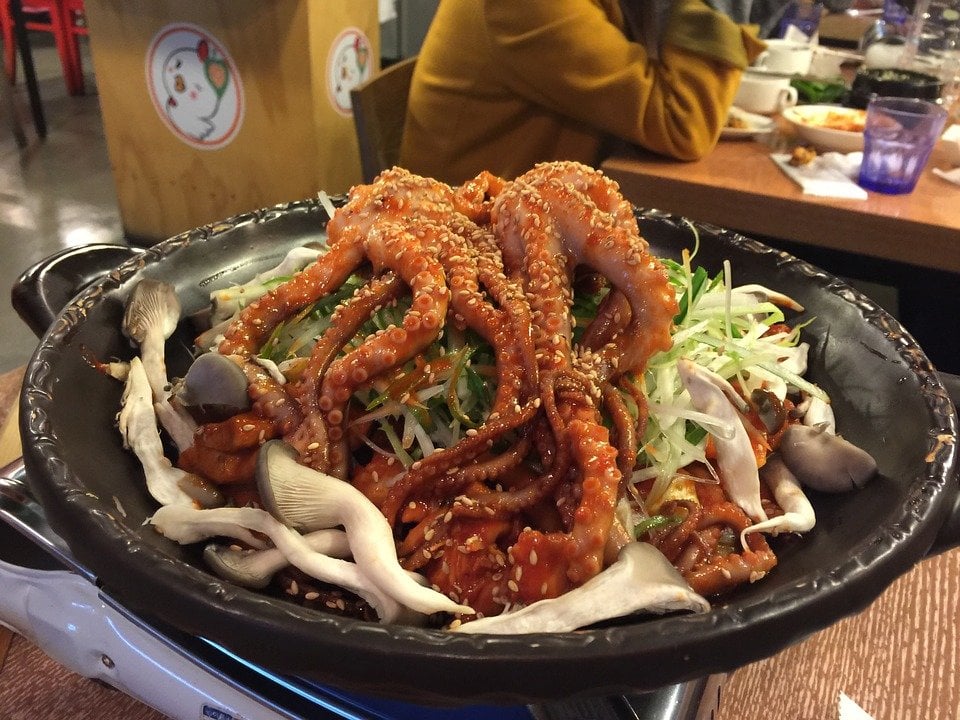 Spicy stir-fried octopus -- doesn't this sound exotic? That's exactly what you'll have when you try Nakji Bokkeum.
This dish consists of a chopped Nakji octopus, stir-fried with vegetables (cabbage, carrots, and onion) in red chili paste and served on cooked rice or thin wheat flour noodles. It may be topped with radish sprouts, soybean sprouts, or sesame seeds. (If you are adventurous, try San Nakji made with raw octopus!)
Yeongeun Jorim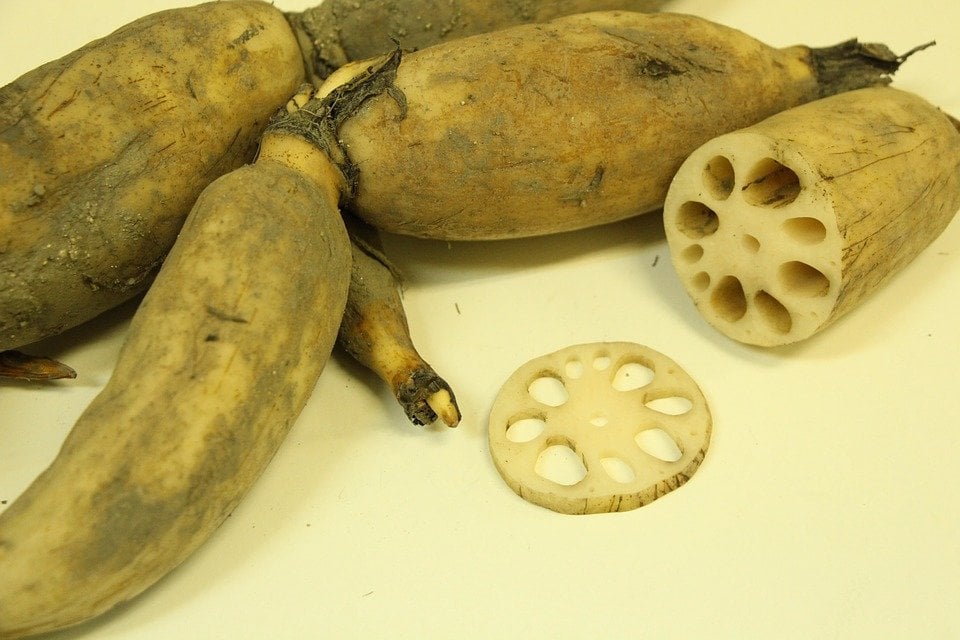 Yeongeun Jorim is another exotic dish -- braised lotus roots. Lotus plants are grown commercially at lotus farms, and Koreans love to eat lotus roots which absorbed their energy from the Earth.
Since raw lotus roots' taste resembles potato, they are cooked in soy sauce. Usually, they are used as a salty and chewy side dish. You can typically find it served alongside.
Dolsot Bibimbap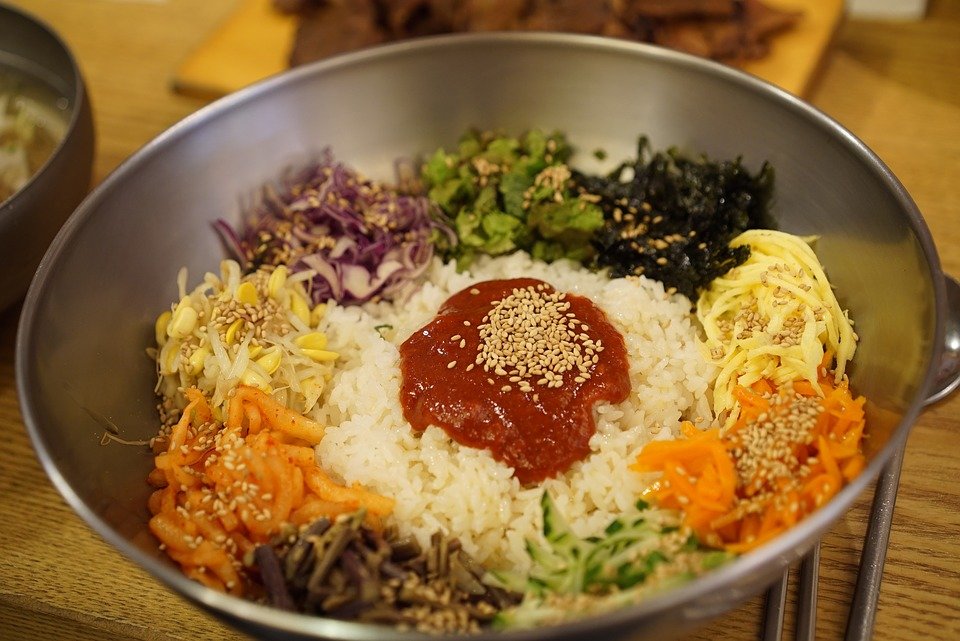 It's impossible to be in Asia and not to try a rice dish! Enter Dolsot Bibimbap, which has recently become popular in the U.S. If you want to go to the source, studying abroad in Korea will give you the opportunity to try bibimbap as it's traditionally made.
This "hotpot mixed rice" consists of rice topped with vegetables separated into small piles. Koreans consider bibimbap having a "mystery": you taste a mixture and also individual ingredients at the same time. This dish illustrates a notion that "Korean culture is of a bundle culture." When you try dolsot bibimbap, be careful: it is served in a scorching hot pot!
Mandoo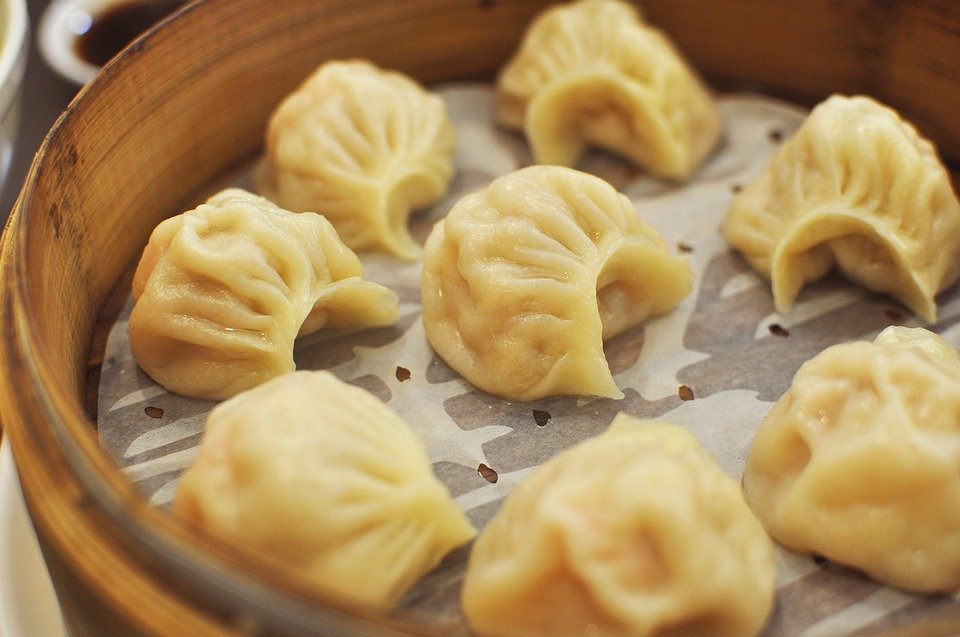 Since almost every culture has its version of dumplings -- pasta wrappers with different fillings -- you can easily make new friends while studying in South Korea by discussing with your international classmates their favorite dumplings recipes.
You will find dumplings in many restaurant where you can choose among assortment of ingredients (cabbage, onions, pork, ground beef, and even kimchi). You also can choose how your mandoo dish is cooked -- grilled, steamed, or fried. Do you want your mandoo dumplings as a soup ingredient, main course dish, or a side dish? There are so many choices! You can eat mandoo dumplings for lunch between the classes or an evening when you hang out with your new friends.
Croissant Boong-uh-ppang
Croissant lovers, you don't want to miss this treat! In Korean, "bungeo" means Crucian carp, and "ppang" means bread. This fish shaped bread (similar to Japanese Taiyaki), made of a flaky croissant pastry, is a popular street food and a perfect snack during a break from class (especially in winter).
You can choose the filling -- more savory flavors (red been or pizza) or sweet flavors (mango or apple). Like kimchi, you could set out to try as many as possible during your semester abroad, and probably never run out of options!
Patbingsu
Patbingsu is a popular dessert (especially in summer) made of shaved ice with sweet red beans. For toppings there are no limits: corn flakes, kiwi, chopped fruits, watermelon cubes, or berries. To make it even sweeter, it's sprinkled with sweet condensed milk and topped with ice cream (or frozen yogurt - a healthier variety!). Consider it the perfect reward after a difficult exam or challenging lecture!
Chrysanthemum Tea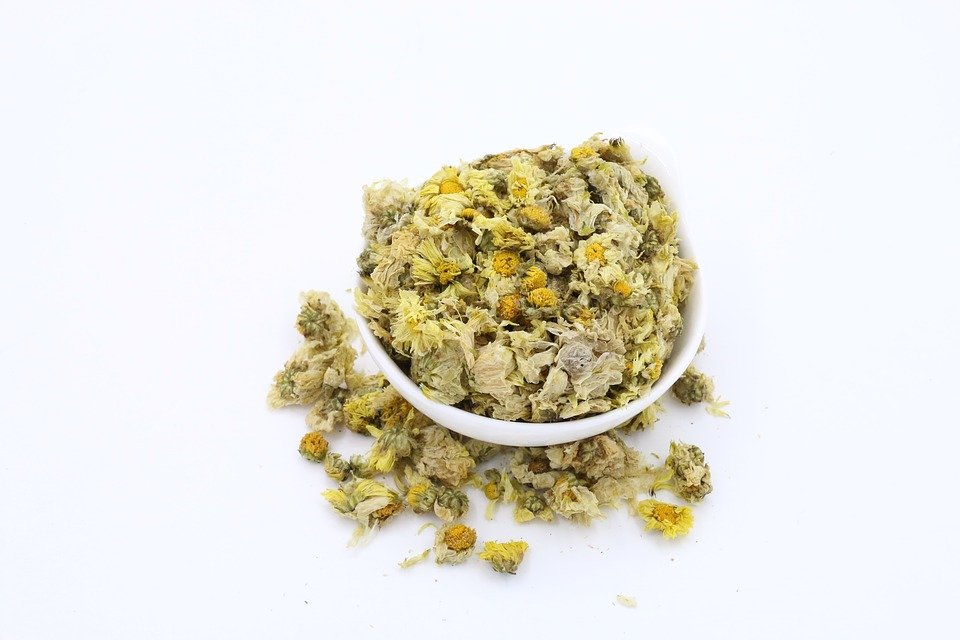 Would you like flowers floating in your tea glass? Then this beverage is for you!
In preparation of this drink, dried small chrysanthemum flowers (white and yellow) are soaked in honey for several months. After flowers are brewed in hot water, they produce the most beautiful light tea with a delicately sweet taste. This tea is not only spectacular and delicious, but it is also useful in fighting a cold, or for warming up after you arrive on campus each day during cooler months while studying abroad.
Banana Milk
Banana milk is one of the most popular South Korean beverages. Its main ingredients are bananas, milk, sugar, ice, and cinnamon. You can buy it in grocery stores on your way to class, and I recommend Binggrae brand -- it was my favorite during my time abroad. You may want to try other brands, for example, YouUs Snoopy banana milk (not very sweet with light banana taste) or Seoul milk banana milk (super sweet -- ideal for people with a sweet tooth!), to find one that's perfect for you..
Soju
No list would be complete without this Korean national liquor. If you ever tasted vodka, you find that clear and colorless soju resembles sweetened vodka; unlike vodka which is made from cereal grains or potatoes, soju is a liquor made from rice.
Soju is usually served chilled and in short glasses, meaning you can give it a try even if you don't prefer to drink a lot during your time abroad. You are supposed to gulp your soju and then eat some food, so be sure to try it with some of the other dishes on this list. Just remember: some kinds of soju are hard liquors, so you don't need much to get a taste (or the effect)!
As you can tell, studying abroad in Korea is a foodie dream come true: there are so many interesting dishes (and varieties of those dishes) and drinks to try that you could easily spend the whole semester sampling each I've suggested. Of course, you'll discover some of your own favorites, so make sure you take the opportunity to step outside your comfort zone and try new experiences and flavors as you find them. Mashike duseyo (bon appetit)!