Jobs Abroad
A Practical Guide to Finding International Jobs
Increase your chances of finding your dream job abroad through these quick tips and tricks on applying to international jobs.
TLDR 👀
Have a strong summary sentence that quickly explains who you are and what you're looking for in a job
Brainstorm and write down a description of your dream job
Narrow your search down to one country
Focus on networking and not submitting resumes haphazardly
Find a mentor in the country or field you desire to work and build a relationship
Leverage Google and LinkedIn to expand your network
Take a networking vacation and connect in-person with your contacts
Cast a wide net and you may just end up in the right place at the right time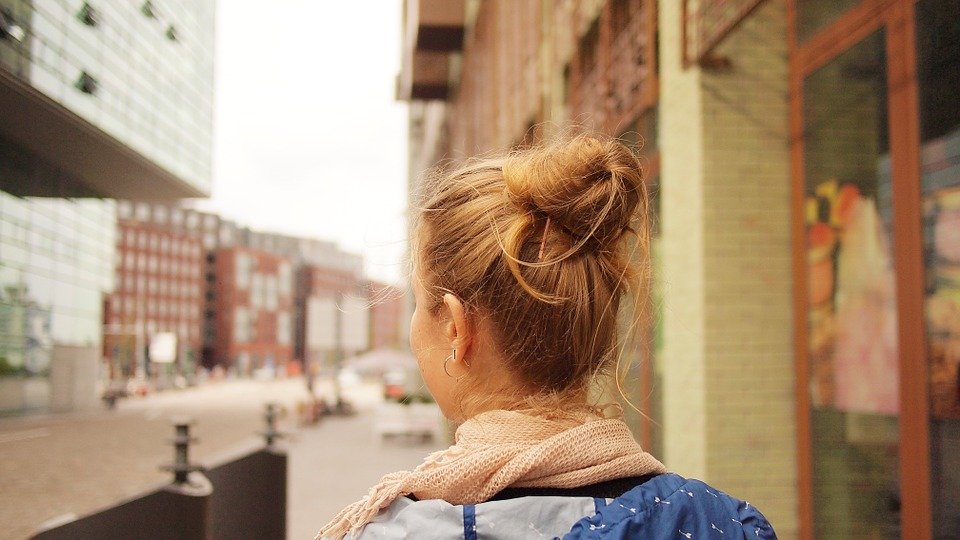 Whether you are looking for jobs as a teacher, researcher, or consultant, conducting an international job search can be a daunting process. However, your search can be more effective, less stressful, and even more enjoyable by embracing a few of these basic guidelines.
Modern technology and a global move towards internationalism have made finding and obtaining jobs abroad much easier recently. With zoom interviews becoming normalized and international job boards accumulating opportunities from across the globe into one place, getting your dream job abroad is more obtainable than it has ever been!
This guide will cover best practices and easy tips and tricks to maximize your chances of finding an international job that fits your career goals and qualifications.
Focus on Your Summary Sentence
It is vital to begin your search by nailing down a strong summary sentence, one that positions you for your ideal job. It should sum up where you have been, where you are now, and where you want to go next. For example, mine reads: "International sales and marketing professional from a management consulting background looks to leverage Mandarin language skills and extensive experience in emerging markets in a business development capacity for a Chinese company." This kind of clarity at the onset allows you to conduct a focused job search and helps people help you.
To begin writing your executive summary, jot down your education, experience, and career goals. Next, combine all of these into one quick and easy-to-read sentence. Finally, run the sentence by family and friends to get feedback and refine it as much as possible -- this will become your first impression.
Write Your Dream Job Description
Before you even begin looking at what is out there, it is essential to write your dream job description. This forces you to specify the ideal - and logical - next step and prevents you from settling for whatever jobs pop up first online.
Instead, you spend your time looking for what comes as close to your vision as possible. Without the vision, you risk blindly applying to too many jobs or settling for a poor fit. This process also empowers you to critically analyze your past experiences, interests, skills, and education to understand what makes you relevant to your ideal position. Having a solid grasp of that understanding is the only way you will ever get hired.
Pick One Country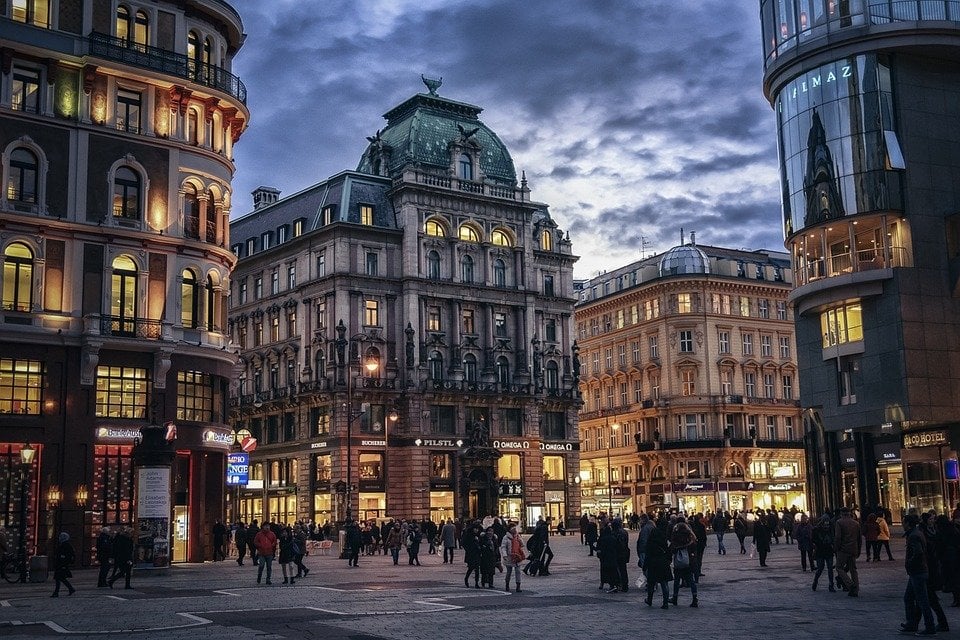 Next, it is important to narrow your focus to one country (and one city if possible). This was one of the biggest mistakes I made in my search, looking everywhere from Rio de Janeiro to New Delhi. I considered it "keeping my options open." In reality, such a broad search inhibited my ability to strategically do what is necessary for any successful job hunt: build a network in that location and spend time understanding what is available to do there.
Once you settle on your preferred destination or small set of destinations, begin researching the legal requirements to get a work visa there. Options vary based on many factors and can be overwhelming if you try to find visa guidelines for too many countries. This is another reason that specifying one location is valuable and will help you stay motivated to put in the work to achieve your goal.
Additionally, picking a specific location lets you sensibly use LinkedIn and Google, searching for relevant jobs and finding companies or organizations that interest you in that city. "Accounting jobs in developing countries" won't get you anywhere. "Accounting jobs in Lima, Peru for US citizens" is far more effective.
Learn More: The 10 Best Countries to Work Abroad
Stop Submitting Resumes
Most people fill out online application forms and frantically email their CV to contacts, hoping this lands them a job. Occasionally it does, but unless I know that the person wading through resumes submitted through an online portal is explicitly looking for mine, I don't bother. If I have to apply online, especially to a company halfway around the world, I do so only after having a human connection at the company on my side.
Alternatively, start making a list of everyone you know who you feel comfortable reaching out to and send them a brief, personalized email with what you are up to now, the description you've created of your ideal next step, the exact country or city where you are looking for work, and a polite request for any ideas or introductions that could help. Don't forget to ask how their work and personal life is going, as well.
This process allows you to inform friends, family members, former colleagues, or mentors about your interests and secure relevant leads. Even if nothing comes out of the email exchange, you still had an excuse to say "hello" and check in with that person.
Growing your professional network will significantly increase the effectiveness of this tactic, and there are some excellent ways to do so. Join Facebook groups relevant to your industry and look for expat or international job fairs or meet-ups in your area. You'll be amazed how common these are, especially in major cities. It's a considerable risk for companies to hire international employees, especially when they aren't currently in the country, so having a personal connection will help you sell your value proposition to the hiring managers.
Pursue Contact and Leads With the Mentorship Approach
With the contacts you receive from your first round of friendly emails, online groups, and international job fairs, reach out to these individuals with a basic introduction (a less formal version of your summary sentence). Request you meet for coffee (if local) or have a 20-minute Zoom call to discuss their career in the field and what advice they have for someone interested in doing what they do.
Make sure you follow these three important rules:
Don't ask for a job (yet): You are just making a personal connection and should focus on learning about them and their career and indicating a general interest in considering new opportunities. If you happen to make a connection and have casually sprinkled in your qualifications, you can then later inquire about a job you see on that company's website or ask for the introduction to a third party they mentioned. Otherwise, it's more natural to wait for them to suggest a next step if they see you as a fit for something they know is available.
Never send your CV unsolicited: After you have connected on a personal level and it is determined that you're a fit for a position, they will ask for your resume.
Nurture the new relationship: Keep in touch with new contacts after your conversations, send them links to relevant articles you think they may enjoy, offer to do something helpful for free, or just drop an email to say hi now and then. Always keep the lines of communication open with successful, interesting people you admire.
This method is beneficial on multiple levels: you nurture and expand your network, learn about different careers, solicit personal and professional mentorship, and (ideally) secure direct, human links to employment opportunities that prevent you from tossing your CV into digital black holes on the Internet.
Start by making a list of everyone you know who you feel comfortable reaching out to and send them a brief, personalized email with what you are up to now, the description you've created of your ideal next step, the exact country or city where you are looking for work, and a polite request for any ideas or introductions that could help.
Use Google and LinkedIn Effectively
Come up with a list of keywords from your ideal job description and extensively Google this list plus the terms "company" or "organization" and your desired location, looking not only at the first and second pages but the tenth, twelfth, and twentieth pages of the search. While doing this, maintain a spreadsheet of relevant companies, their contact information, exciting positions and requirements, and if they are actively hiring.
If they are not actively hiring, do not despair. The focus is on gathering a database of companies and organizations, not the roles they may or may not be advertising. You want to know about interesting companies, so you can research them on LinkedIn and repeat the process detailed above to make connections with individuals working there. In fact, they may not even advertise many positions, and the only way you will find out they exist is through a personal connection.
Take a Networking Vacation
If you've done your homework -- a minimum of 2-3 months of diligent searching, Skyping, and connecting -- you should have a database of companies, dozens of relevant individuals in your target location who now know you personally, and more information than ever about the career options ahead of you.
At this stage, our highest recommendation to the serious international job-hunter is to take a "networking vacation" to your desired location. After you've made some contacts and have several companies in mind, fly yourself over, do the interviews and meet-and-greets that you've lined up in advance, connect in-person with your newly cultivated international network, post-up in strategic expat bars, and generally sample the market. This is the most practical and effective way to get a good job in another country but requires a lot of preparation to make it worthwhile.
By doing this, you may discover you don't even like the country, the opportunity you're looking for isn't available in that market, or that you need to invest more time at home in skill or experience development before you're a competitive candidate. More likely, however, you'll be able to secure a much better job from the start by doing it in person, which grants you more options and a greater likelihood of being seriously considered than you would have had through a virtual search alone.
Put Yourself in the Right Place At the Right Time
Often, people get hired, especially internationally, because they were in the right place at the right time and knew the right person. The fundamental strategy of this approach hinges on actively putting yourself in front of the right people to be on the radar for precisely what you want to achieve.
With today's technological tools, getting 15 minutes to introduce yourself to a manager in your industry on the other side of the world is surprisingly achievable. The tricky part is developing a sharp focus on what you want to be doing, deeply understanding how you are qualified to be doing it, exercising the confidence to take action, and effectively nurturing connections with other people.
Combining all these things results in a better understanding of your own goals and competencies, a rich network of knowledge and support, and, most importantly, offers to work where and with whom you want to work!
Navigating the Go Overseas Job Board
Go Overseas hosts an international job board that allows users to filter by country, length of time, and type of job. Check out some of the most recent listings below or hop straight over to the job board to narrow your search!
Recent Job Postings