Study Abroad
How to Stay Fit & Healthy While Studying Abroad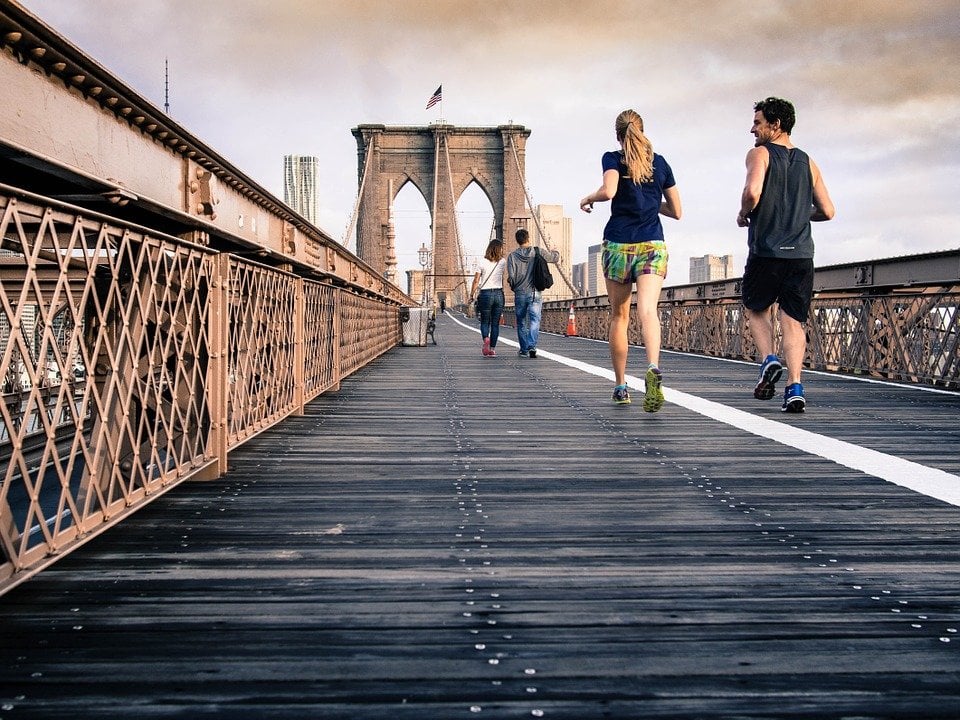 Staying in shape and healthy while abroad isn't easy; neither is adjusting to a new country and culture. Whether due to mouthwatering gastronomy, alluring nightlife, or itinerary overload, your health is usually the first to suffer. So how do you explore deeply without sacrificing your wellness? Balance is key when adapting to a new lifestyle during your study abroad experience.
Although studying abroad fundamentally denotes change, it shouldn't have to compromise your health. Finding ways to stay in shape overseas is a great way to crawl out of your comfort zone, learn more about your new town, and provide an emotional outlet.
Here are 10 ways to balance adventure and wellness so you can stay healthy and fit while studying abroad.
#1. Work Out In The Morning
Don't have enough time to workout? Excluding exercise from your schedule is one of the easiest ways to fall off the wellness wagon. Sometimes it's due to exhaustion after a full day of classes; other times it's because you'd rather hang out with friends on your time off. Regardless, there's always going to be a reason why you don't have time to exercise.
As a solution, working out in the early morning can help you create a routine that prioritizes your health, starts your day with a boost, and still offers plenty of time for learning and exploring.
#2. Find A Workout Buddy
Accountability is everything. A great way to stay on top of your fitness goals is to find a workout partner. This person may be another student in your study abroad program, your roommate, or a new local friend -- either way, they'll make your health goals a little more fun and can help you stay on track… as long as you are both committed to it! Use WhatsApp to keep in touch and create a shared calendar to schedule meetups.
#3. Take Walks with Your Backpack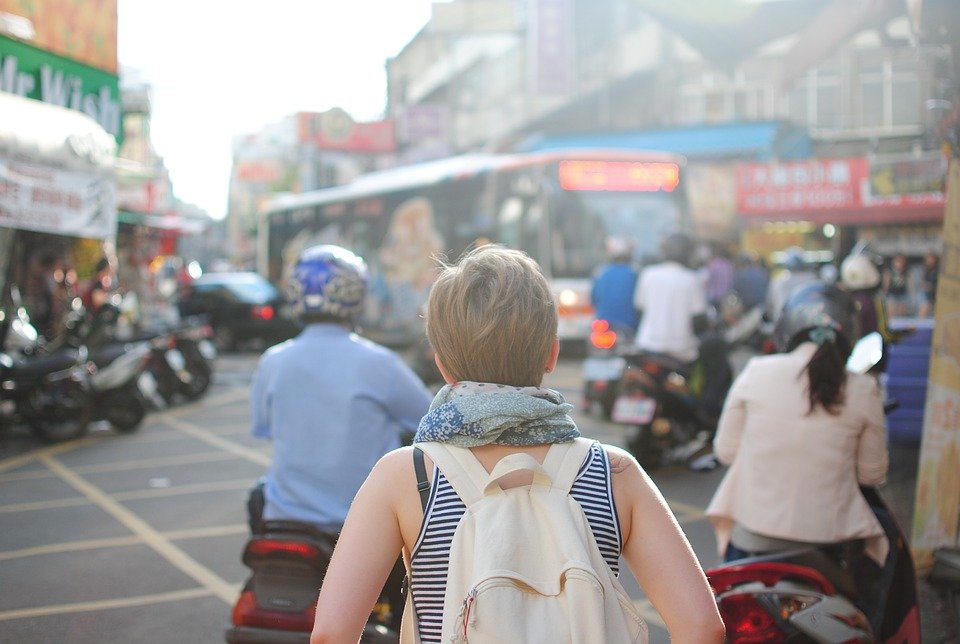 Walking really does help, regardless of your fitness level.
When exploring a new destination I map out my itineraries with walking in mind (which saves me money too). Instead of dropping off my backpack in my room, I lug it along with me, adding a little weight to my exercise. I've been able to lose up to five pounds in under three weeks just from walking with a backpack! Be sure to wear proper footwear and a bag with good shoulder support.
#4. Take Advantage of Good Weather
If your study abroad program is located in a destination with warm, temperate, or dry weather, appreciate it! Go out and "smell the roses", take breaths of fresh air, and move those limbs. I even refuse transportation when visiting places under two miles away -- wouldn't you rather stroll through the streets of Paris than take the Métro?
If you hate walking, try biking. It's a great workout and some cities may even offer dedicated bicycle lanes. If you haven't decided on a study abroad program yet, seek out the most bike-friendly countries during your research -- many people say Amsterdam is #1!
#5. Indulge Before Dusk
There's no way I'd ever suggest one forgo food tours, restaurants, and delightful treats for the sake of a waistline. Sampling the local food is one of the reasons why people want to travel and study abroad, so taking that away is almost blasphemous.
Enjoy the flavors of the new city you're in. Stop by the local bakery. Dine on fresh-caught fish by the sea. Learn about tradition through recipes passed down for generations. Just do it all before dusk! When you eat your meals earlier, you stay in tune with your circadian rhythm, better control your blood sugar, and have more energy to digest your meals. This may promote weight loss and even better sleep.
#6. Cook for Yourself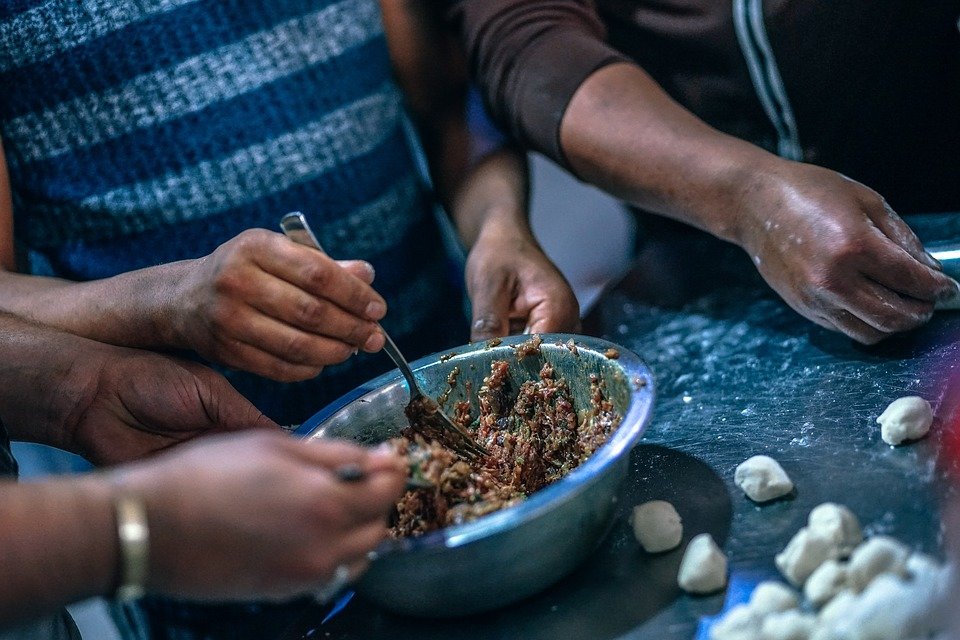 When you're not dining out (let's face it: it can get pricey), think about how you can be a healthier chef and offset the homemade butter you had the day before. If you are lucky enough to have a dorm or apartment with a kitchen, take advantage of it and cook for yourself during the majority of the week.
Cooking at home doesn't have to be boring -- try looking for neighborhood farmers' markets bustling with locals. Practice cooking some of the dishes you've enjoyed most or invite classmates over for a dinner party, splitting the cost of ingredients. Your body will certainly thank you later.
#7. Don't Rely on the Gym
If you are going to study abroad and think a gym membership is the only way you can stay in shape, think again. Gyms can be expensive or difficult to find abroad. Moreover, if you're studying abroad for less than a semester, getting a gym membership is often not financially beneficial.
Instead, meet with locals and find out how they keep in shape. While genetics may play a big factor, culture and lifestyle (like traditional dance, meal times, and particular beverages paired with meals for digestion) is also an important element.
#8. Join a Local Team
Sign up for a local team sport and you'll have an opportunity to meet people, make friends with similar interests, and challenge yourself. Play soccer in the Butte du Chaumont park in Paris, or join in on the Rugby action in Australia or New Zealand. Finding a new sport to play will help you stay in shape and learn a unique facet of a foreign culture.
Not traditionally "athletic" enough? Step, capoeira, and table tennis may not be considered "traditional" sports by some but are quite physically challenging and require even more coordination! See what works for you.
#9. Get Up and Dance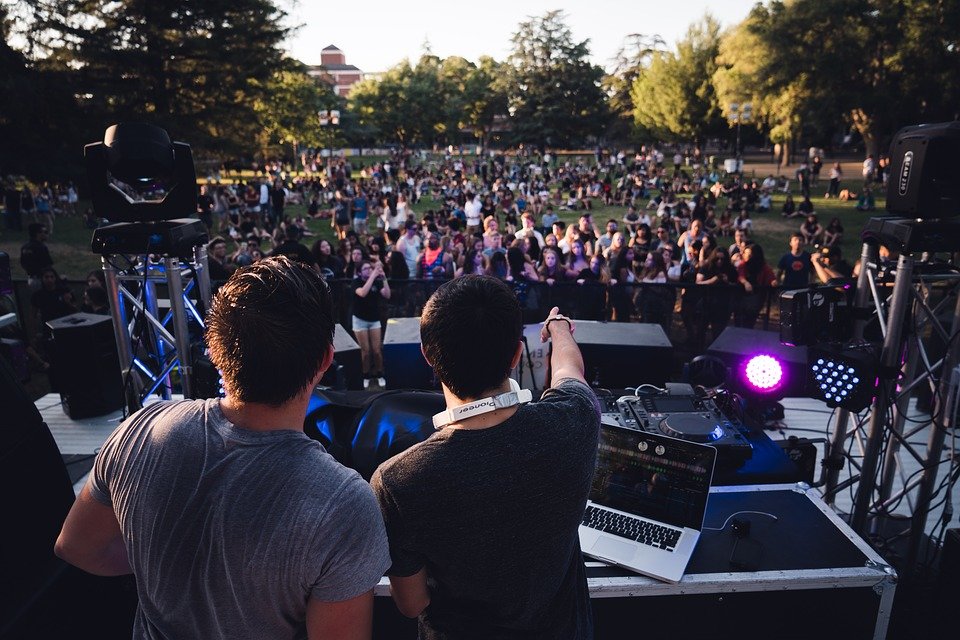 Dancing is important to most cultures. It tells a story passed down for centuries and often gives hints to a region's political history. Take traditional dance lessons or head to a discotheque to do more than lean on the wall and observe. Dancing helps burn calories, while listening to the local music can even help you learn a second language.
Studying abroad in Argentina, for instance? Find out where you can take Tango lessons. Some study abroad programs even offer discounted lessons for classes, so it may also save you money! For example, API's study program in Costa Rica offers access to many activities including dance lessons.
#10. Stop Drinking So Much
There's no better way to break it to you: those happy hours, friend meetups, and parties you love so much might be hurting your wellness. If you are of age to drink, you're old enough to realize that alcohol isn't as great as marketing commercials make it out to be.
Great for liquid courage, maybe. Great for liquid calories, absolutely.
When I travel, I cut out the alcohol altogether -- no lie. During your study abroad trip you'll find alcohol is often expensive, not allowed in dorm rooms, and super dehydrating (which sucks when you have a 9:00 am adventure tour the next morning). With the exception of special events and local tours, it just isn't worth the hassle for me… and my body appreciates the cleanse.
How will you stay healthy abroad?
Making the effort to stay healthy overseas can improve your study abroad experience by helping you make new friends, adjust to local customs, and gain energy, better sleep, and an immune system boost.
If you are a health nut at home, maintaining your routine abroad doesn't have to be difficult. And if you've always been more of a Netflix and "don't make me move" sort of person, beginning a healthy lifestyle abroad can be an excellent idea. You've got this!
This post was originally published in March 2012, and was updated in June 2018.