Internships Abroad
How to Apply for an Internship Abroad
To help you navigate your experience abroad, we've broken down the process of finding and applying for securing the perfect internship abroad.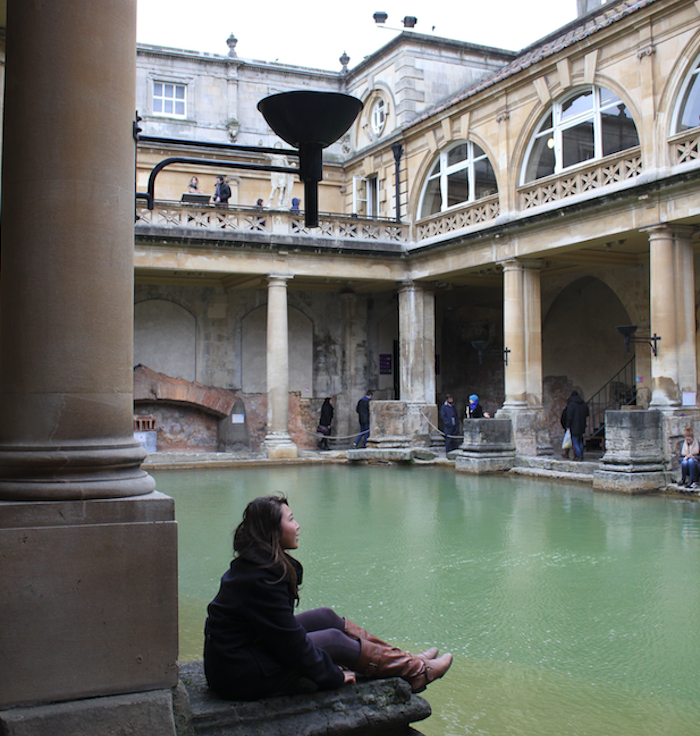 An internship abroad is an excellent opportunity to test the waters in your chosen career path (or figure out the path that's right for you) while experiencing life in a culture that's vastly different from the one you've spent your entire life in. It's also a strong addition to an individual's resume. It demonstrates to a potential employer that the candidate has a more rounded work experience, knows how to adapt to diverse work environments and cultures, and possibly even speaks different languages; all qualities that are highly desirable.
That said, interning abroad also brings its own set of challenges. On your first time interning abroad, you'll have to figure out everything from which neighborhood to live in (if accommodation isn't part of the deal), negotiating your contract, settling into a new workplace and team, dealing with culture shock, and learning to speak the language -- all while still trying to impress your employer and colleagues!
To help you navigate your internship abroad, we've broken down the process of finding and applying for an internship abroad:
Identify Your Motivations for an Internship Abroad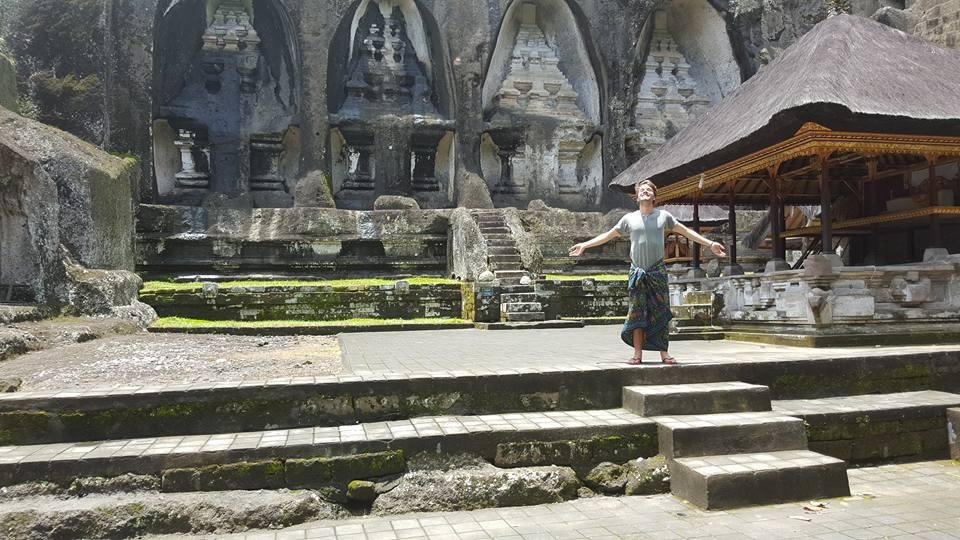 The search for an internship becomes a lot easier if you're clear about why you want to intern overseas. This helps you set a bare minimum in terms of what is acceptable when it comes to compensation, position, contract terms, and where you'd like to intern.
There could be a few different motivations that drive you to intern abroad that are by no means limited to these scenarios:
You may want to intern at a specific company with an intention to work for them permanently in the future and it may be that they need interns only in a certain location. In this case, you'd be open to a suitable position within that firm and be location-flexible.
Your main interest in an internship abroad might be to experience life as an expat in a certain country. In that case, you'd be more flexible about the position, field, or firm, as long as you can intern in that specific country or region.
It could also be that you're looking to intern abroad while you study abroad to earn an income while you study. In such a case, you'd be focused on paid internships.
You might want to intern abroad in a field that's different from the one you currently work in, as a means to test the waters while you consider a career switch. In such a case, you'd be more focused on the kind of job responsibilities and challenges you face as an intern so you can get a taste of what a career looks like in that field.
Where to Look for Internships
You could go down a few different routes to find an internship that's right for you or try a combination of them.
Career Advisor at Your School
This is probably the easiest and most obvious place to begin your search for an internship abroad. Talk to an advisor at your school about the kind of opportunities that you're after. Some business schools partner up with companies for internships, some of which can be abroad. A career advisor might be able to help you get a more realistic picture of what an internship abroad looks like. As a member of a huge network of career development professionals, he or she might also have information on potential opportunities.
If you're already studying abroad or on an exchange program, even if just for a semester or two, it helps to speak to the career advisor at that school to see if any opportunities might be available in the near future.
Here, you have the added benefit of already having spent some time in the country, something that recruiters look at positively. You should also speak to your professors; there are often close ties between academicians and business leaders and you never know what kind of opportunities might come your way.
Internship Placement Providers
Think of an internship placement provider like a regular recruitment company, except, in this case instead of permanent employment in your own country, your skills and experience will be matched with an internship abroad, in exchange for a fee.
Using the services of an internship placement provider eliminates the stress and much of the ground work involved when you look for an internship on your own.
Placement providers will find internships for you depending on your expertise and areas and countries of interest. You can trust them to ensure that the companies in their network are legit and adhere to standards of fairness in compensation and benefits.
In some cases, they'll also assist with negotiating your contract, pair you up with an in-country coordinator, help you find accommodation, and provide general help to ease the process of settling into a new country and workplace.
The services offered vary widely depending on the quality of the placement provider and the fee you're willing to pay. This option is pricier than finding an internship independently, but can often be quicker and more effective because placement providers already know where to look for internships. Signing up with providers such as the youth-leadership focused AIESEC gives you access to a solid network of companies and young professionals and internship opportunities around the world.
Multinationals and International Organizations
Multinational companies have internships available in offices worldwide and often, they like to have a good mix of local and international hires to maintain an international work environment. Whether it's in conventional business-related fields such as marketing, retail, finance, research, or sales, or working for NGOs and non-profits in areas like community development, knowledge transfer, or training and development, you might find an opportunity with an organization that has international operations.
The simplest way to do this is to make a list of companies you're interested in and fill out online applications (that may be general or specific to a certain internship) so that all of your information is in their database. When a suitable opportunity arises, recruitment managers first look at the candidates in their system. If they're interested, they may arrange a phone or Skype interview and offer to fly you to a nearby location for a personal interview. Of course, when researching companies on your own, you need to be more thorough to ensure they're legit and you're not falling for some kind of a scam.
Another option is to keep an eye on job boards on sites such as LinkedIn, ensure that your profile is complete, follow companies you're interested in so you're the first to know when they make internship-related announcements, and become a member of relevant groups that share postings.
Looking for an internship this way might take longer than when you're signed up with a placement provider, but it usually costs nothing. If you begin your search in a focused manner (by organization, field, and location), you have a better chance at finding success with this method. Some organizations might open up applications for a certain time period, so keep an eye out for the dates. Typically, you'd be expected to fill out applications two to three months in advance from the date the internship begins.
Types of Internships and Popular Destinations
When it comes to interning abroad, the possibilities are endless, especially if you're flexible about the country you'll live and work in. There are opportunities for every level of expertise, field of study, and area of interest if you know where to look. Here are some examples of types of internships overseas and where they're available: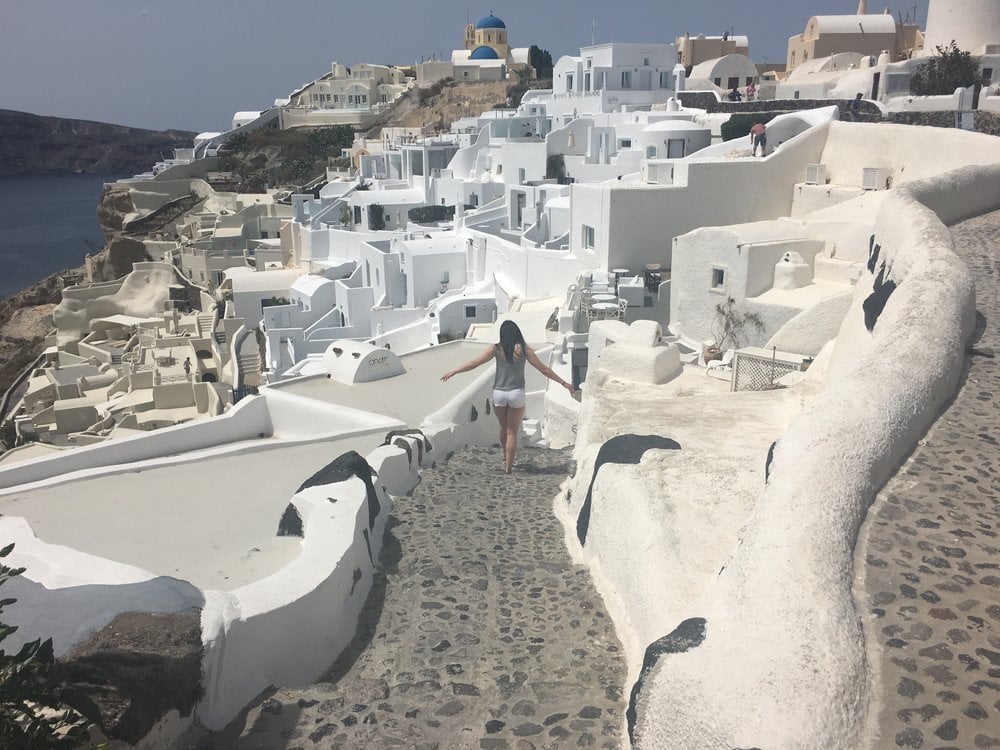 Europe
If you're interested in politics, international relations, diplomacy, or international development, there are tons of opportunities available in Europe in international organizations in countries such as Belgium, Germany, France, and Switzerland. An internship in this part of the world opens the doors to permanent employment and career advancement in the region in the longer term.
Fashion and design students should also consider interning in major European design capitals such as Milan, Berlin, Paris, Barcelona, and Copenhagen. The cultural landscape of these cities nurtures creativity and innovation in design, and interns in these fields will find living here hugely inspiring.
There are plenty of seasonal internships available in tourism and hospitality, working at resorts, hostels or hotels, and as guides or administrative staff in tour companies in Barcelona, Paris, Stockholm, Milan, and Berlin, among other cities.
Africa
Interns interested in humanitarian work, NGOs, community development, health and welfare, education, and small business development will find a great number of opportunities in Tanzania, Uganda, Rwanda, and Ghana. This is also a good choice for those interested in environmental, marine, and wildlife conservation with internships available in the Seychelles, Madagascar, and South Africa.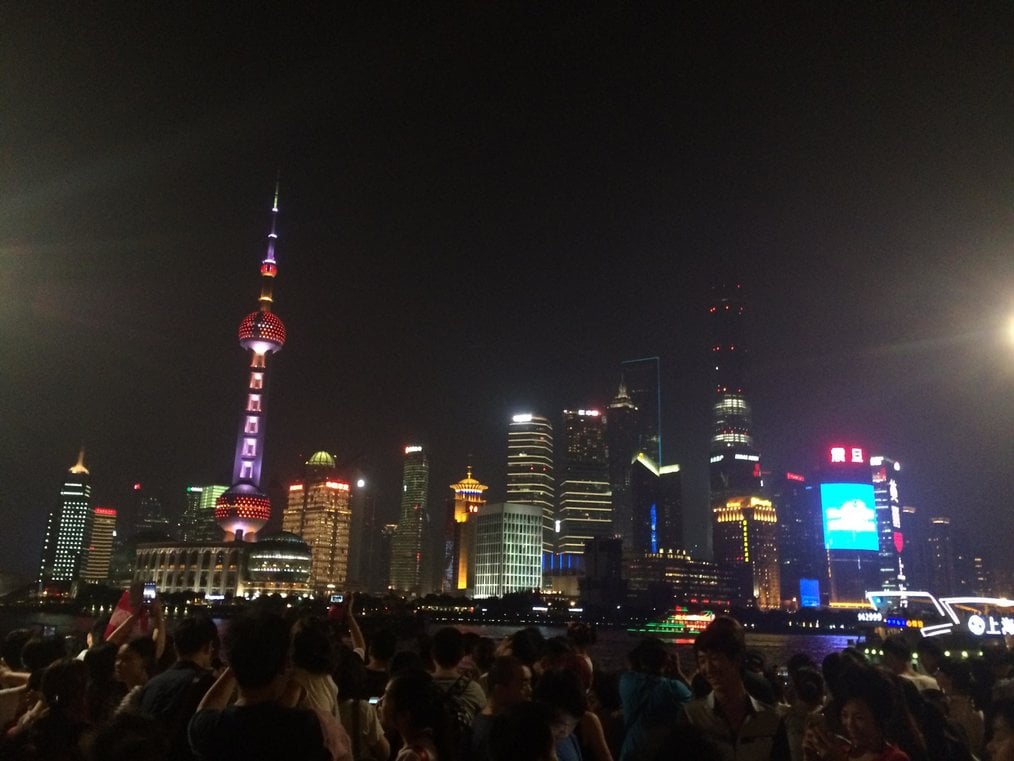 Asia
As the world looks to the young populations of Asia to drive economic growth in the world, it's no surprise that Asia offers fantastic opportunities for interns in the fields of business, finance, marketing, retail, and technology and startups. Cities like Mumbai, Tokyo, Seoul, Manila, and Beijing are fast-paced and life here can be incredibly exciting for young professionals.
Interns can also find positions in tourism and hospitality working at hostels, hotels, restaurants, cafés, and tour companies in countries like Thailand, Indonesia, and the Philippines, even if they don't speak the local language.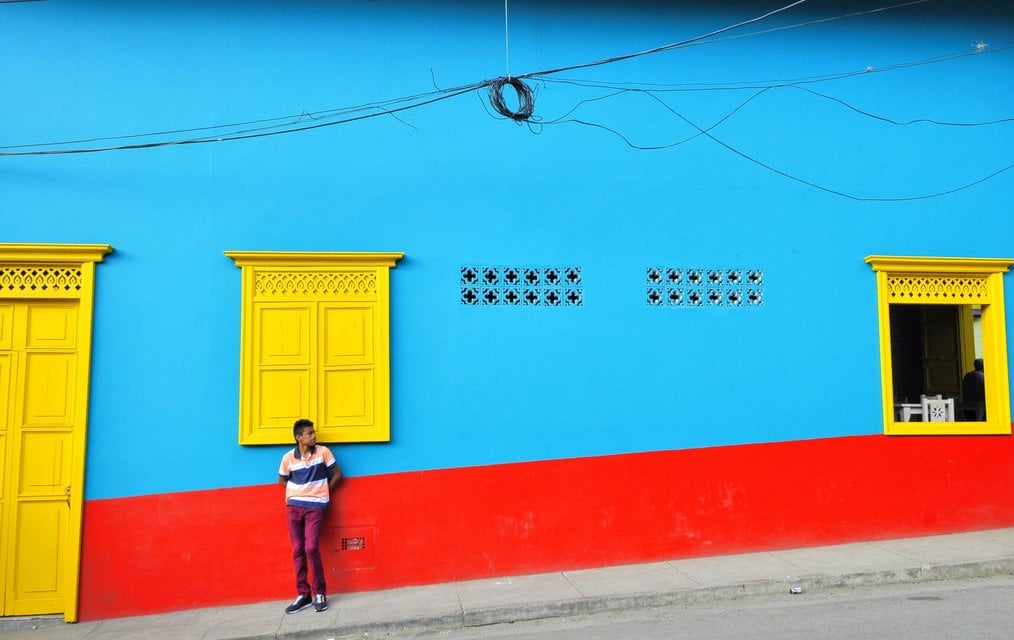 South America
Agriculture, being an important contributor to local economies in South America, provides many opportunities for those looking to intern in agricultural research and innovation or simply work in farming. Popular countries are Ecuador, Argentina, Chile, and Colombia.
Interns who want to work in nature, wildlife, and marine conservation, and eco-tourism can find opportunities in countries such as Brazil, Chile, and Peru.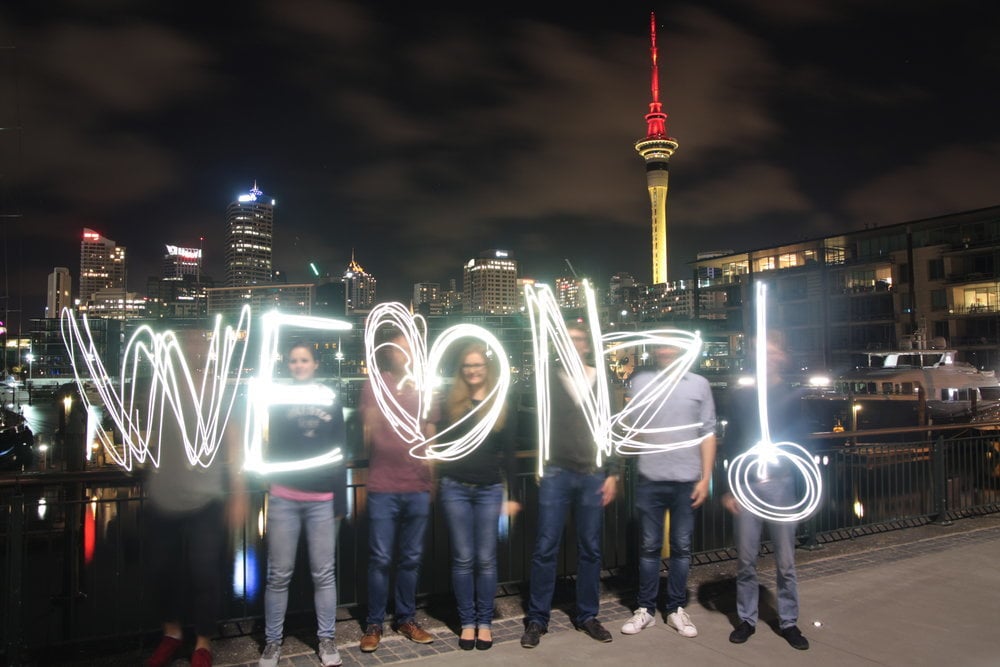 Oceania
Biologists, nature, marine, and wildlife conservation interns, adventurers, and outdoor enthusiasts will find plenty of internships in Australia, New Zealand, and islands such as Fiji. A majority of these internships are seasonal in nature.
Artists, illustrators, designers, and other creatives will find opportunities in Australian cities such as Sydney and Melbourne.
A large number of tourism and hospitality internships are available in both Australia and New Zealand with interns from around the world working with ski resorts, hotels, cafés, restaurants, safari operators, and adventure tour companies.
How to Make Your Application Stand Out
The application process, is fundamentally no different from the one you'd have to go through were you applying for a position in your own country. You'd have to provide a copy of your resume, a letter of motivation, references, attend a personal interview, and demonstrate that your skills and qualification are a good fit for the internship. However, there are a few finer points in the application process that are worth paying attention to:
Tailor your resume to the country you're applying to and include all the information that is usually provided, even if it seems more detailed than your usual application. In some countries, it's normal to include a photograph.
Include all information that indicates that you're right for the role. This means going beyond the usual education or work experience sections. If you've done any interesting volunteer work overseas, speak different languages, worked on any multi-country projects, or have traveled extensively, this information should be provided so the recruiter can get a sense of your personality and ability to adapt to different cultures.
You might be asked to appear for a Skype interview or a video call. Prepare and dress for it as you would for an in-person interview, ensure you have a strong Internet connection, test your devices before the call, and make a note of time zone differences so that you're punctual. Worldtimebuddy is a resource that can help you figure that out.
With these tips, you should be feeling confident to begin searching for your dream internship overseas. Often, the task of finding an internship abroad can seem intimidating before you've begun but approach it in small steps like we've suggested in this roadmap, and you'll find that it's a lot easier than you thought.