Internships Abroad
The Best Countries to Intern Abroad in 2022
If you want to gain international work experience but can't decide where to go, peruse our list of best countries for internships abroad. Ranked according to popularity, these options will give you the information you need to pick your ultimate internship destination in 2022!
TLDR 👀
Interning abroad is the best of both worlds: you can learn about a new country and culture while also building up your professional skills and network.
If you're looking for the overall best countries to intern abroad, our top five will help guide you to the perfect destination.
To find the ideal place to get experience in popular majors, hop down to the best countries by industry.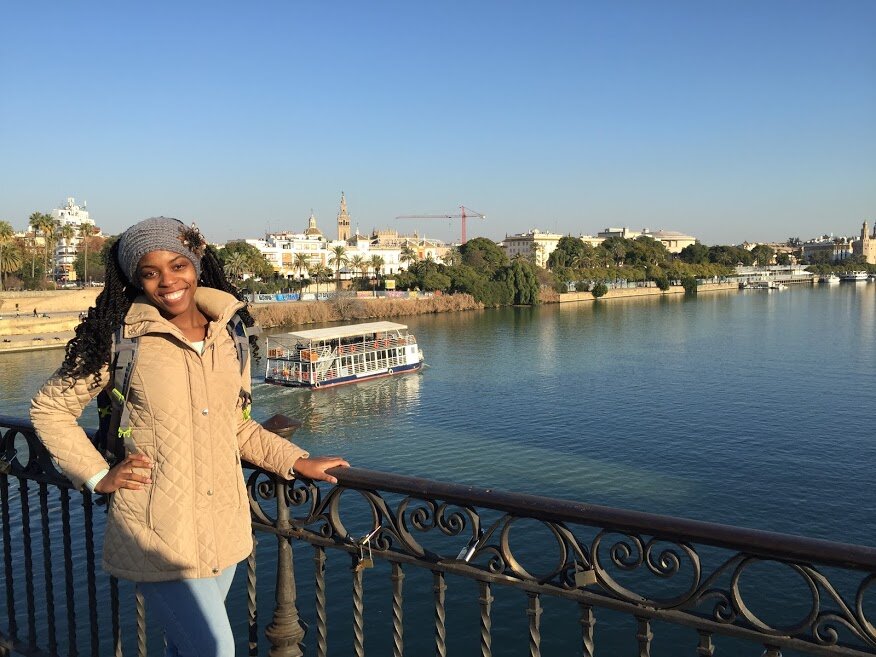 You've made the easy decision to do an internship abroad, but now you're faced with a hard task: deciding where in the world to go. Go Overseas is loaded with highly ranked internship programs filled with rave reviews from the interns who've done them. Narrowing down your choices can seem overwhelming when looking at the sheer number of options. We get it! To help you out, we've outlined the top countries to intern abroad.
Past interns have traditionally flocked to a handful of countries which can be a good starting point for checking out established programs. To get a little more specific though, we also cover popular countries by industry for those looking for the best place to get a foothold in their future career. Start your research here and be on your way to an exciting and valuable internship abroad!
How did we pick these locations?
At Go Overseas, we want our community members to have the knowledge and resources they need to find the destination that best fits their travel goals! 
To determine the locations for this article, we looked at various factors, such as the location's history, cost of living/average salaries, things to do, and the number of programs offered in the location.
Lastly, we used our own industry knowledge to ensure we're recommending locations that are vetted both by you, the community members, and us, the experts, so that we feel confident the locations included are the best of the best!
Best overall countries for internships abroad
Over the years, these countries have continued to land in our top five due to their popularity and internship offerings. Past interns have loved their experiences in these countries so much that it has been hard to knock them out of the running. Before moving on to our "best of" categories, let's take a look at the overall top countries for interning abroad.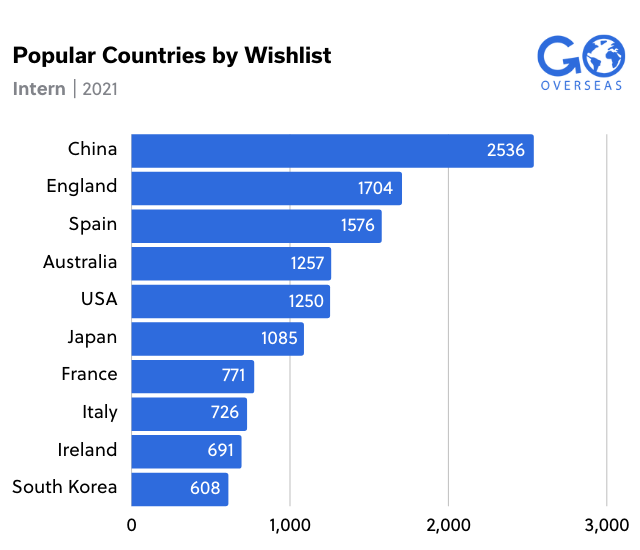 Users on Go Overseas have the ability to add countries to their wishlists for internship opportunities abroad. This information helps us to determine the most popular destinations for prospective interns so that we can give our readers the most relevant advice. The top five chosen by you are below. These countries regularly attract interns for the things they're best for, whether it's arts and culture, accessibility, or a budget-friendly cost of living.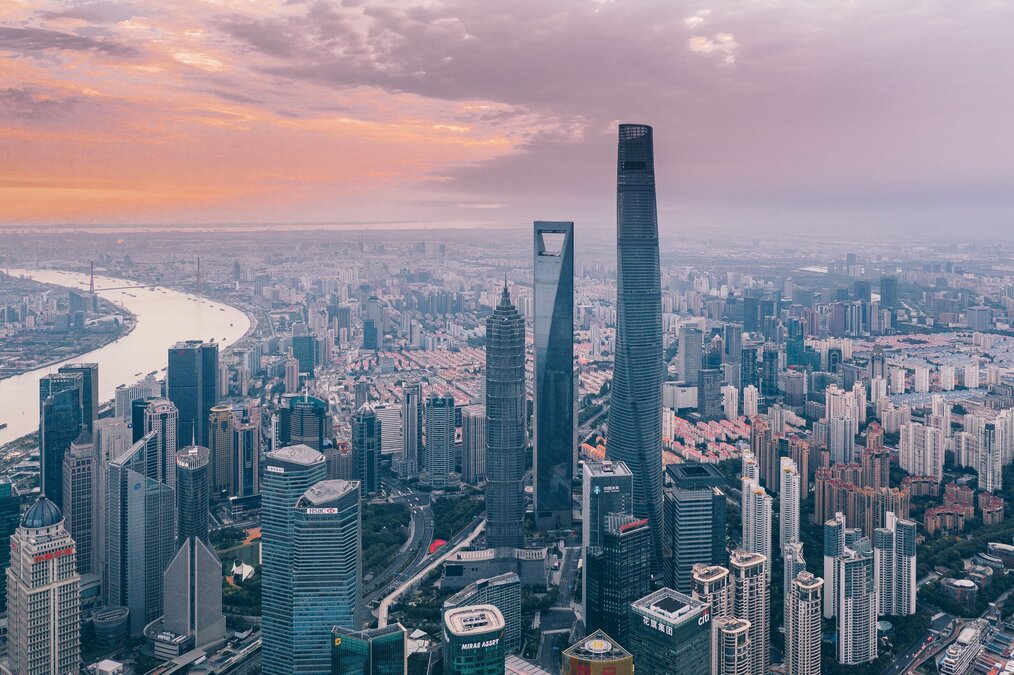 Best for innovation: China
As the world's most populous country, it's no surprise that opportunities abound for interns in China. Emerging as a world superpower, China is a manufacturing and export hub and is making a name for itself in the business and finance world. In recent years, China's increase in the production of solar panels, turbines, and other clean energy technology is putting it on the map in the fight against climate change.
Culturally, China's sheer size makes it a land of diversity for food, history, and even language. Travel outside the international cities of Beijing and Shanghai and you'll find China alive with traditional villages undisturbed by the hustle and bustle of globalization. Hop on a train part of their high-speed rail system and explore this fascinating country outside of working hours.
Popular for: Technology, business, marketing, finance are a few of the sectors where China excels.
separator_solid
---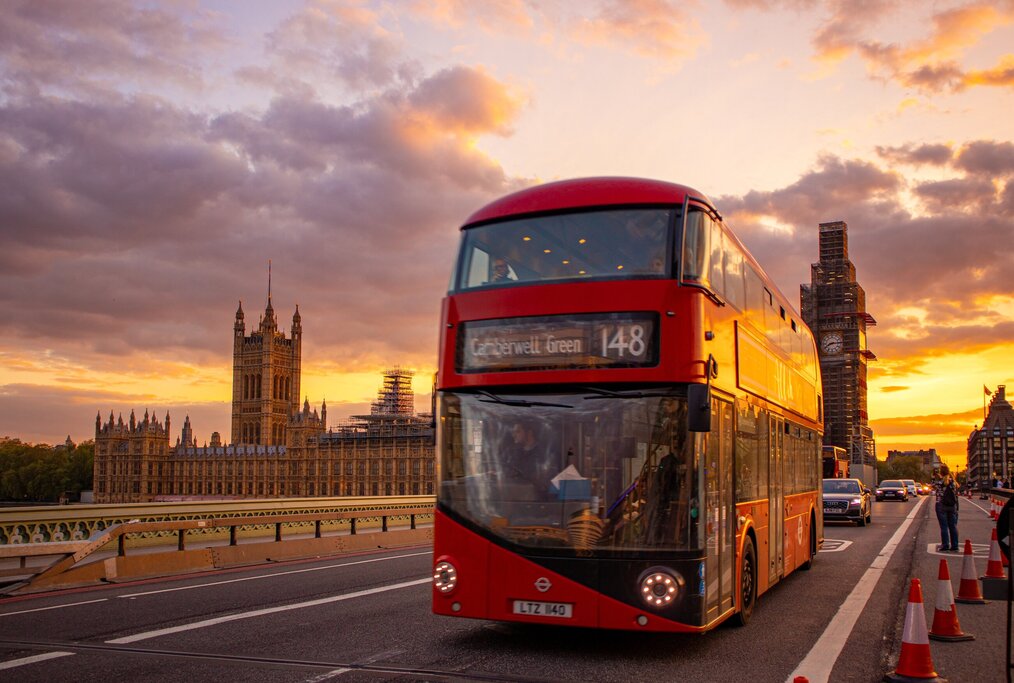 Best for accessibility: England
Many interns choose England for its accessibility in culture, language, and location. Unlike other English-speaking nations, England is easily accessible by a relatively short plane ride for those coming from North America. Additionally, the lack of a language barrier and similar cultural norms make England a less overwhelming prospect for interns who have little experience traveling or living abroad.
Despite the notoriously rainy weather, England is full of cozy corners that can fill the greyest day with warmth. Even in London, interns will have no trouble finding an inviting restaurant, pub, or cafe to kick back in after a long day at the office.
Popular for: Interns find exciting opportunities within business, economics, and communications in London and beyond.
separator_solid
---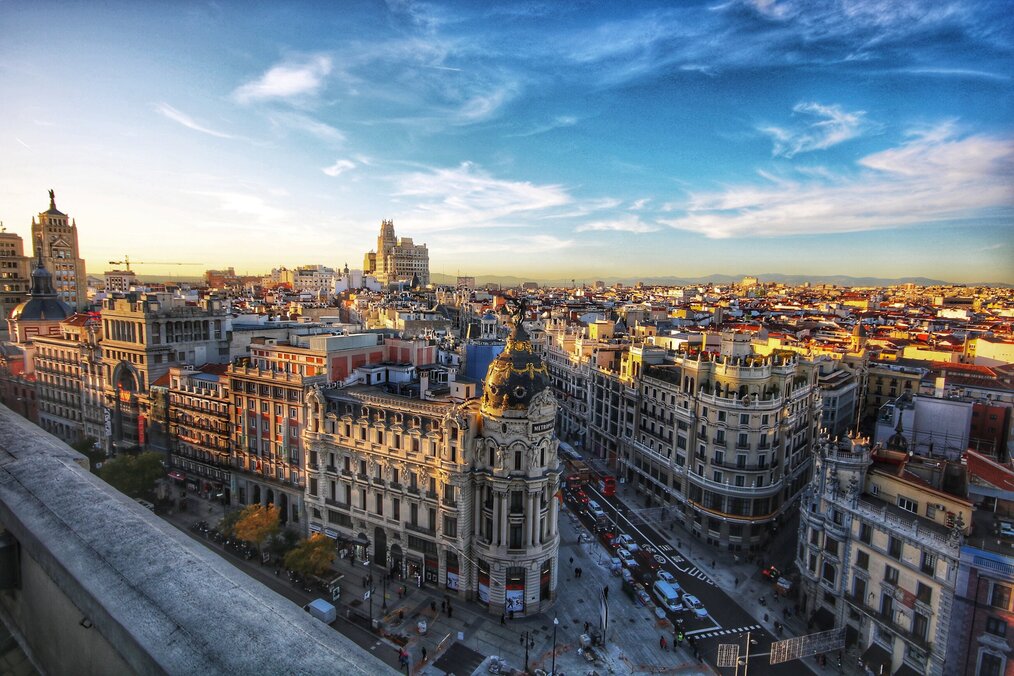 Best for quality of life: Spain
Great weather, low cost of living, and a laid-back, "no pasa nada" attitude. What's not to love about Spain? Interns have consistently flocked to Spain for these reasons and more. However, it's not to say that there isn't hard work to be done. Despite the stereotypes that Spain is all sunshine and siestas, prospective interns can be sure they'll dig into some serious work.
That being said though, Spain is a beautiful destination with terrain to suit every type of person. Mountains, beaches, plains, and deserts are all wrapped up in this one Mediterranean gem on the Iberian Peninsula. Although many interns end up in the capital Madrid, there are placements in other gorgeous and historic cities like Barcelona, Sevilla, and Valencia.
As if an international internship wasn't enough to beef up your CV, you can add language skills to your list as well. Spanish is spoken in 21 countries by over 450 million people and you'll have plenty of moments to practice while on placement and in your free time.
Popular for: A tourist hotspot, Spain is a great place for interns seeking experience in the hospitality industry. Business and finance are among the top choices as well.
separator_solid
---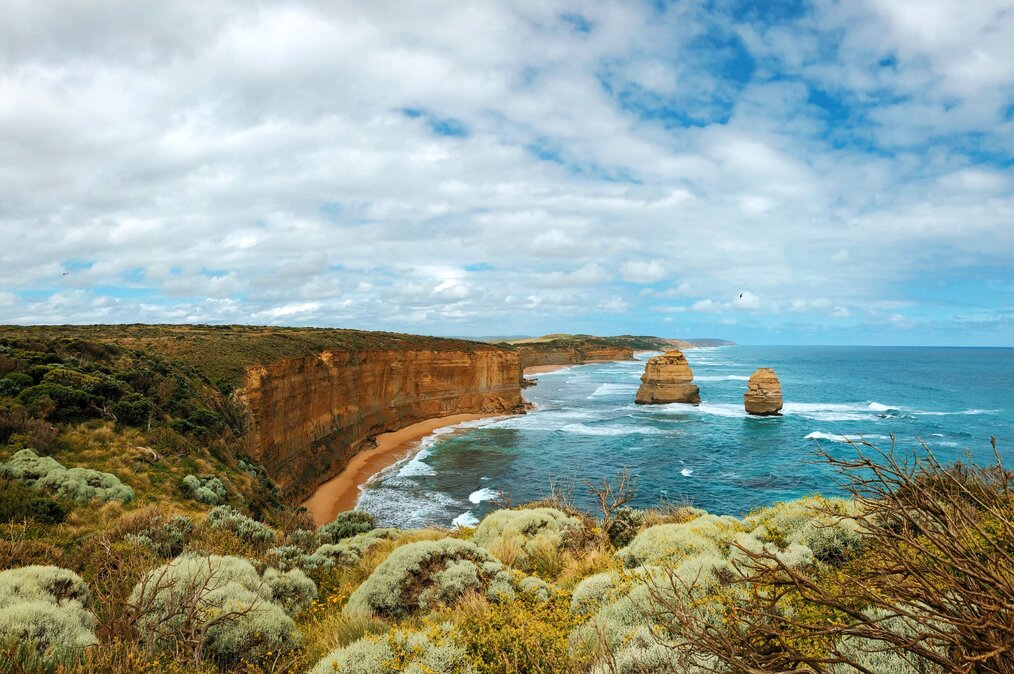 Best for active lifestyle: Australia
Known as "the Land Down Under", this large island in the Pacific Ocean is home to miles of beaches, the Great Barrier Reef, and diverse flora and fauna. Venture into the cities like Melbourne and Sydney though, and you'll find a vivid and fast-paced business world. Whatever you fancy, internships in a variety of fields can be found across Australia.
Many Australians love sports and the outdoors so interns seeking an active lifestyle will feel right at home here. While the weather is diverse across the island, there are more than enough days of sun during the year to enjoy all of the exciting activities Australia has to offer.
Popular for: Interns enjoy a wide range of opportunities across marketing and public relations, environmental science, and technology.
separator_solid
---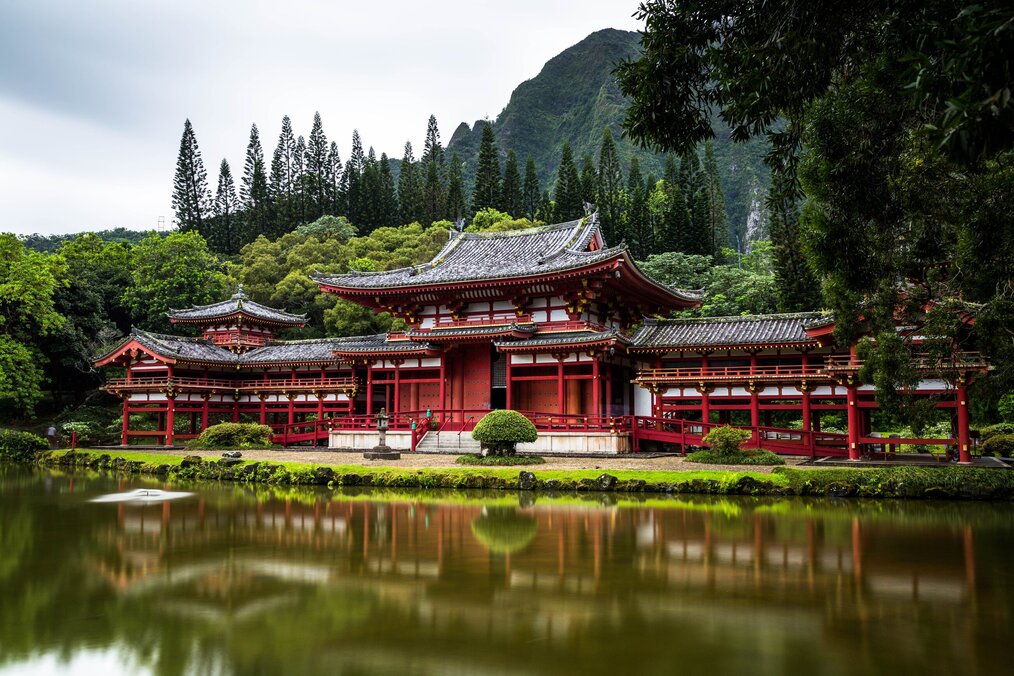 Best for art and culture: Japan
Japan is a land of tradition where seemingly simple things are done mindfully and with care. Tea ceremonies and the delicate art of sushi making show the gracefulness of Japanese culture. In terms of pop culture, Japan gave the world Nintendo and everything "kawaii", or cute, like Hello Kitty and Sailor Moon.
The unlikely combination of old and new makes this island truly magical. Interns will love Japan for its ancient heritage sites which coexist seamlessly alongside a modern and efficient infrastructure.
Popular for: Japan attracts interns studying finance, marketing and public relations, and the media.
separator_solid
---
Best countries for internships abroad by industry
We've seen the best overall countries chosen consistently by interns but what about the countries that excel in individual fields? Chosen by the availability of programs in specific industries along with their respective ratings, these countries are good places to start to find internships in some of the top majors studied by students.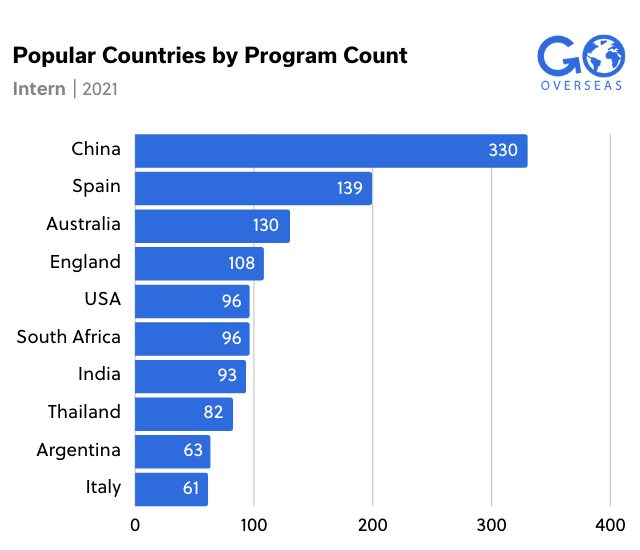 When figuring out where you'd like to intern abroad, more choice is always better. The above chart shows the countries with the most internship programs available on Go Overseas. While several of our top destinations mentioned earlier are included here, countries like India and South Africa offer a wide range of options across popular industries. Check out our picks for the best places to gain professional experience in marketing, healthcare, design, and more!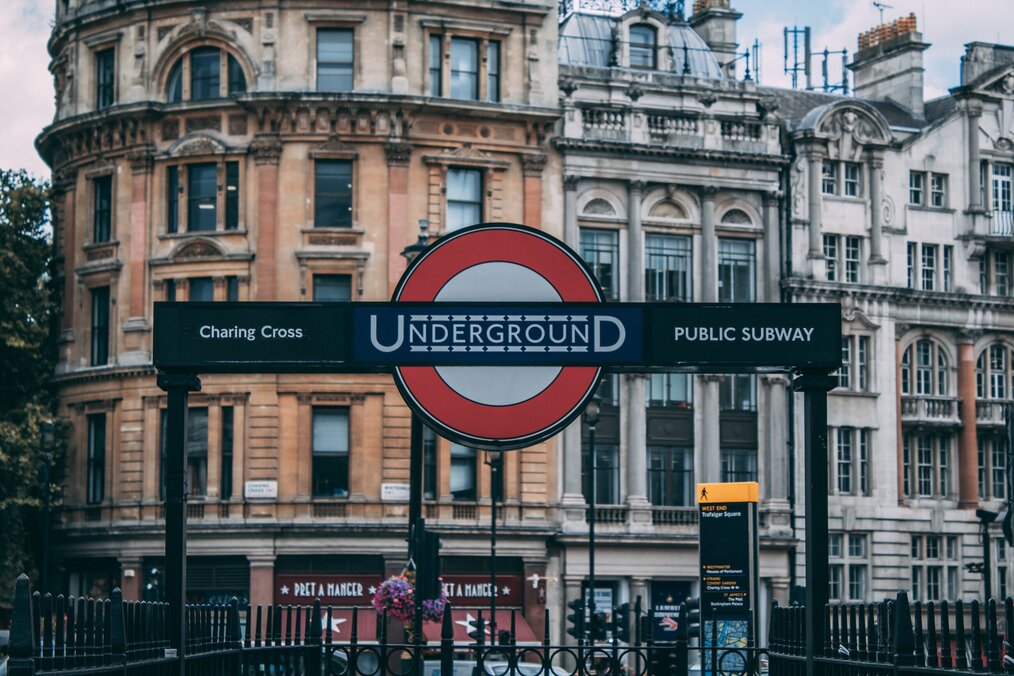 Best for business internships: England
Students hoping to jump headfirst into the business and finance world will hit the ground running in England. Home to a plethora of multinational corporations you can intern with abroad, England also ranks highly in the financial sector.
London and New York City often spar for the top spot of the strongest world financial market. In 2020, Investopedia ranked London as second on their list of top three financial centers. With the Bank of England and the London Stock Exchange headquartered here, interns will have access to a robust financial education.
Business runner-up: Germany
Germany has long been regarded as a strong world business and financial market making it a great choice for undergraduate business or MBA interns.
separator_solid
---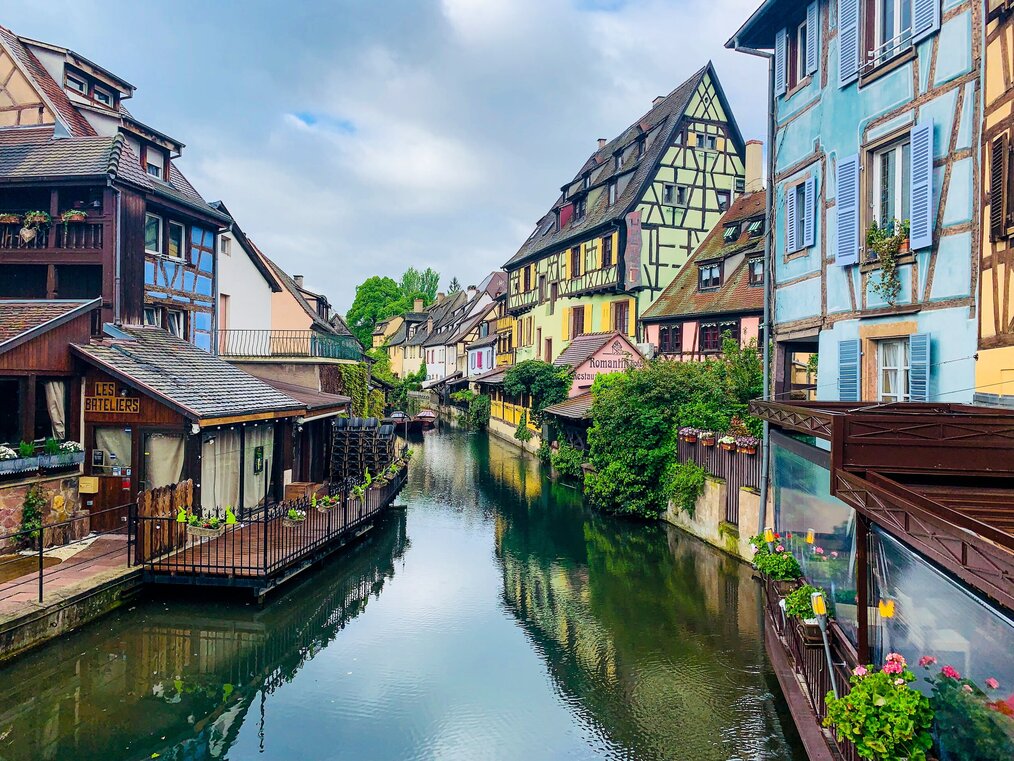 Best for tourism internships: France
France is a tourist favorite. From the Arc de Triomphe and Eiffel Tower to the villages and wineries dotting the picturesque countryside, there are countless sights, sounds, and tastes to enjoy. Tourism internships can be found in Paris, the City of Lights, at major hotels and restaurants where participants will learn how to keep up in truly fast-paced atmospheres.
Outside of the capital, opportunities abound at ski resorts in the French Alps, wineries in Bordeaux, and seaside getaways in the French Riviera. Because English has become the default international language, interns with native or near-native proficiency will find their linguistic skills put to good use as they help guests from around the globe.
Tourism runner-up: Thailand
Renowned for its spotless beaches and lush forests, Thailand's natural beauty attracts tourists from all over the world every year and provides interns with a fabulous backdrop in the hospitality and ecotourism sectors.
separator_solid
---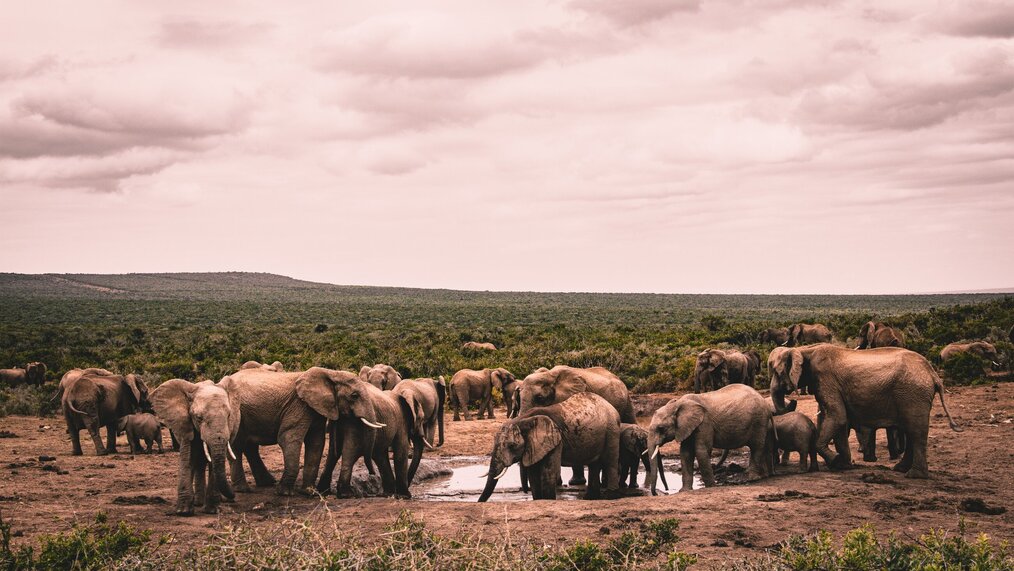 Best for conservation internships: South Africa
If conservation is your field of choice, look no further than South Africa for a meaningful internship experience. South Africa is committed to conservation with numerous national protected parks and wildlife preserves. Home to large populations of elephants and several critically endangered species, aspiring conservationists will find a lot to love about efforts to protect animals from poaching in places like Kruger National Park.
Conservation runner-up: Peru
Peru hosts the second-largest portion of the Amazon Rainforest so many conservation activities are in practice to save this hugely important part of the world.
separator_solid
---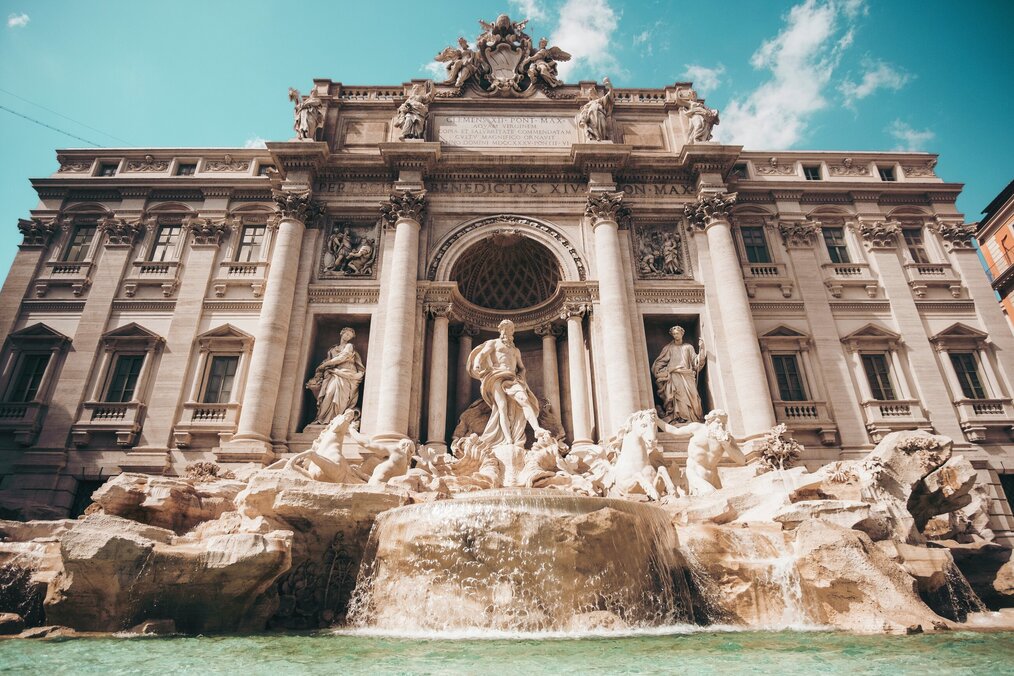 Best for design internships: Italy
Italy is synonymous with creativity. The country's long artistic history and reputation as a fashion powerhouse make it a no-brainer for interns seeking an introduction to the design field. Whether you want to create the next hottest runway looks in Milan or brush up on your graphic design skills in Florence, there's an internship to give you a leg up in this competitive industry. Just look around you for inspiration -- Italy is bursting with beauty that will be sure to move any design intern.
Named as an up-and-coming design capital of the world by Surface Magazine, Singapore is a great place for interns to experience a budding design scene in Southeast Asia.
separator_solid
---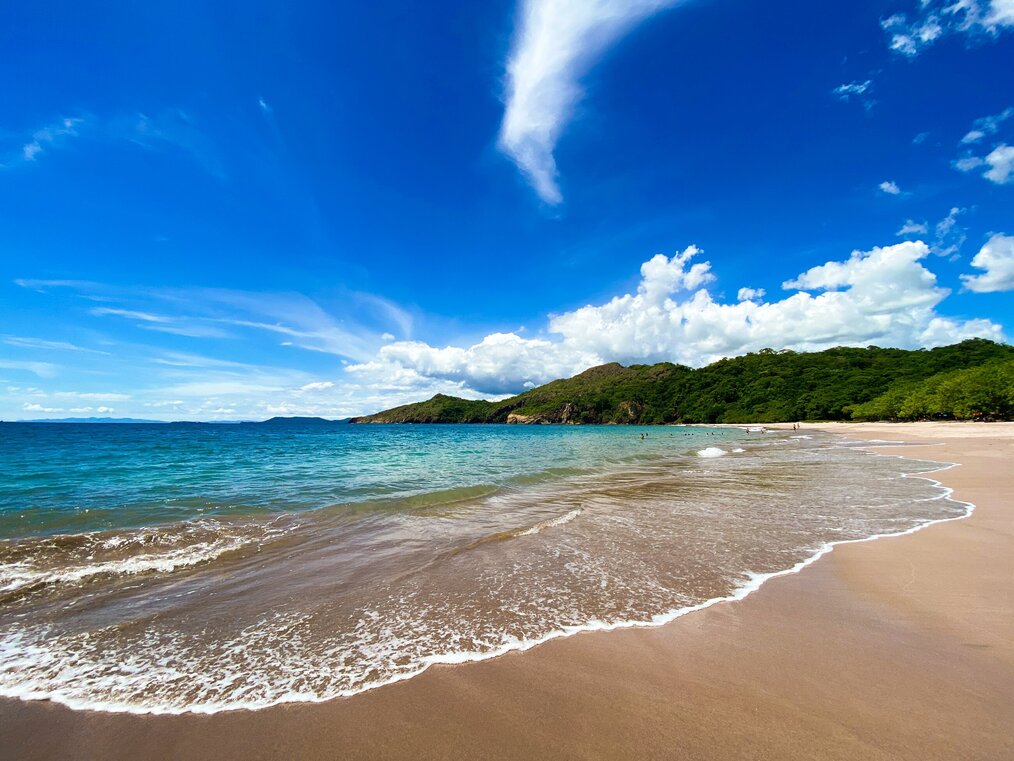 Best for healthcare internships: Costa Rica
Touting one of the best healthcare systems in Latin America, interns seeking practical experience in health and medicine will have a lot to learn in Costa Rica. Opportunities can be found for nursing, public health, and pre-med students to both shadow and work directly with patients in the field, depending on student qualifications. Interns will have the chance to make a real difference in the lives and health of Costa Ricans.
Helthcare runner-up: Tanzania
Students interning in Tanzania can gain firsthand experience in areas with low medical resources and high patient need. Exposure to these underserved areas has the potential to make you a stronger and more empathetic practitioner in your future career.
separator_solid
---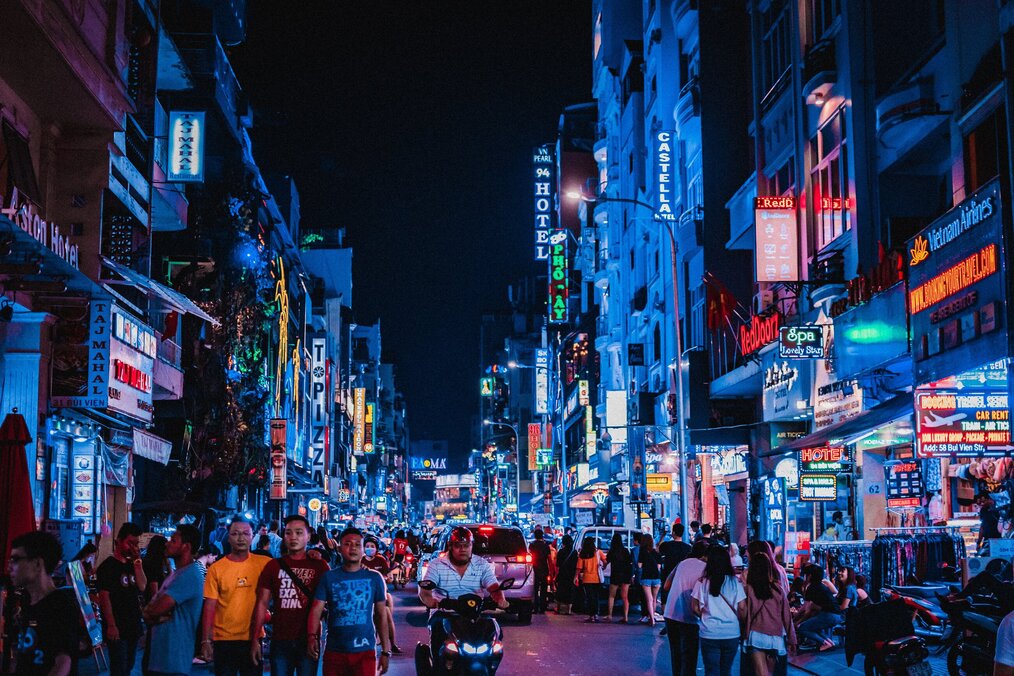 Best for teaching internships: Vietnam
Aspiring TEFL, or teaching English as a foreign language, teachers can find numerous programs to practice their skills in Vietnam. Students are friendly and generally very keen to learn English which is always a plus for teachers in training. While classrooms lacking the newest technology may sound like a downside to teaching in Vietnam, the opposite is true. Teacher interns operating in classrooms lacking tech will learn to be more resourceful and creative than they ever imagined.
Teaching runner-up: China
China has a high demand for English as a Foreign Language (EFL) teachers. Interns could go on to secure a very lucrative career after becoming confident in Chinese classrooms.
separator_solid
---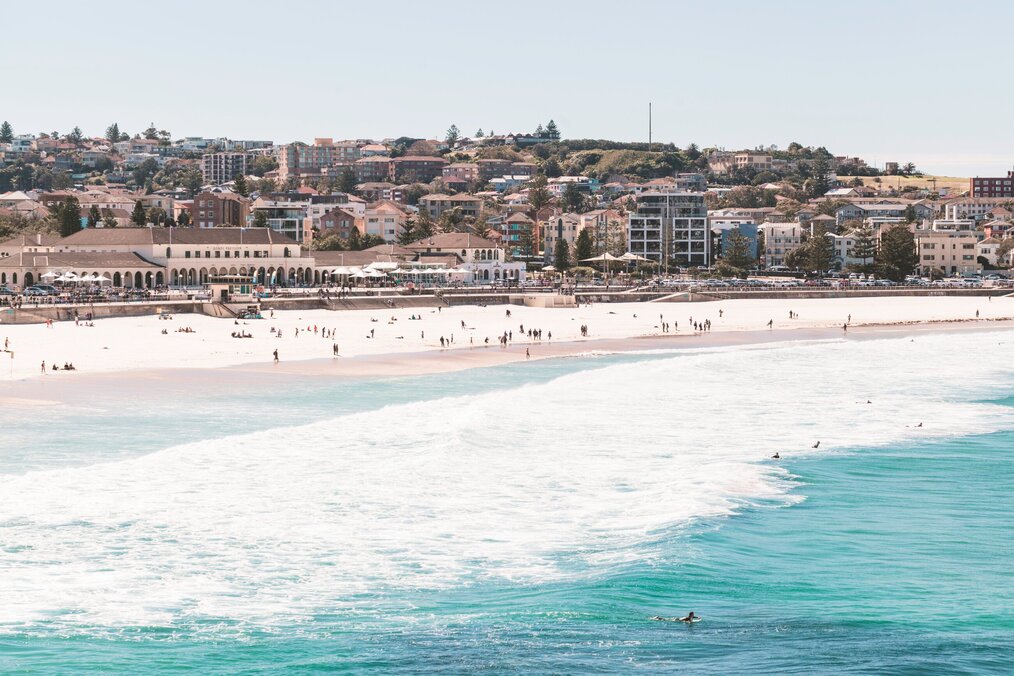 Best for marketing internships: Australia
Australia is an overall favorite and also a great place to pursue relevant work experience in marketing. Marketing internships are offered across several major cities allowing participants to get involved in national and international campaigns. Working in a country where English is the primary language will give interns the confidence they need to learn skills they can use in positions worldwide.
Marketing runner-up: India
According to the online marketing visibility management platform Semrush, India is among the top six countries to target for marketing. India's economy is growing by leaps and bounds and is filled with possible consumers that strategic marketing can reach. Prospective interns can learn a lot by going straight to the source!
separator_solid
---
A world of choice
Students seeking international work experience have a literal world of choice waiting for them. All around the world, international internships can be undertaken in the places where they're done best. Why not go to the source and intern abroad in the country of your dreams!
If the global pandemic has sidelined your travel plans for the foreseeable future, you can still enjoy the benefits of an international internship from home. Remote internships are designed to give you all the benefits of an in-person experience but without the hassle of getting from point A to point B which can be very convenient for those unable or unwilling to travel.
What to read next: How to Find an Internship Abroad