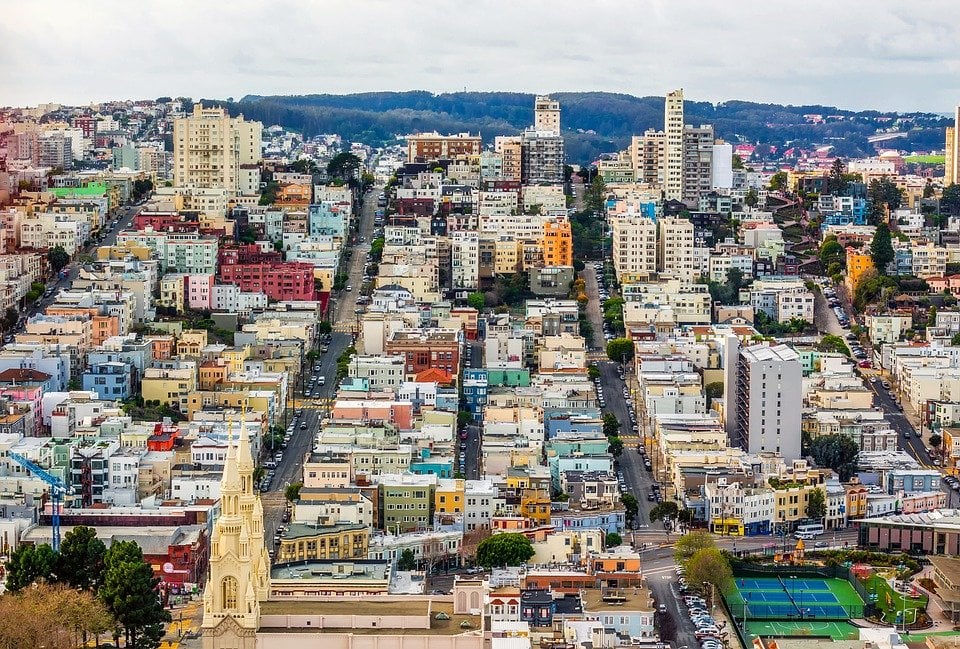 From the tech giants and startups of Silicon Valley to the media, fashion, and finance conglomerates of New York City, it's little surprise that many international students want to cut their teeth with an internship in the United States. It is the land of opportunity after all. In fact, we at Go Overseas have hosted several international interns ourselves -- and from a company perspective, we love the insight we get from a multicultural team.
From the nuances of visa and red tape to the unique American workplace culture, it's best to be prepared!
However, there are a number of points to consider before trying to land an internship in the States. From the nuances of visas and red tape to the unique American workplace culture, it's best to be prepared!
As of 2019, the International Education Exchange reported 1,095,299 international students studying in the United States. Although the competition may be high, this complete USA internship guide will walk you through what is available to international students (such as visa requirements) and give you a leg up on how to get an internship in the U.S.
Understanding Visa Options
If you are coming to the United States solely to undertake an internship, you will likely come in on a J-1 visa. However, if you already in the United States studying as an international student, there's a good chance you are on the F-1 visa. Both are suitable for participating in an internship, but there are differences in how the visas work and the kind of internships you can take part in.
F1 Visa Students
If you are already in the States studying on an F-1 visa, you typically can take part in an unpaid internship or an internship on your campus without having to jump through hoops or fill out additional paperwork -- though there may be limitations on when and how many hours you can work. Typically, you'll be allowed to work for up to 20 hours, so look for a part-time internship.
If you want to intern at an off-campus organization, there are two options: Curricular Practical Training (CPT) and Optional Practical Training (OPT).
CPT internships (which can be paid) must be related to the student's degree, and generally speaking, the student must receive some kind of credit for the internship. For CPT, students must have completed their first year at university, and they must apply for authorization on their student visa and receive an updated I-20 form before they can begin their internship.
OPT internships do not necessarily need to be a part of the student's curriculum or directly related to their degree and can be undertaken while still enrolled in school or post-graduation. The process is a bit more difficult than CPT, as approval for the internship must be gained from U.S. Citizenship and Immigration Services. The internship can be up to 12 months, full time (or even longer -- up to a 17-month extension! -- if you are in a STEM field).
In both of these instances, there is little to no burden on the employer looking to take on an international intern -- despite the visions of red tape and barriers that might dance in their heads -- so make sure you make this known when you are interviewing to up your chances of landing an offer. Also, be sure to talk with your DSO or foreign student advisor before you begin your internship hunt to fully understand these visas.
Tip: Most students choose to use their CPT internships during their enrollment, keeping their OPT internships for after graduation as it is the only legal way they can stay in the country and look for a job if they do want to remain in the country permanently.
J-1 Visa Students
If you are in the States studying on a J-1 visa, you can partake in up to 18 months of Academic Training, which is similar to Optional Practical Training on the F-1 visa, in that it can take place during or after the student's academic program (again, there may be some limitations on hours when school is in session). Students must receive written approval from their J-1 Responsible Officer at their sponsoring institutions, and the internship must be directly related to the student's field of study.
If you are not currently studying in the United States but want to come over to complete an internship, the J-1 Intern visa or the J-1 Trainee visa is likely what you would need.
Some sponsors will place you in an internship (for a cost), and perhaps even help with housing and other logistics.
For the Intern designation, you must currently be enrolled in a foreign college or university, or have graduated within the past 12 months. For trainee, you must have a degree plus one year of work experience, or a total of five years' work experience, in the field you are looking to train in. You may intern in the U.S. for 12 months, or train for 18 months.
For both, you must go through a designated sponsor to obtain your J-1 visa. The sponsors vary widely in costs and benefits of their programs.
Some sponsors will place you in an internship (for a cost), and perhaps even help with housing and other logistics. If you have already found your own internship or traineeship, other sponsors will solely do your paperwork and get you your visa for a lesser fee (and perhaps even at the cost of your employer rather than yourself!)
Preparing Resumes and Interviews
In most cases, you're going to be tasked with finding -- and landing -- your own internship. That means it's time to Americanize your resume (no CVs here!) and practice your interview skills.
If you're in the States (and quite likely if you're abroad), your college should have a career center that helps with resumes and mock interviews. Make use of them! Get feedback on your resume and see if they have someone who will practice interviewing with you.
Also note any differences between writing a resume in your country and the United States. For example, do not include a photo on your resume or your marital status. Keep your resume one page or shorter.
Start networking with professors, fellow students, guest lecturers and speakers, everyone! Connecting with them on LinkedIn is also a great idea, as you never know when those connections might come in handy. If you're a student abroad, seek out the American students studying on your campus -- whether they're from Los Angeles or Little Rock, they just might be able to help you out.
You should also utilize online job and internship websites to search for openings. And in your preparation, make sure you practice your English if it isn't your native language, and research terminology in your field. It's a good idea to spend time reading American articles and publications about your industry.
And once you land that coveted interview, make sure to send a follow-up or thank you email to your interviewer. With only 25% of applicants taking this step, you'll be sure to stand out among your peers.
Finding an Internship in the United States
As we mentioned above, making use of your networks is the best way to find an internship abroad. After all, people prefer to hire "the known quantity" -- someone they know.
Lever, a recruitment software, completed a study of 600 companies with 1.5 million job applicants over a 12 month period that found 8% of referred candidates landed the job. Candidates who came from all other channels were only hired at a 1.2% rate.
Although referrals are great, it doesn't take away from the baseline of applying to advertised internships. A few useful places to start your internship hunt include:
Knowing What to Expect
With the right preparation, you may very well land the internship of your dreams. However, at the same time, competition is fierce, especially for those "dream internships" at the Googles and Disneys of the world. If you are not at the top of your class or skilled in an in-demand field, you may have to get creative or adjust your expectations.
Startups can be a great place to gain a wide variety of skills.
Frankly, those big-name companies are not always the best places to gain experience anyway. Startups can be a great place to gain a wide variety of skills and take more responsibility.
Understanding American Workplace Culture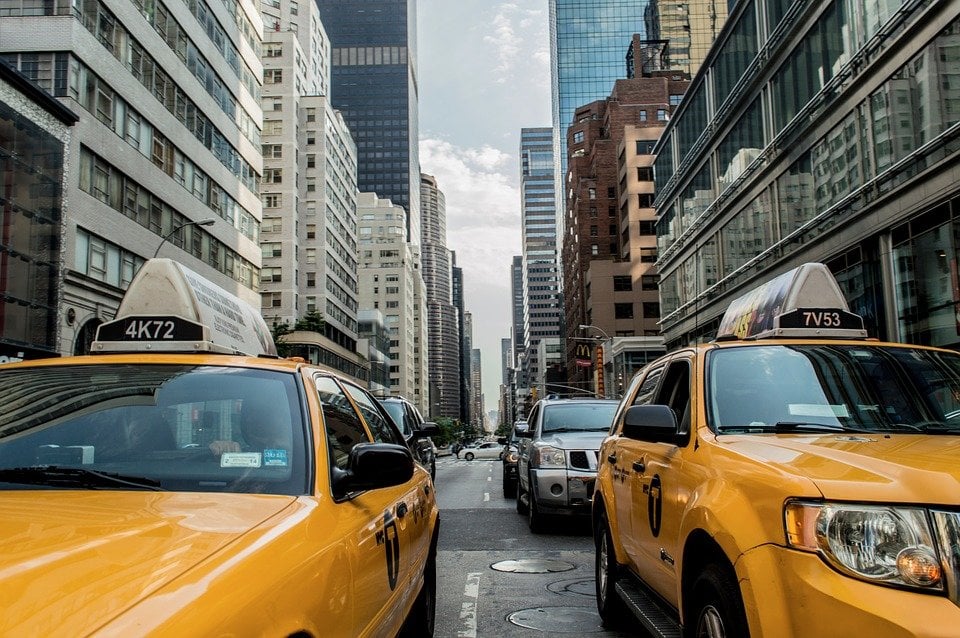 Depending on the country you're coming from, American workplace culture come as quite a shock, or it might not be much of an adjustment. For interns who have never worked before -- even Americans -- it can be an adjustment to enter the workplace and spend so much of your time in an office.
American culture is generally pretty individualistic, so while the ability to work in a team is valued, an intern is often expected be proactive, independent, and "shine" on their own, so to speak.
In many instances American workplace culture is also relatively informal. It is common to refer to even your superiors by their first name -- but at the same time, it is hard to generalize and this is not always the case.
Once you've landed your internship, your best bet is to research your specific organization's culture (their website and sites like Glass Door are good places to start) and to observe the behavior of your colleagues closely once you start.
Keep in mind that even though there are some commonalities between workplaces in America, what's expected of you will vary depending on where you're working and for whom.
For example, an internship at a hip tech startup will differ from an internship at a financial firm, in terms of expected attire, hours, behavior, and more. Similarly, an internship in one part of the country might be more relaxed than in another part of the country.
Enjoy the Ride
Once you've landed the internship and sorted your visa, you're ready to live your own version of the American dream! An internship in the United States is an amazing opportunity to learn and improve your skills in one of the world's leading economies, where things are always changing.
Chances are your supervisors and colleagues will be more than happy to make it a great one that you'll never forget, so enjoy!
Furthermore, this is the chance of a lifetime to experience American culture in a unique way. Studying in the U.S. is one thing, but working alongside other Americans is a very different experience, and chances are your supervisors and colleagues will be more than happy to make it a great one that you'll never forget, so enjoy!
This post was originally published in December 2014, and was updated in February 2020.