Internships Abroad
All You Need to Know About Internships Abroad in France
Here's what you need to know about finding -- and landing -- an internship in France.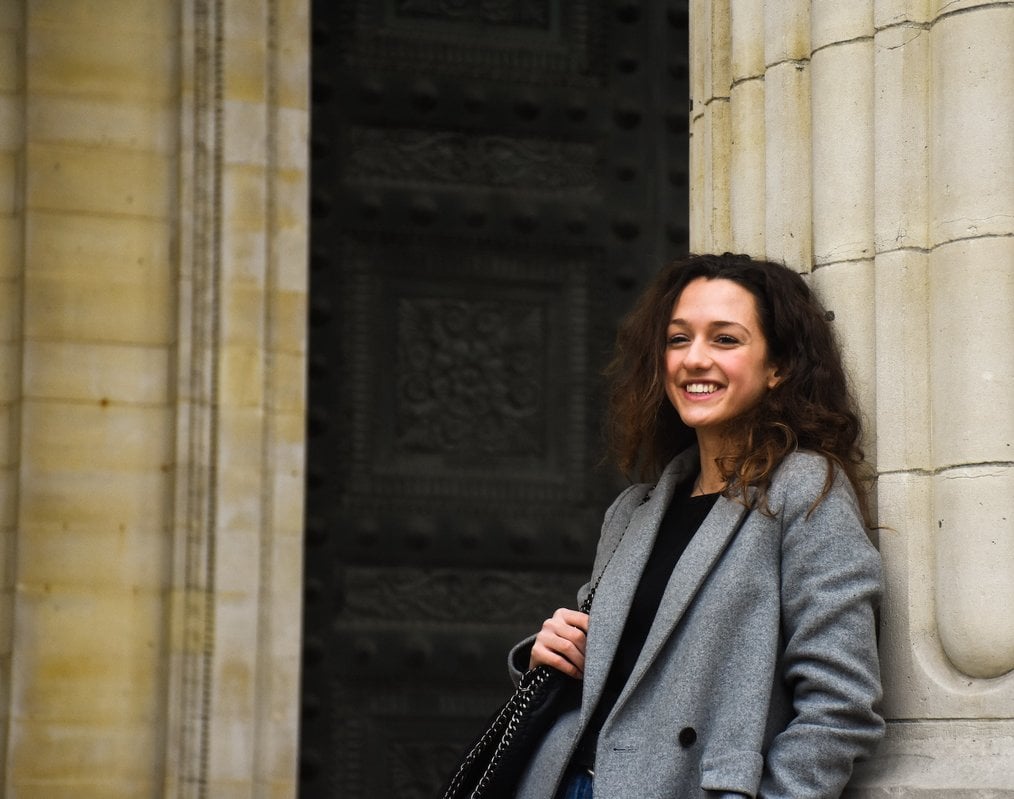 Finding an internship in France is an incredible way to get work experience, not to mention go abroad and practice your French. Working in a French office will not only provide you with a great new set of vocab words, but it's a pretty solid way to master the choice between the two ways of saying you -- informal tu vs. formal vous -- once and for all.
Over the course of upwards of ten years living and working in France, I've been on both sides of the equation: freshly out of college, I completed a journalism internship with a news channel. Then during my Master's degree, I worked as an ESL teaching intern in-house at a French company. Finally, once I had finished my studies, I was responsible for onboarding and managing translation and journalism interns at a media company. My experience has shown me that an internship in France can be a meaningful, rewarding experience that, above all, truly prepares the intern for the experience of working for a French company.
But getting an internship in France isn't as easy as snapping your fingers. Here's what you need to know about finding -- and landing -- an internship in France.
1. Are You Eligible for an Internship in France?
Unlike in the United States, not just anyone can get an internship, or stage, as they're known in French. You'll need to be a current student at a recognized school in order to be eligible; if you've already graduated, you won't be able to land one of these coveted positions.
Most French schools requiring internships are designed to give you the time to do at least a four- to six-month internship during your period of study, and they'll be well versed in providing you the paperwork you need to get one, namely, a convention de stage. This document proves to your employer that you are a full-time student and that your school is aware of the fact that you plan to carry out an internship.
If you're completing a degree program in France, even if the program doesn't require an internship, you should have no problem getting one; in fact, when I was a student at the American University in Paris, not only did my school offer conventions de stage for all summer semesters, but there was even an option to tack an extra semester onto your schooling with the express purpose of carrying out an internship. I was also able to get a convention de stage when attending full-time language classes at the Cours de Civilisation Française at the Sorbonne.
Because internships in France, like in the States, tend to be the ideal way to get your foot in the door at new companies, some people who want internships but are not at an accredited school have tried to seek out alternate means to get one. Third-party organizations claim to be able to deliver a convention de stage to non-students, but this is technically a legal grey area, and these conventions are often refused by companies.
2. What Does a French Internship Look Like? The Basics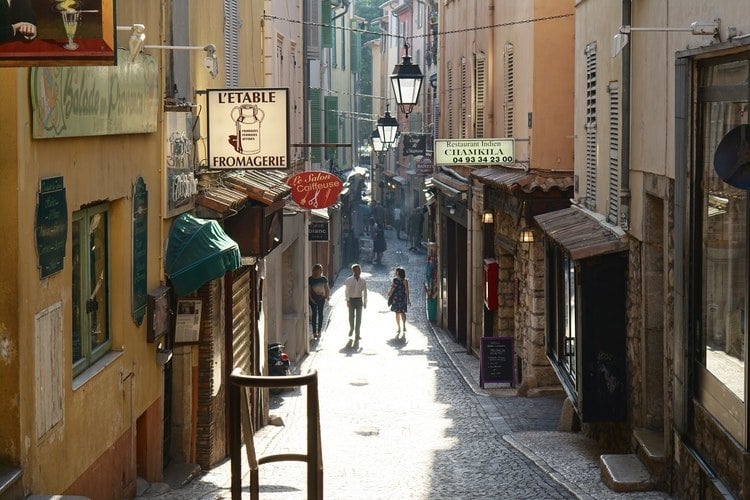 Internships in France tend to be full-time positions that last anywhere from one month to six months. Any internship longer than two months must legally be a paid position -- the minimum is €3.90 per hour. You'll occasionally see people advertising unpaid internships that last longer than this, but those positions are technically illegal.
If you choose to carry out an internship in France, you will have a supervisor at your company who will be tasked with accompanying you through all of your responsibilities and helping you to manage your time within the company. Depending on the company you join, you may have regular meetings or an end-of-internship meeting with your supervisor to chat about how you're doing and see if there's any room for improvement.
If your supervisor doesn't offer these meetings but you feel like you would benefit from them, don't hesitate to ask! When I was managing interns, some wanted more one-on-one time with me than others, and I was always happy to sit down with them and talk about expectations on both sides of the relationship.
If your internship is a required part of your schooling, you will also likely need to complete a rapport de stage for your school, a written report including details of your tasks and your experience. Don't wait until the last minute to start working on this report -- you may need to conduct interviews with current employees, and you'll need to make sure you can both find the time in your schedule to do this.
3. What Does an Intern in France Do?
While legally in France, an intern position cannot replace a salaried employee, these days, interns are expected to be fairly autonomous and be able to carry out tasks far more complicated than fetching coffee on their own. There is, however, often a blurred line when it comes to defining what an intern can technically be responsible for.
I have completed two internships in France and managed several interns in my time as a project manager for a media company. Both of the internships I completed required me to be fairly autonomous: at one, I was essentially the assistant to the editor of a news network, and while I had a few days to acclimate, within the first week, I was expected to be able to edit news clips on my own. These clips were always validated by a senior member of staff, and I would not have been held legally accountable if a mistake were to arise.
In my second internship, I was working as an in-house business English teacher for a French company. I was required to manage my own hours and make my own lesson plans for each of my students. I was given a lot of space to take initiatives and develop programs over the course of my internship, but I didn't really have a direct superior, and I was by and large responsible for myself.
I expected similar autonomy for my translation and content production interns when I became a salaried employee at a media company, though I always tried to be as present for them as possible. I would always thoroughly explain what I expected from my interns and check through work with them once it was completed, but I expected them to be able to do a large portion of their work -- be it translation, production, or coming up with ideas for their own content production projects -- on their own. Some interns rose to the challenge; others found the amount of freedom and responsibility overwhelming.
Of course, this added responsibility has its benefits (and not just when it comes to the [admittedly meager] paycheck). Often, interns are able to find work at the company at which they completed their internship; this happened frequently at the media company where I worked. In fact, one of my own interns was hired and worked with us for over a year before moving back to the United States.
Gaining employment from an internship is beneficial in a number of ways. Firstly, in France, open positions must be advertised to all, but hiring from within the company is an acceptable reason to choose one employee over another, so you'll have the upper hand over someone who may have more experience than you on paper but has never worked at the specific company where you carried out your internship. Secondly, French employers have the right to a three-month "test" period before hiring an employee full-time, during which they can let the employee go for any reason (or no reason at all). But if you have already worked as an intern for a given company, the length of your internship is deducted from this test period, so you may be hired outright from the get-go.
4. How to Find an Internship in France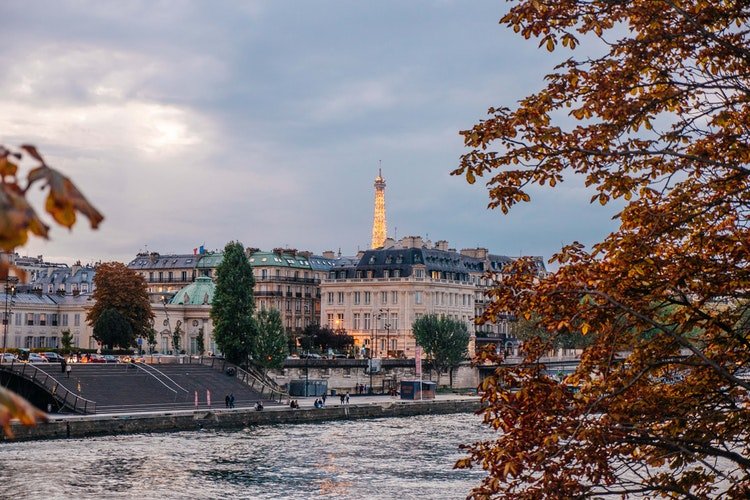 Finding an internship in France can be tough, but with the right resources, it's far from impossible.
The first place to look is undoubtedly your school, where you'll likely find internship positions catering to the subject of your studies or the language that you speak. This was the case at the American University of Paris, where companies were constantly looking for bilingual interns with native proficiency in English.
You might also check online job boards, including Monster, LinkedIn, and even Craigslist. While the latter is not used extensively in France, English language internships are frequently posted, as people know that Americans use it as a resource.
You could also find internship job postings in the FUSAC magazine for English speakers, on Facebook job boards, and on local library bulletin boards.
Once you've picked your dream internship, you'll need to apply. This will look a lot like applying for a job in France: you'll need to send a French CV as well as a lettre de motivation or cover letter. If you are shortlisted, you will be asked to come in for an interview. While many companies are now relaxing their standards of formality, it's always a good idea to stick to formal French (and vous rather than tu) until told otherwise by your boss or manager.
If you haven't found a job posting but there is a company out there that you're dying to intern for, consider sending a candidature spontanée, or a "spontaneous" application. You never know -- they might be on the lookout for someone like you!