Study Abroad
10 Things You Need to Know Before Studying Abroad in Scotland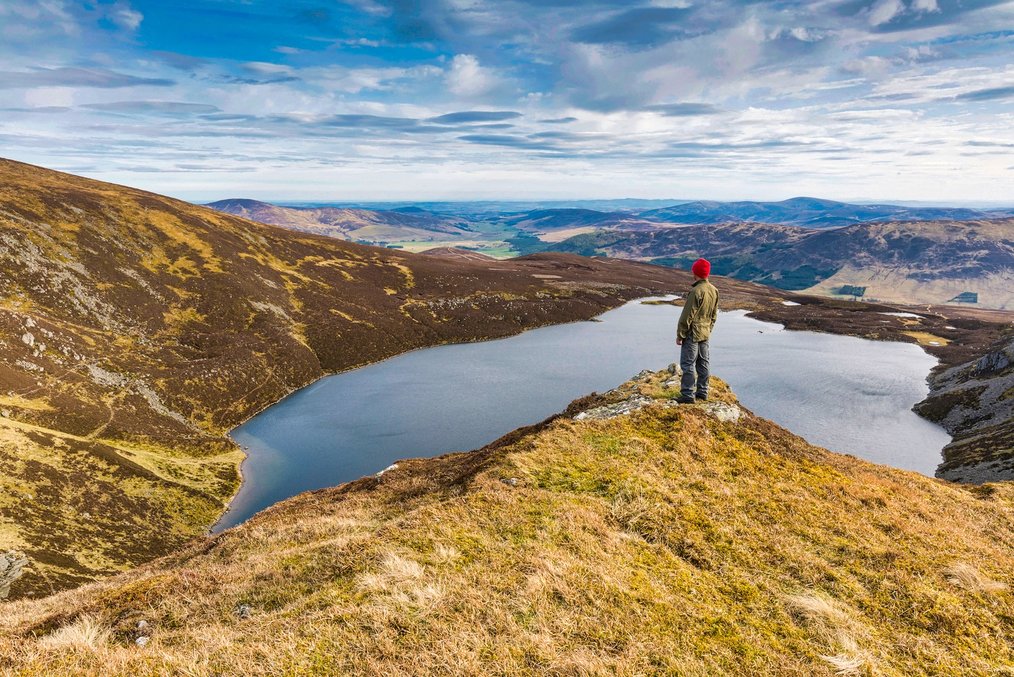 When most people think of Scotland they have a romantic vision, their head swimming with tartan kilts, dramatic brooding landscapes, castles, magical loch-dwelling creatures, and fierce Highland warriors.
When I moved to Scotland in 2011 to start my degree at the University of Glasgow, I was lucky enough to already know a bit about Scotland. My sister had attended the same university before me, and I had spent the past five years traveling to Scotland about once a year, getting to know Glasgow, and occasionally exploring the highlands beyond. However, even with my existing knowledge of the country as a tourist, I still had a lot to learn about what it's like to actually live there.
Because the truth, as always, is more subtle and far more interesting than the stereotypes. The romantic, tartan-clad tourist fantasies are not the everyday reality. Instead, what you have is a small country filled with a huge variety of cultures, attitudes, and accents, all brought together under all brought together under a strong sense of national identity.
All this means is that there is much more to unearth (and more to enjoy) when you study abroad in Scotland than when you simply travel there. Here are 10 things you should know before you go to study in Scotland, so you can start enjoying right away.
You Have Loads of Options
Many people think of Scotland and only Edinburgh comes to mind. In fact, Glasgow, Dundee, Aberdeen, and St. Andrews are all great options for studying in Scotland. Each city has a unique vibe: Edinburgh is grand and historic, Glasgow is arty and edgy, Dundee is scenic and up-and-coming, Aberdeen is industrial and prosperous, and St Andrews is small, rural, and prestigious.
Even within each city, institutions vary: my alma mater, the University of Glasgow, is very different from the University of Strathclyde, Caledonian University, or the Glasgow School of Art, all within a couple of miles of each other. Have a good look at all the options throughout Scotland before making your choice, so you can find the one that best fits your interests.
You Need to Get Out of the Cities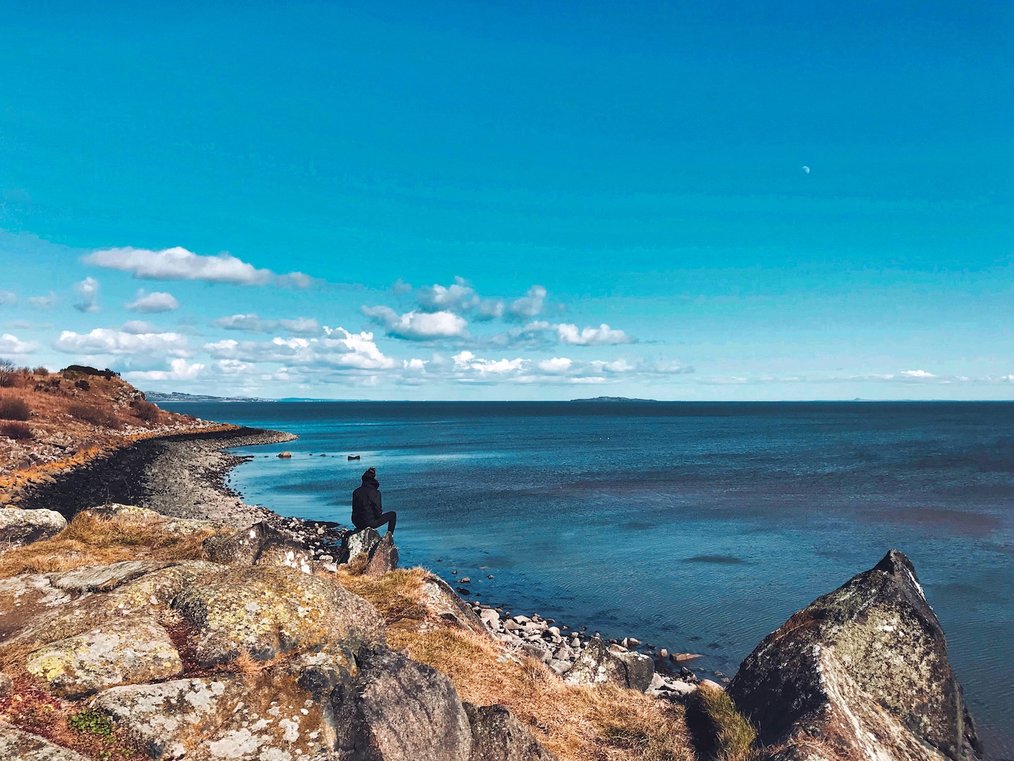 There's a reason why Scotland is consistently ranked as one of the most beautiful countries in the world -- and it's not just because of the cities. Scottish cities may be pretty or grand, but the country becomes truly spectacular when you head into the highlands and islands. The best part is that you don't have to travel very far: in some cases, only an hours' drive from any major city is enough to get you in the heart of the Scottish wilderness.
Wild camping is free and legal throughout the country, and it's an opportunity you should absolutely not miss out on. Hiking ranges from quick lochside (lakeside) trails to iconic multi-day walks such as the West Highland Way or the John Muir Way. You can also dedicate yourself to the art of "Munro-bagging", i.e: climbing as many of Scotland's Munros (mountains over 3,000 ft) as possible.
Enjoy Scotland's Nightlife Responsibly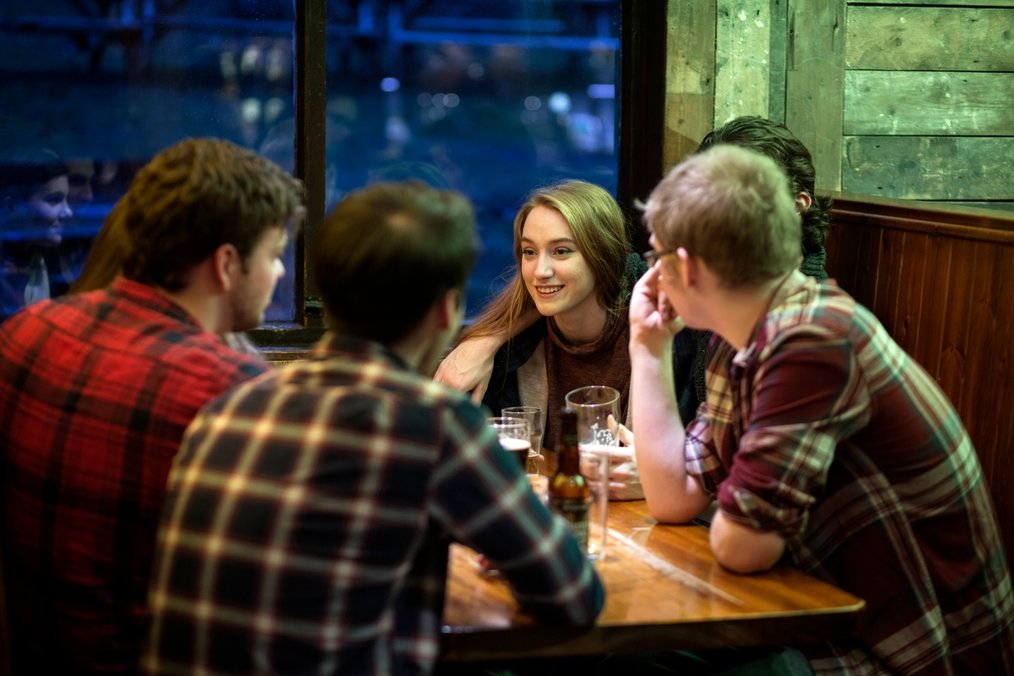 The Scottish are famed for their love of nightlife, and Scotland has some of the best pubs in the world. However, moderation is not always on the agenda, especially at university. Studying abroad may be the first time you're able to drink legally, and it's important to learn your limits and stick to them.
My best advice is to have fun, but not to try to keep up with any locals you might meet who are going a bit harder than you plan to. Drink at your own pace, stay safe, and always get a taxi home from the bar or club.
There's More to Scottish Food Than Haggis & Deep-fried Mars Bars
When you ask someone about Scottish foods, one of these two dishes will be mentioned to highlight the dire state of the country's cuisine. And the truth is that both do have their part in Scottish culture. Haggis is embedded in national tradition: Burns Night, an annual celebration of the poet Rabbie Burns, involves an elaborate ceremony of "Addressing The Haggis" with poetry and music. It is also commonly found on burgers, pizzas, and breakfast sandwiches. As for deep fried Mars bars (Milky Way bars in the U.S.), they simply reflect the country's insatiable drive to batter and deep fry just about anything.
I will say that both haggis and deep-fried Mars bars are surprisingly tasty, and you should definitely try them. However, Scottish cities have excellent food scenes, ranging from high-end restaurants specializing in local produce to excellent cafes and independent eateries. Vegan and vegetarians are well catered for, especially in Glasgow and Edinburgh, as are lovers of international cuisines.
Scottish People are the Undervalued Treasure of Scotland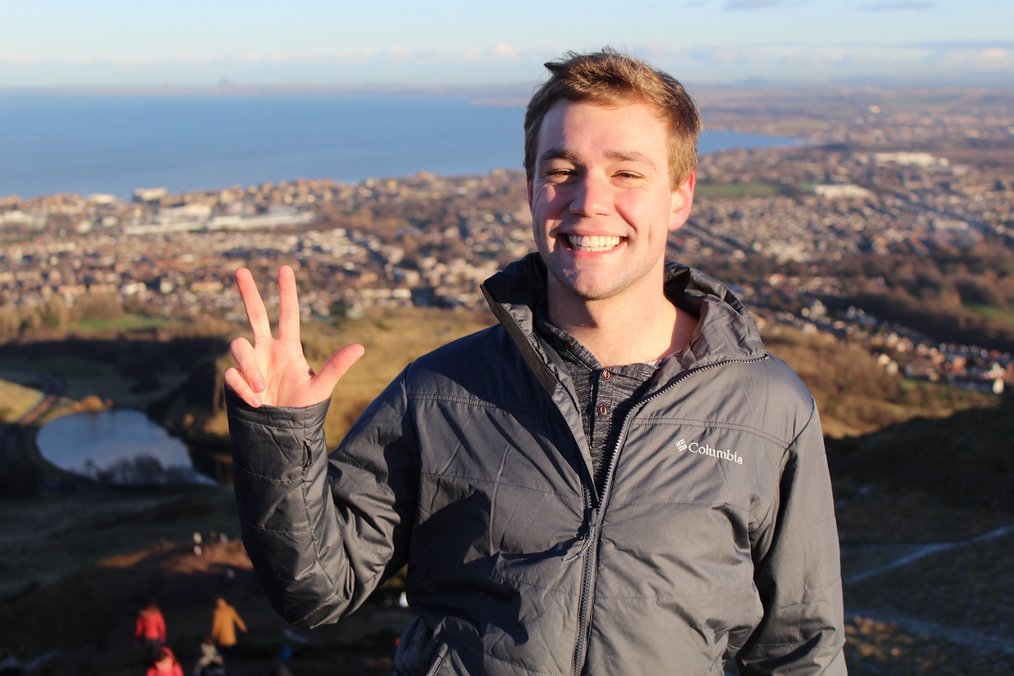 You might think the countryside, castles, or culture are the most unforgettable parts of studying in Scotland, but you'll be mistaken... it's the Scottish people who really make Scotland and unforgettable place to live and study.
Scots are warm, welcoming, and exceptionally funny. As long as you have a good sense of humor, you'll fit right in. Make an effort to meet and befriend locals at your university, or consider staying with a local family to immerse yourself fully.
Also, yes, the accent can be difficult to decipher (the exception is perhaps Edinburgh, where the local accent is smoother and closer to an English accent), but once you get the hang of it you'll find yourself picking up the lingo pretty fast.
Be Open to Discussions on Important Issues
Once you get to know a few Scots, you may find that there are some particular topics that always stir up discussion. One great example is soccer (call it football!): most cities have more than one soccer team and Scots are very passionate about their sports, so you're sure to never be too far away from one debate or another.
Most Scottish people have strong opinions on some issues like this, and will probably enjoy sharing them with you -- just avoid expressing a judgment until you know where they sit. Also, never, ever, call a Scottish person English. Most Scots have incredible pride in their history and culture, and it's important to learn and understand that aspect of Scotland during your time studying there.
The Scottish University System Gives You a Lot of Freedom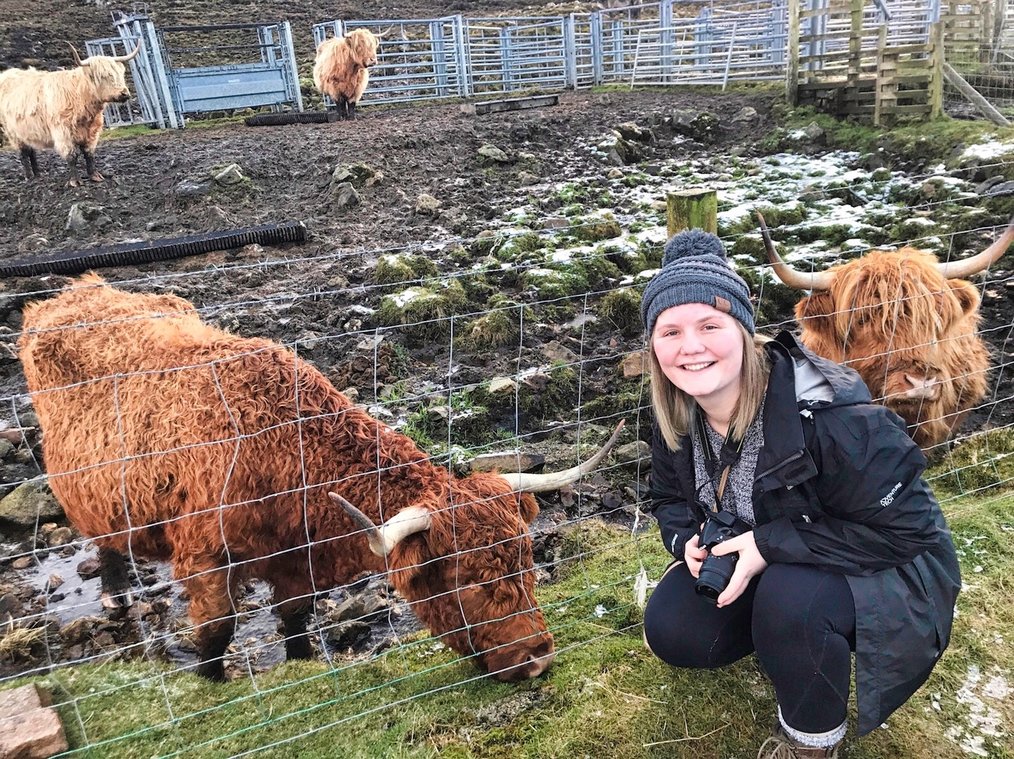 In most cases, you are allowed to choose any combination of subjects and have control over the specific modules you take each term. This means you can do a joint degree in two completely separate subjects -- I did Business and English Literature, an unusual combination that perfectly corresponded to what I wanted from my degree. This freedom to tailor your degree to your exact interests and aspirations is one of the biggest advantages of the Scottish system compared to the English one.
Housing is Likely to be Big, Beautiful & Cold
Scottish cities, particularly Glasgow, Edinburgh, and Aberdeen, are filled with Victorian tenement flats, which are popular with students. They are usually roomy and lovely but, as expected from old buildings, cold and creaky. It's part of the charm. Either prepare for high heating bills in the winter or stock up on blankets, sweaters, and warm socks. (Luckily Scotland has high-quality wool goods you can purchase which are up to the challenge of chilly Scottish winter weather.)
Prepare for the Weather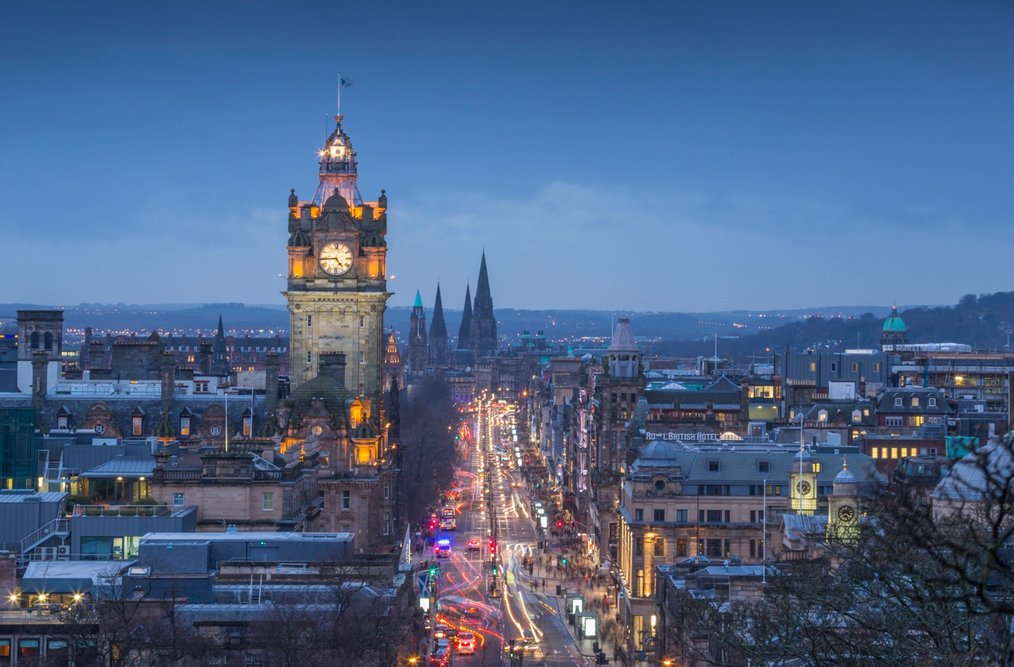 It rains a lot in Scotland, and it's often windy. Locals learn to live with it -- you will too. As a foreigner without the genetic makeup of a hardy highland dweller, it is wise to invest in a good-quality wind and rain-resistant coat.
On the other hand, everyone truly relishes warm sunny days in the summer, which makes them quite special. Nothing prepares you for the utter sense of joy and carelessness that takes over the country on one of these days -- if you're lucky, they will fall just after your exams.
You can Study Abroad in Scotland for Free
From now through February 10th, Go Overseas and Scotland is Now are giving away a $15,000 scholarship to study abroad in Scotland. If you've decided that Scotland is the right place for you to study abroad (and really, who wouldn't want to study in Scotland?) all you need to do is head over to the scholarship page, select the programs you want to do, and submit an essay and creative photo. The best applicant will be selected to receive the full scholarship to study abroad in Scotland -- plus round-trip flights!
Studying abroad in Scotland is an exceptional opportunity, and I have never come across anyone who didn't love it. The weather can be bad, the humor can be dark, and the winters definitely feel long, but somehow that just makes everyone friendlier, more welcoming, and funnier. Just make sure you make the most of your time in the country: get to know your new city like a local, pick up the dialect, and venture out to Scotland's more remote corners whenever you get a chance. You'll be surprised at how quickly you can feel at home.