Study Abroad
Why & How to Study Abroad through the Erasmus+ Programme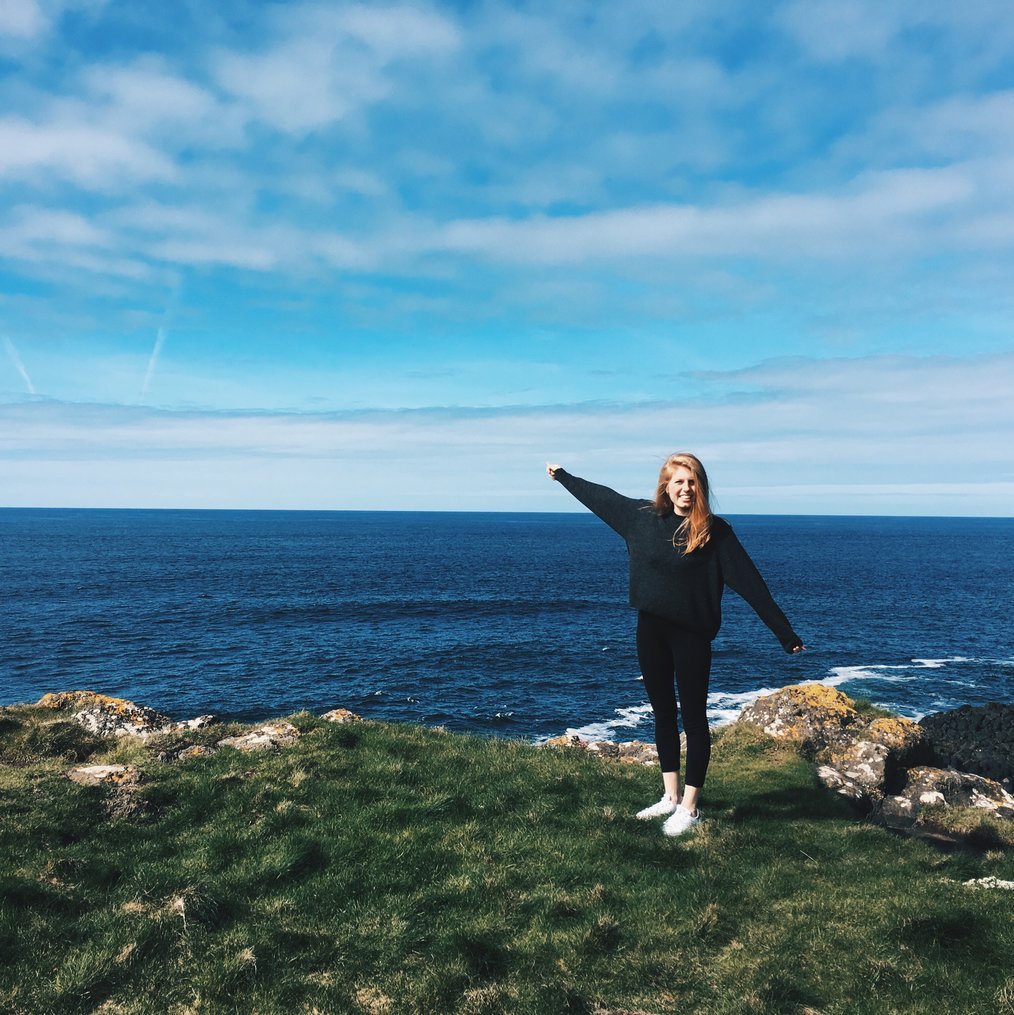 I am running late for class -- and literally running. I don't have enough time to catch the metro at the labyrinthine Catalunya stop so I quickly leave the bustling Las Ramblas, with its intoxicating stalls and hurry up the streets which have become as familiar to me as the back of my hand. The sparkling red brick Spanish Arc de Triomf looms into view and I breathe a sigh of relief, knowing I'm almost there. I jostle with tourists as I jog down the steps to the metro. A few months ago I would have blended in with them, now I blend in with the locals. The sun has darkened my skin and my long dark hair falls down my back. I also carry myself with an easy quiet confidence, which betrays me as a resident.
As I step onto the red line I laugh to myself a little to think of myself on my first day here, swearing I would never be able to take the scary confusing metro alone. Now I hop on and off them like buses, telling strangers with ease which one is quickest to take. I don't eavesdrop on conversations around me, as I don't understand the language besides from the odd word here and there.
I blink as I glide out of the underground of the metro as I encounter something that continues to be as surprising to me as it was unfamiliar back home: glorious Spanish sunshine.
No, this wasn't a dream; this was me this time last year on a study abroad programme with Erasmus+ from my home college in rainy Ireland to wonderfully sunny Barcelona. Studying abroad is one of the best ways to travel, broaden your horizons and make friends from all over the world. Don't hesitate to take this opportunity should it present itself! There are so many great study abroad programs out there it is hard to know what one to choose when planning to go abroad.
Though most students who visit Go Overseas are from the U.S., there are some of us who live in Europe -- and we're lucky to have the Erasmus+ Programme to help us navigate the study abroad experience. If you're confused about Erasmus+, how it works, and how to take advantage of it, this article is here to help. I will discuss the program itself, the program requirements, funding, choosing a destination and my own experience.
What is the Erasmus+ Programme?
We will dive in with a simple question you're bound to all be wondering: what exactly is the Erasmus+ Programme?
The Erasmus+ Programme is a European funding program established in 1987, which offers European college students the chance to study or do an internship abroad in another country for a period of between two and 12 months (per cycle of studies).
The initial goal for the Erasmus+ Programme was to help European students easily study elsewhere in Europe; it was a network of agreements between universities so that a student in the U.K., for example, could easily study in Austria or a Spanish student could easily study in Denmark. Now over 40 years since its inception, Erasmus+ offers the possibility to go way beyond the European borders as well.
What are the Requirements to Study Abroad through Erasmus+?
The Erasmus+ Programme is a great opportunity for students, but you need to be eligible to participate. Below, you'll find a quick list of the requirements, but if you still have any doubts you should contact your own college's international/study abroad office.
You must be a resident of a participating country. Find a list of eligible countries to take part in the Erasmus+ Programme here.
You will need to have studied for one year in your home institution before applying for Erasmus+. This means first-year college students cannot go on Erasmus+.
You must study abroad with a college that has partnered with your university through Erasmus+. You can find out this information from your study abroad office or on the Erasmus+ Programme website.
Working with your university study abroad office, you can confirm that the university and country where you're interested in studying abroad are eligible in the Erasmus+ Programme and then you'll be ready to start applying!
How to Choose a Study Abroad Destination through Erasmus+
If my brief introduction has sparked your interest to learn that the Erasmus+ Programme is how you want to study abroad, then you only have one more fun decision to make: where to go? This is a fun time as you imagine yourself walking along the beach on the way to your classes and zooming past famous tourist attractions running late for college. It's an important decision to make though and I have outlined some advice below.
Each college will have different Erasmus exchange partner institutions. Therefore the onus is on you as the student to research where they can go and apply through their college. There are over a thousand institutions worldwide that are partners in the Erasmus+ Programme so you shouldn't be short of places to choose from.
Although here are some helpful tips for choosing your study abroad destination:
Language: f you want to learn a new language or are studying a language in college, then head to where it is spoken. If you only know English, it is always a good bet to study abroad in a bigger city, as typically you can encounter English speakers in almost every major city.
Easily Accessible: A great part of studying abroad is exploring new places. If where you're thinking of going is a small Island with majorly expensive flights or the public transport is non-existent then you might want to rethink your location.
College: We get swept up in the romance of a new city or foreign town and forget we are actually going there on a study abroad exchange to study. Make sure the university or college where you choose to study abroad is reputable and provides high-quality education from the course they have in place.
Join Online Forums: There are lots of groups out there on Facebook and elsewhere online that deal with the Erasmus+ Programme and you can usually get advice there from Erasmus+ students who have studied in a destination you are thinking of going to.
The main tip I could give you when choosing your Erasmus+ destination is to research your possible locations to your heart's content; Go Overseas provides lots of different resource guides to countries and cities from their Study Abroad resource page Make sure wherever you choose ticks all your boxes. The only thing that should surprise you when you arrive there is how beautiful the place is!
Study Abroad Funding Through Erasmus+
Now onto the information you have all been waiting for: the funding. Going abroad for any reason can be expensive. When you combine this with the prospect of months of study in a foreign country as a young, broke college student, it can seem especially daunting, even if you've chosen a study abroad destination with affordable education. Well no fear: you'll be happy to know that if you study abroad through the Erasmus+ Programme, there are funding options.
Each Erasmus+ student will receive funding via a grant from the program. The amount of the grant will depend on both your sending and receiving institution so you should check this with your own college's international/Erasmus+ office. The office will inform them of the possibilities of studying abroad as well as how to apply and to receive an Erasmus+ EU grant.
Erasmus+ students are also exempted from paying fees for tuition, registration, examinations, and access to laboratory and library facilities at the host institution. This is regardless of whether Erasmus+ students receive an Erasmus+ EU grant or not. Basically, the goal of Erasmus+ to help students study abroad is meant to also make studying abroad an affordable option for all students who qualify.
What it's Like Studying Abroad Through the Erasmus+ Programme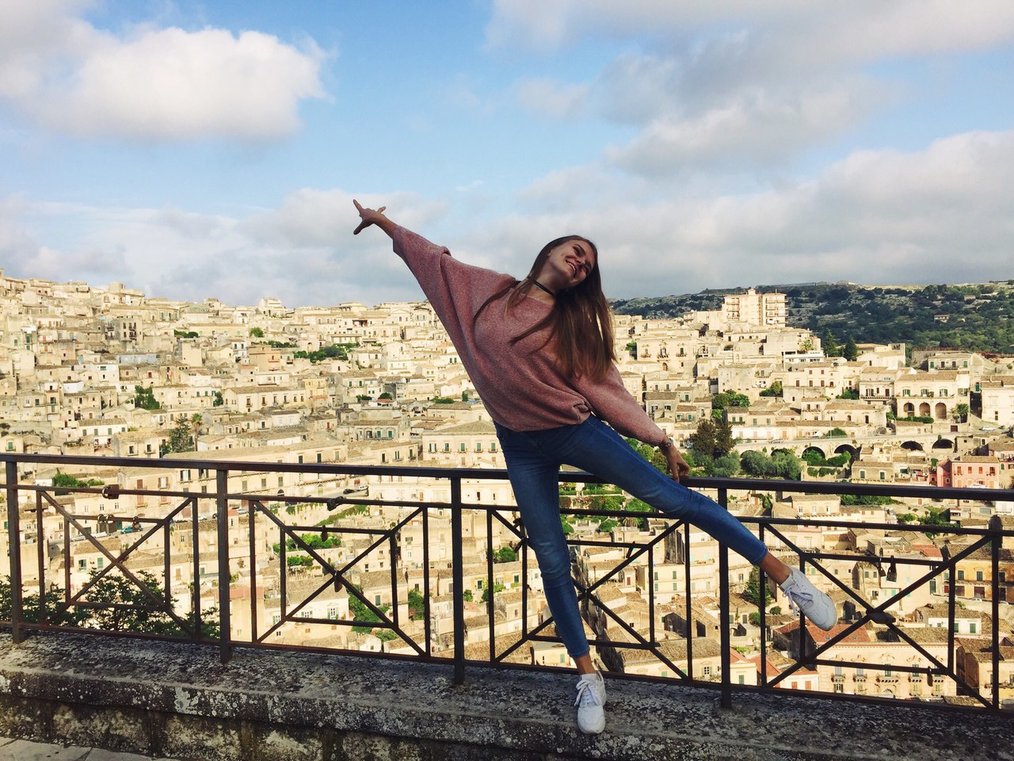 This all sounds good in theory but what is it really like studying abroad under the Erasmus+ Programme? I studied abroad last year because it was essential for my course and it's not an experience I'll soon forget.
I was lucky enough to spend months studying abroad in beautiful sunny Barcelona through the Erasmus+ Programme. In my own opinion, the Erasmus+ Programme is phenomenal at organizing a lot of fun events at the start of the semester to help you make friends, and throughout the semester. I came to Barcelona alone and I made all of my friends on Erasmus through two of these events. The first was a free tapas dinner for Erasmus+ students, to help us meet one another and bond over a newfound love of Sangria. The second was a cycling tour of Barcelona, to introduce us to our new homes.
If you have the opportunity, I would fully encourage you to attend these events at the start of your semester. They're a great way to meet new people, possibly have some local food and drink, and get oriented to your new home.
Being from Ireland, I adored Barcelona's climate. My classmates were alerted to the fact that I was a study abroad student when I came into class wearing a t-shirt, during temperatures, which would have been considered a heat wave in Ireland, only to be greeted with locals still wearing heavy jackets that reached their knees. I loved that study abroad challenged me and my classmates to learn more about one another and how life differs elsewhere in the world.
The Erasmus+ application program was very straightforward and there was always someone available to help you; the same was true once I arrived in Barcelona. I met students on different study abroad programmes and they didn't seem to have the resources and support I did. There is an amazing support group within the Erasmus+ Programme, which is a wonderful thing to have when you are so far from home.
If you still have questions about Erasmus+, the best resource is the official website. Otherwise, you're now all set to have an amazing study abroad experience like I did!