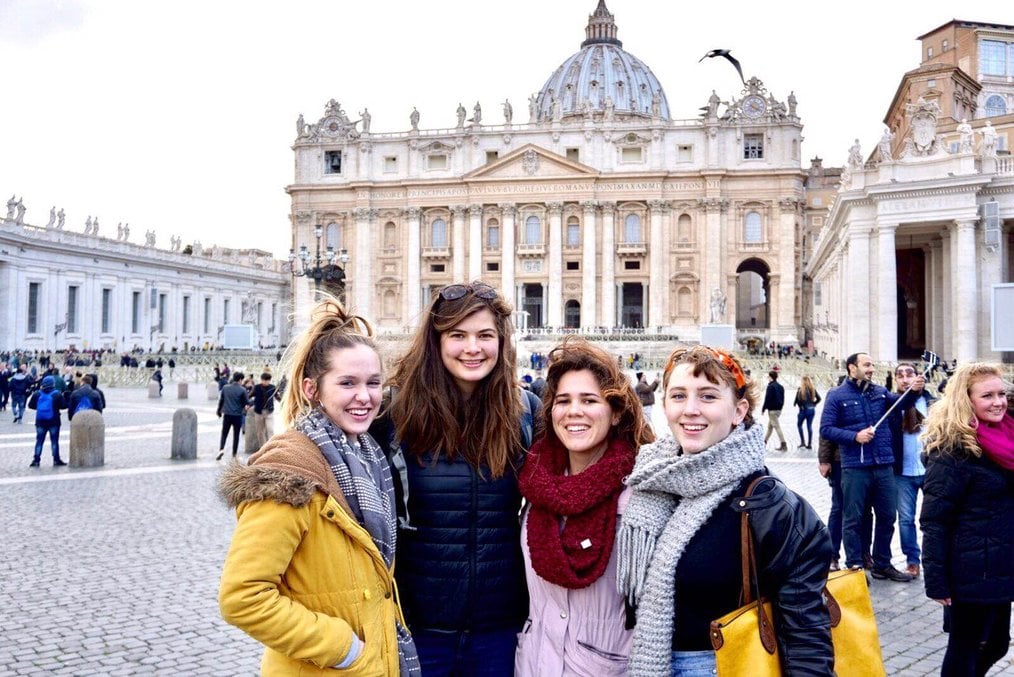 There are lots of things to consider when signing up for a study abroad program. What country will you travel to? How long of a program is ideal for you? Will you take courses that are related to your major, or outside of it? If you're planning on studying abroad as a transfer student, there are even more questions that need answering.
Whether you've transferred from a community college or another university, never fear, you can, and should, still study abroad. I spent two years at community college before transferring to a local state school in Southern California. I was able to study abroad and explore southern Spain for an entire summer and still meet my graduation goal of completing school in four years. That was my first time ever leaving the United States, and looking back, the only thing I would do differently is to enroll in a longer program!
Based on my experience, there are a few things you should think about before deciding to study abroad as a transfer student. These tips will get you set on the right path to make both your study abroad dreams and your graduation goals a reality.
1. Talk to a Guidance Counselor
You'll quickly realize when looking into study abroad programs that there are seemingly endless opportunities. The best way to make sure you're choosing the right course for your graduation, and travel, goals is by speaking with a college counselor.
Whether you talk to someone at your current university, or at the institution you're transferring to if it's not affiliated with your school, your best first step is discussing your options with someone who knows what it takes to graduate on time.
2. Consider Alternative Timelines
I quickly learned that it would be nearly impossible for me to graduate in four years if I spent an entire semester abroad, which was my initial plan. I also didn't want to miss out on building connections with students at my university, as I was only going to be there for two years. Despite this, I knew there were ways for me to graduate on time while still traveling overseas.
I decided to look into alternative ways to study abroad, and I discovered that many schools offer summer sessions or terms over winter break. I ended up going with a six-week summer session in Cadiz, Spain, that ran from mid-June through the end of July. This allowed me ample time to explore the country and I piggybacked off my course by spending two weeks in France with friends beforehand to maximize my travel opportunities.
3. Speak to Someone Who's Done it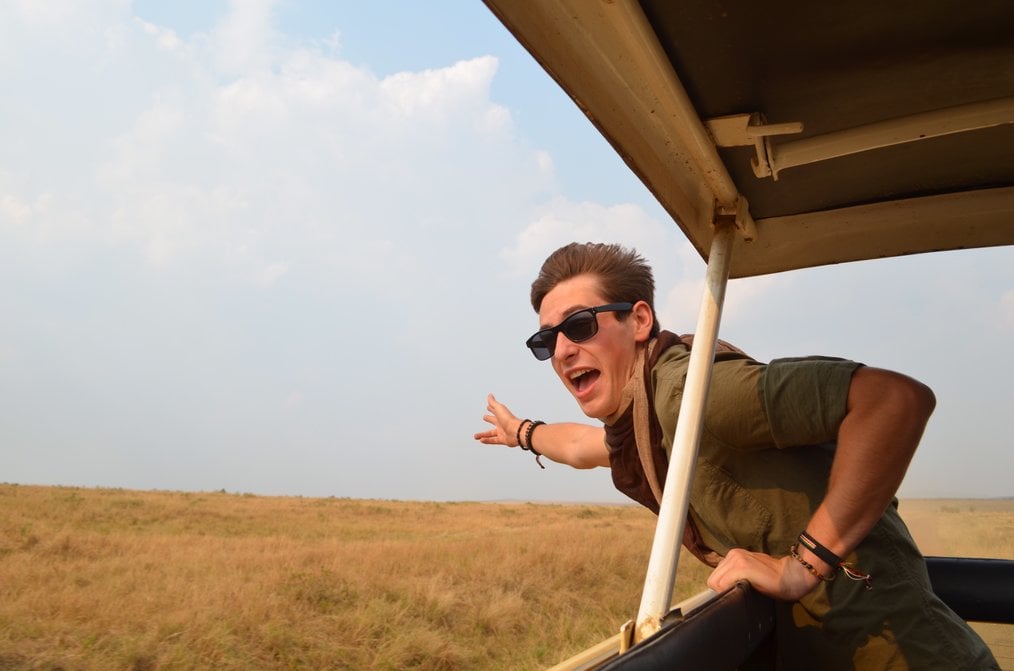 Something that ultimately helped me make my decision was reading reviews from alumni who'd already been through the same program I was interested in. Your university most likely has a dedicated study abroad or international studies office where you can access this contact information, too.
Prefer to do your researching online? Go Overseas has compiled a helpful list of reviews that you can sort through to learn more about different study abroad programs. Find out what other students are saying about the program you're considering before you reserve your spot. The Go Overseas reviews page also allows you to directly connect with alumni and ask specific questions about your potential program. This enables you to gather information about the school's facilities, the neighborhood where you'll live, and details about the courses you plan on taking -- tidbits you won't find in any brochure.
4. Research Financial Aid Options
Your study abroad funding options might be different than your current financial aid package. Get in contact with your financial aid office to see what type of funding is available to you. If you need to take on additional loans, weigh the pros and cons of that decision.
My tuition at UCSD was covered by state and federal grants, but my summer study abroad program required that I take out a small loan because the program was nonessential to my degree. Ultimately, I decided it was worth it to take out a loan because I viewed the program as something I wouldn't get to experience otherwise. To offset this, I picked up additional hours at my waitressing job for several months before the trip, so I had some extra spending money and wouldn't feel too panicky about my bank balance while abroad.
5. Think About Additional Activities
Oftentimes, there are additional programs you can contribute to while abroad -- especially if you're choosing to spend a semester or year overseas.
If you're trying to bolster up your resume, or just plan on being productive, look into an internship, work-trade, or volunteer programs in your intended destination. Can you get school credit while working for an international bank? Do you plan on volunteering with local kids because your end goal is to become a teacher or work at nonprofit? Foresight is key when deciding how to spend your time abroad.
Alternatively, it's completely ok to focus on enjoying your travels and honing in on your studies while you're there. You don't want to overload yourself so much that you don't appreciate the experience. It's all about choosing what's right for you.
6. Pick Your Destination Strategically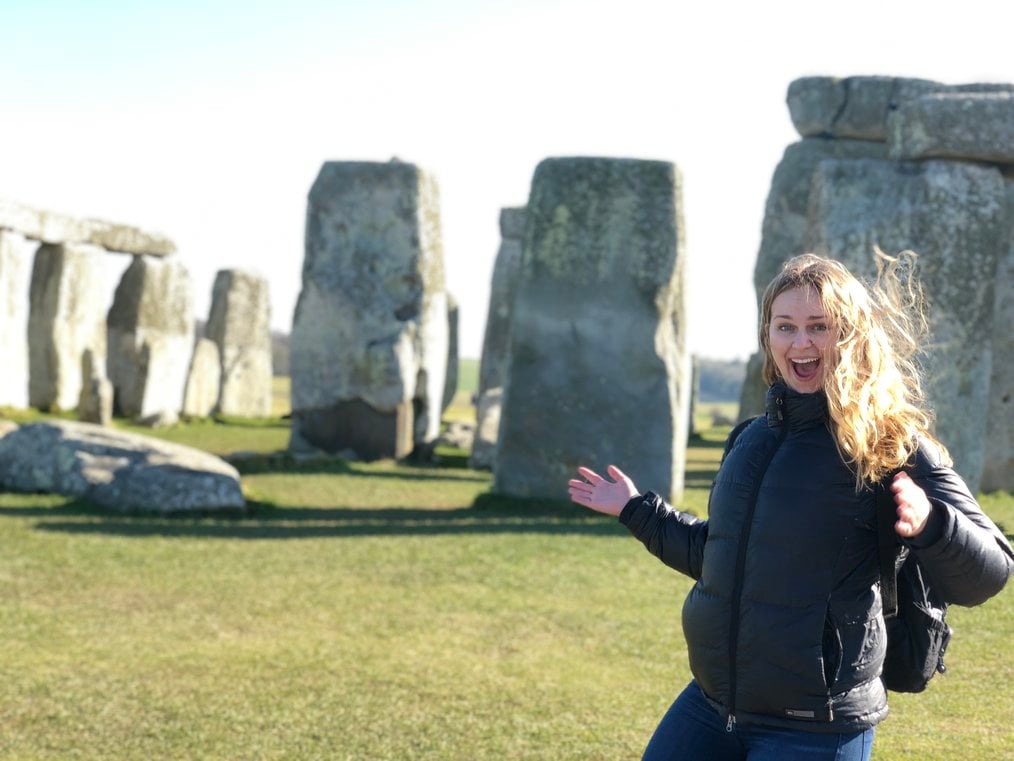 Studying abroad is about seeing a new part of the world and making the most of your college experience, but it's also about creating a diverse resume.
Carefully consider where you want to study abroad. Are you interested in economics? Think about choosing a big city like London or Tokyo that's known for its business prowess. Interested in sports marketing? Choose a city that offers internship opportunities with its professional sports teams. Looking to refine your linguistic skills? If you're working on becoming bilingual in Spanish, it should be a no-brainer to choose a Spanish-speaking country.
7. Carpe That Diem
Even as a transfer student, why wait? If you're having reservations about studying abroad, consider the fact that you don't know when you'll be presented with another opportunity like this.
Life only begins to move faster after graduation, and you could move directly into a full-time position soon after donning your cap and gown. Whether you decide to study abroad for a few weeks, or an entire year, you'll get to see a new part of the world, make friends, and experience something you couldn't in your hometown.
Studying abroad as a transfer student is an exhilarating experience. To make the most of your time internationally, while remaining on track to graduate, just use a bit of foresight. By reaching out to people who have been through the program, securing the proper financial aid, and embracing the experience, you'll emerge from university as not just an alumnus from your alma mater, but a student of the world.